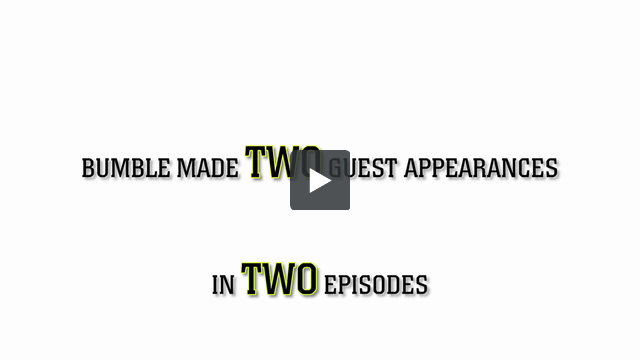 BRAND INTEGRATION
Script Inclusion & Placement
Brand Integration is more so guaranteed by production, allowing Interactive Campaigns and Co-Promotions to be built to support the partnership, including: co-branded media buys, retail POS, sweepstakes & social media campaigns.
TALK SHOW INTEGRATION
PLACEMENT & PROMO
Be the talk of the town on air and online! Receive implied celebrity endorsement from the hosts of America's favorite talk shows. Segments are crafted to feature key messaging and product year round, with additional Holiday specific audience gifting opportunities throughout the year.
MUSIC VIDEO INTEGRATIONS
BRAND OR PRODUCT INCLUSION
Music videos offer one of the most affordable and fastest options for a brand to appear on screen alongside top rated celebrity musicians. Brands can reach tens to hundreds of millions of fans who watch music videos online. Guaranteed seconds and logo visibility, and options to create social layover campaigns.
CONTESTS AND GAME SHOWS
INTEGRATION & PROMOTION
There are opportunities to feature your brand in top rated game shows and reality competition series. Options range from trade of the item(s) to a fee based sponsorship. Brands will typically get a messaging point called out by the host or announcer, along with visual exposure of the brand and the logo. Game shows typically have consistently high audience viewership, and a surprisingly wide reach of consumer ages
VIDEO & CASUAL ONLINE
GAMING INTEGRATIONS
Integration in video gaming content offers partnerships with console, multi player computer, casual and mobile video games with guaranteed logo visibility. There is the additional option to create a co-promotional partnership with the content for retail and online usage.
BEHIND THE SCENES
ACTIVATIONS
Behind The Scenes branding opportunities exist on the sets of TV shows, feature films, music videos with trendsetters and influencers – and can extend to production offices, studio lots and more! Activations are fully staffed by Hollywood Branded and customized to be relevant to brand, and can range from on set events to Hollywood premiere parties and more. Photos, Testimonials and Social Media Content are secured from these event activations.
ARE YOU A BRAND MARKETER? STAY AHEAD WITH OUR CONTENT MARKETING BLOG.
Always prompt and responsible. In our business important changes happen within moments notice…always counted on to handle the emergencies in a timely and professional manner.
DreamWorks
…more than great…very dedicated to client service, 'service' being the operative word, deep understanding of the entertainment business and leverages that to the client's benefit. I highly recommend.
Fiji Water
An expert in the field, works diligently to understand and help define clients' business objectives to achieve measureable results impresses with depth of results…knowledge, professionalism, and smart strategies…powerful business ally.
Volkswagen
In an industry that is at best lax about accountability…ensured that we were constantly updated and worked tenaciously to achieve our objectives. Industry connections and insider knowledge instrumental in ensuring that Gallo brands appeared in a variety of film and television vehicles, the total of which exceeded our expectations. I would certainly hire again.
E&J Gallo
We wanted to thank you for all you did over the past couples of months with setting up Club Med's partnership with (U.S. Olympic Triathlete) Hunter Kemper. Hunter was absolutely wonderful to work with, and we know there could not have been a better fit for Club Med!
Zimmerman Agency, Account Supervisor
Hollywood Branded's capabilities are nothing short of amazing. They are creating an awareness of our brand in the entertainment industry that is reaching across the globe. The entire team is friendly, professional, creative, and results oriented. They continue to amaze and exceed expectations on a daily basis.
Gigaset Comm., Product & Marketing Manager
I just saw the premiere last night, and I want to thank you for an awesome job. It was one of those projects that serendipitously came together. Our CEO and his wife also saw the screening with important CEOs and talent in tow during our sponsored dinner post party. He was VERY happy with the placement and it looked wonderful.
Blackberry, Director of Brand Entertainment
I know we've said it before, but our placement was amazing, from the kitchen to the grocery store!
Mezzetta, Director of Digital Marketing
Hollywood Branded has secured many high-profile placements for our brand. Their proactive approach to brand integration and extensive industry knowledge has gotten our brand in front of new audiences. It's truly a pleasure to work with a team so passionate about what they do
FLIR, PR & Marketing
Hollywood Branded has been instrumental in effectively getting our brand in front of audiences and increasing our brand awareness. They're extremely knowledgeable in their field and are constantly bringing new opportunities to the table. I highly recommend them to anyone looking to increase brand awareness.
PassionRoses, Account Manager
Hollywood Branded couldn't have been a greater partner start to finish on the Middle School movie/Pilot FriXion pen integration and consumer promotion. The Hollywood Branded team was always accessible with plenty of creative and strategic ideas to present to their client, our filmmakers and marketing team.
CBS Films, Partnerships & National Promotions
…consummate professional with innate abilities to devise creative brand building programs that provide excellent ROI.
Montblanc, Director, Marketing & Communications NA