Ways To Connect:
Website: playforreal.life
LinkedIn:  toughconversations
Hollywood Branded Refresher Episodes
Check out some of the past interviews below:
You can check out our playlist here
Hollywood Branded  Content Marketing Blog
The following content marketing blog below provide even more insights.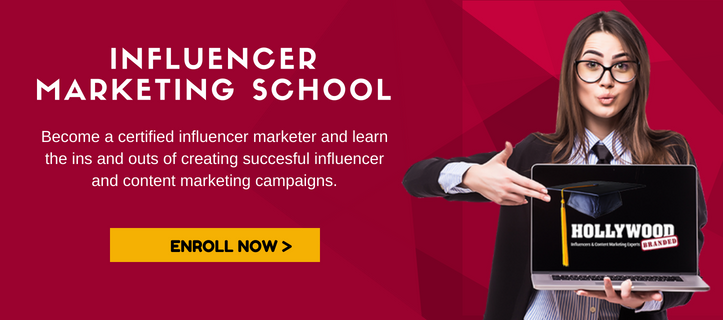 The Path To Becoming A Certified Influencer Marketer With Hollywood Branded
Get ready to learn a ton of how-to's and the tips and tricks of our trade, as you advance your influencer marketing game!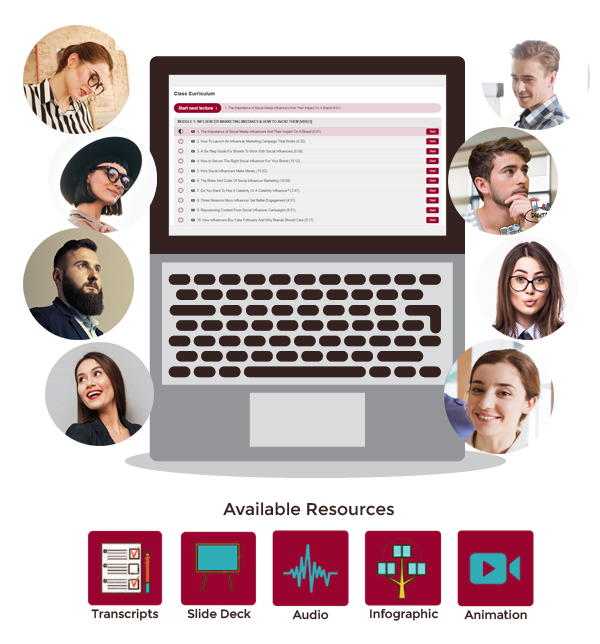 Full-Length Training Videos
Transcripts – Infographics
eBook Guides
Case Studies
Hollywood Branded Surveys
MP3 Downloads
Animated Videos
Additional Educational Material
Quizzes & Exams
Certifications In Influencer Marketing
We GUARANTEE that this class series will provide you with the foundation to make campaigns successful for your brand.
Transcripts:
Stacy Jones:
Welcome to Marketing Mistakes and How To Avoid Them. I'm Stacy Jones, the founder of influencer marketing and branded content agency Hollywood Branded. This podcast provides brand marketers a learning platform for top experts to share their insights and knowledge on topics which make a direct impact on your business today. While it is impossible to be well versed on every topic and strategy that can improve bottom line results, my goal is to help you avoid making costly mistakes of time, energy or money, whether you are doing a DIY approach or hiring an expert to help. Let's begin today's discussion.
Speaker 2:
Welcome to Marketing Mistakes and How To Avoid Them. Here's your host, Stacy Jones.
Stacy Jones:
Welcome to Marketing Mistakes and How To Avoid Them, I'm Stacy Jones. I'm so happy to be here with you all today and I want to give a very warm welcome to our guest, David Wood. Not only has he built one of the world's largest coaching businesses, he's managed that great, magnificent feat of getting to become the number one listing on Google for life coaching. David serves an audience of 150,000 coaches and has spent thousands of hours of his life coaching across 12 countries around the globe. He's the author of Get aid for Who You Are with the foreword by Jack Canfield. David believes that the tough conversations we avoid are doorways to confidence, success, and love. They become the defining moments which shape our careers, our relationships, and our lives.
Stacy Jones:
He coaches high performing entrepreneurs, executives and teams, and also prison inmates to create amazing results and deep connections one tough conversation at a time. Today we're going to talk about how David has overcome his own challenges and learn why tough conversations are so important to him. We'll learn what's worked from David's experience, what could be avoided and have some are missing the Mark. David, welcome. I'm so happy to have you here today.
David Wood:
Thanks, Stacy. Happy to be on your show and I want to make the point that some of those achievements are historic. I'm not currently number one on Google and the 150,000 coaches, I let that list go to turn my attention on something else, but it pretty cool to have in a bio and I'm proud that I did achieve those things, but they're not current, I want to make that point.
Stacy Jones:
Well, I think that regardless if they're current or if there a one day hit that you did and moved on from, those are phenomenal achievements. I mean, you have built a marketing machine, which I know we're going to dive into in a little bit, but can we start off chatting a little bit about what got you to where you are today? How do you get here?
David Wood:
Sure. Well, I grew up in a country town in Australia and I became really good at math. I don't know why, but like age 14, I just started coming top of my classes and ended up helping the school. So I was good at systems and became good at business, and I went and got a job transfer to New York, which was so exciting for me. At the age of 23, I was an actuary. And for people who don't know what that is, we deal with longterm financial projections, statistics, demography, I'm a super geek if that's not becoming clear already. And I thought I had it made, I had an office and they were taking me to Sony music and Chanel and Ford and I'm like, this is awesome. What I didn't know is that I was missing about half of life because I hadn't learned about emotional intelligence, I hadn't learned about vulnerability, I hadn't learned how to deeply connect with another human.
David Wood:
I had so much baggage that I hadn't dealt with because there was a tragedy when I was younger and my little sister died and I was there and I witnessed it and we didn't know about PTSD back then. We didn't know about anxiety and depression, but I found out about those later in life. Fortunately I discovered personal growth and got into a course that freaked me out a bit because they all wore name tags and they smiled way too much and I'm like, this can't be real, but I'm going to get in and get out. Well, I never got out. I got in and they cracked my cynicism and my heart opened and I changed somebody's life overnight and I was like, wow, maybe I can use what I've learned about systems and apply it to people's lives, as long as I can bring in the emotional intelligence this could really be something.
David Wood:
So I spent the last 25 years of my life reclaiming the parts of me that I'd missed out on and learning about what people might call the soft skills, which are not that soft when you get into them. And now I coach people on both business and life. Most people don't come to me just because they want business, they're plenty of business coaches that can handle that. Plenty of life coaches that can handle your relationships, but there aren't that many, I think that straddle both and because of my background in actuarial science and then my quest into what it means to be really human, I like handling all of someone's life.
Stacy Jones:
That's awesome. So when someone is working with you, what is your first approach? How do you unlock those barriers, open the doors and start really drilling down into what might be holding someone back?
David Wood:
Well, it's simpler than you might think. I mean, one of the best questions that I think anyone can ask someone else is, how could your life be better? And then some people know, they're like, oh, if my business was doing 30% better, then I could do this financially. And hey my relationship with my kid is okay, but he doesn't really listen to me. I'd like that to be better. And some people already know, but for other people it takes a few days or weeks to start peeling the onion and then the desires start to come out. Oh, I didn't really know I could have that. Or I let go of that 20 years ago or some tolerations come out. Hey, it's really bugging me that I'm just not in good relationship with my brother. And it's like, oh, well would you like to handle that? No, really, let's dig into it.
David Wood:
So it's not really rocket science, at least the beginning. And then I listen and I listen for, do I buy it? Like is this something that's really going to light this person up? And I can often feel it in myself, like yeah, that sounds awesome, let's get into that. Or like, wait a minute, if you had that, what would that give you? And then we dig deeper. We might find out that more money isn't really what they want. Like money to a point, like say, they did a study, someone just told me this number yesterday, $72,000, I don't know where that comes from, but up to a point you need money to have peace of mind and to be able to put food on the table and have some kind of peace. But above that $70,000 chasing the money can be cool and can be fun, but it's not usually what's going to give people a better life. So anyway, I forget the original question, but I hope some of that was useful.
Stacy Jones:
I think I read the same study actually, and it was surprising that there wasn't a margin for what size city you might live in. That it was pretty much that 72 odd thousand across the board, which can certainly mean different amounts in different parts of the world.
David Wood:
Yeah, for sure. Look, I don't say to people, let go of your business goals and let go of your money goals. I think money's great, we should have a lot of it and business is super fun for me. I just say, let's look at the whole picture. If you imagine being on your deathbed, like let's suppose this afternoon you've got some news and/or there's some accident and you find that you've got hours to live and you're reflecting back on your life. Would you be happy with how you're living it right now? Would you say, I wouldn't change anything. This was exactly how I wanted to live or would you say I wish I'd spoken up more to the people that mattered to me and shared with them how much they matter, they mean to me.
David Wood:
I wish I had told the truth 30% more and was just a little bolder with asking for what I want and setting my boundaries. Or I wish I had gone and swam with dolphins or … Like that's the question that I ask people. If you were on your death bed looking back, would you be happy with how you're living now or is there something you would change?
Stacy Jones:
And I also imagine you help people identify, possibly what they might have passion and drive for in life. What they're actually going to want to step outside of their own boundaries and take the risk to achieve.
David Wood:
Yeah. Hearing that just had me think of a manager I'm working with who was a little bit lost at work. And so I'm helping her create her own personal mission because she wasn't finding much meaning at work as she'd like to. So it's like if you had a personal mission in life, what would it be? What are your values and which ones matter to you most? And what she settled on was happiness. She's like, happiness is what I want to bring to my job, I want to bring it to every interaction. So now she's got a guiding light that she can use to influence what she does. And I notice I'm smiling thinking about that because what a cool thing to do.
David Wood:
My highest values are truth, daring and play. And so Play For Real as my brand because I want us to play the game of life, let's play it like it matters and let's go for what really matters to us and not be timid and obviously tough conversations. You need a lot of daring and you need a lot of truth if you're going to go right into those juicy areas.
Stacy Jones:
So when you say tough conversations, that can be something that means something a little different for everyone that you speak with. Can you share a little bit about what some of those tough conversations are for different people?
David Wood:
Yes, great question. I do a lot of interviews about this topic and we don't spend enough time on like what are we talking about? Because people are like, oh, I don't have any tough conversations, or if I need to I'm willing to speak out. But when we dive into it, you might find a few areas that we've shied away from and there might be a lot of gold in there. So they're big ones and then there are micro tough conversations and then there's everything in between. So some of the big ones for me have been, like I've done some stuff in my life I'm not proud of and some of it has been illegal, I've broken the law. I still sometimes break the law and for example, if I go 10 miles an hour over the speed limit, I am breaking the law.
Stacy Jones:
And I bet you sometimes enjoy it too.
David Wood:
Maybe I do.
Stacy Jones:
Just a little.
David Wood:
Yeah, maybe I do. But there are some things I've done that as I get older, I'm like, that is just wrong. And I've gone back and apologized to two people and they could have prosecuted and in one or two cases, I could have gone to jail if they wanted to make a case out of it. And that's a big, tough conversation for me. But I'd been carrying this around for years and when I finally went and apologized, my goodness, I can't tell you the relief that I don't have to feel like I'm looking over my shoulder again. Another big tough conversation I had when I was 18 and way more stupid than I am now, I cheated on my first partner, got drunk one night at a party and cheated and felt terrible the next day.
David Wood:
I was horrified once I was sober and I chose to have a tough conversation and to confess and say, I'm sorry and I'm committed to never doing that again, how can I re-own your trust? That was a super tough conversation. I ended up repairing that relationship and we got married and years later we're no longer married, but she's still one of my dearest friends. So those are a couple of examples of some big ones. Another couple of big ones are at work I screwed up, and confessing to something like that. But then we've got micro tough conversations that we avoid. Like if someone's late for me and I'm getting annoyed but I don't want to make a big deal out of it and I'm not sure how to artfully bring it up, I might just tolerate it and then complain about that person to somebody else. Oh yeah, they're always late.
David Wood:
Or someone sent me something on messenger, they just sent me an event link, no context, no, hey I was thinking of you and I thought you might really like this. Just sent me an event link and chances are I haven't spoken with her for six months. I don't like that, why are you spamming my inbox? That's another example, I was tempted to pass that up and just hit the block button because we're not really friends at all. I was just going to hit the block button on Facebook so I don't have to hear from that person, I chose not to. I chose to speak up, take a risk, and see what happens in our connection. And it actually went surprisingly well, and I had a podcast host, I just did an interview with him yesterday. I'd offered a coaching session to him and he didn't show up. Now, that's never fun, right?
Stacy Jones:
Yeah.
David Wood:
But the message you sent to me was, oh, I'm sorry I made a mistake. I've used your booking link to adjust it to next week. Man, I'm like adjust, you're adjusting it to next week? And I didn't even know why I was upset, I just felt like I didn't want to do the session with him and I wanted to cancel it and say, I'm busy.
Stacy Jones:
He didn't value your time, that's why. But that makes sense.
David Wood:
Yeah. It took me a while to dig into it, like why do I feel so upset? And yeah, I didn't feel like my time was being respected. He might be respecting my time, but I didn't feel it, so I ended up creating a video and I sent it to him, I took a risk. But these are examples of these micro tough conversations that we sweep under the carpet and say, oh, I don't have any tough conversations. Yeah, you don't have any tough conversations because you're probably sweeping a lot of these things under the carpet. And what I'm here to say, if you're willing to take a look at why you might feel upset or why you don't like that person or why you might gossip to someone else about them and complain behind their back, then there's gold in there. And if you like, I have a free download on my website, which gives people the clarity to have these conversations.
David Wood:
So the first thing we need to do is do a bit of a truth audit. Like, wait, who is there in my life, both in my current life and also in my past where I still have some charge. And you can take a piece of paper and a pen and just start writing down names. Who don't you feel great about? If you're going to die today, is there anything left unsaid with anybody? If you're going to get totally complete, you don't have to have these conversations. I'm not saying by writing them down, you'll have to go and have them all, no, some of them you'll choose not to. But the first step is an audit to start to work out what are the possible conversations. And then next to those and you might consider your partner, you might have a business partner, staff that report to you. Oh, I wish Bill would do this a little differently, he always annoys me when he does the report this way, but I don't want to make a big deal out of it, so I'm not going to bring it up.
David Wood:
This is the place to write down those people and then next to it, write down the issue. I don't like how he speaks to me, I don't like this or I have a desire for this, but that'd be awkward. It might be, I want something in the bedroom with my partner, but how do I bring it up and don't feel rejected about it? Put everybody on this piece of paper and then circle a couple, you don't have to start with the big ones. Maybe circle a couple of the easier ones and then do the worksheet. Can we give them this at the end of the episode?
Stacy Jones:
Of course.
David Wood:
Yeah, so we'll give you the link. Do the worksheet because that's so awesome, it'll give you the clarity that's been missing. This is why we don't have a lot of these conversations, we don't have the clarity. We don't realize what's our hope, what could go really well. The worksheet will help you work that out, what could go badly? Why is this a tough conversation for me and why have I not spoken up? You'll get clear on your fear. You might even get clear on a request that you could make. Once you've got clarity, it's way easier to go and have that conversation artfully and the download will also give you four simple steps on how to have the conversation so that you don't go and mess it up. I still can't guarantee it, but your chances are way better it's going to go well and you'll both be happy that you brought up the conversation than if you just went into it without the clarity and without following the four steps.
Stacy Jones:
I was saying part of the tough conversations and part of putting this down on paper and circling and making notes is sometimes the tough conversation is with you yourself, where you see something that's themed and maybe it's not that the world's out to get you and all of these people are bad and have wronged you and you need to clear the air from their side or from your own side, maybe it's your own interpretation as well.
David Wood:
I feel so excited hearing you say that, Stacy. The more I go into spirituality and the more I listen to people who I think are wise, the more I think in my most enlightened moments that it's all about me and it's got nothing to do with the other person. And one of the cool things about doing the work on these conversations, even if you decide never to speak to the person, if you decided, which I want to get into in a moment, because there'll be times when I recommend you don't have the conversation, but do the worksheet. Get the clarity, that's having the conversation with yourself. And you can learn so much, like I learned with this podcast host, and I can say his name because we just did an interview and talked about this exact thing and we shared how I raised it with him and how he felt when I said, dude, I've got an issue about this, is Adam Lewis Walker.
David Wood:
He's got a great podcast himself and I learned, oh, I have a need to feel respected. And by the way he did it I feel like it's not respected and I had to look, what can I ask for? This was really edgy for me because I'm thinking this guy's going to think I'm a jerk, I'm high maintenance, I'm too sensitive and he's going to bad mouth me to other people. That's what I was worried about. But when I dove into it, I'm like, what can I ask for? And I came up with three things that I would need to feel good about giving him a coaching session again. One, I'd like to hear from him that he respects my time, if that's true for him. And this took some time to really create these requests.
David Wood:
Two, I'd like him to get the impact that it had when he didn't show up. The impact was that, that was half an hour of my life that I'm not going to get back. That's it. Like I was scheduled, I was there ready or whatever and it's like, it's half an hour I could have used for something else. And three, that he was committed to showing up on time if we re-booked it. And I put out those requests and he said, "Yeah, I'm happy to meet all three of those." I wasn't attached to it. He might've said, no, no to any one of those, or he might've said, this is just too much let's just forget about it. He could have done that and he was tempted, but to his credit, he did not. He said, "Thank you, you're right, I was disrespecting your time and I'm so glad you brought it up," and he wants to include it in his podcast now.
David Wood:
So one thing I got from this, and I hope our listeners will get from this is when you are willing to take the risk and share your truth with somebody, that has an impact. And sometimes, many times in my case, my experience, it's rippled out. And they've actually said to me, I went and had a conversation with somebody that I'd been putting off. So you never know the impact you'll have just by sharing your truth.
Stacy Jones:
Now, I would assume that our world of social media has caused people to have less tough conversations because as you mentioned earlier, you got the invite that was just a link to go to some sort of event and you could have just hit block. We do that in life. We hit block, we walk away, we unfriend, we silence. I have someone in my Facebook feed that's a family kind of extended member and we don't share the same political beliefs, and so political season ramps up and I snooze her for 30 days at a time. It's very liberating, I'm like snooze, right? But we also unfriend people and we also just turn away and we don't even necessarily know if that person is noticing that we're doing this. It's more about us doing it and not dealing with, again, that tough conversation or dealing with an issue and just kind of pushing it away.
David Wood:
Yeah. Well, so this brings us into that, what I wanted to raise about, when do you have the conversation? When do you not? Let's say, look, there was someone who was invited to my party because she was part of a group that I invited and I hadn't had a tough conversation with her before this because she's not really a friend. Like I don't really see her that much. I see her occasionally at other things and I didn't like some of her behavior because I felt like she was sucking the attention out of the room. She constantly pulling the attention to herself in so many ways and I just, I didn't like it, but I didn't bring it up because I just don't want to invest in that relationship, so I let that one go. I think that's totally reasonable.
David Wood:
But then when she was invited to my party, because she was part of a group, I was sitting there thinking she's going to come there and I'm worried that she's going to be doing her own show and I want the attention to be on me. So I decided I need to have a conversation with her, so I went and invested the time and she ended up deciding not to … I gave her an option. I said, you can come to the party and would you support the attention being on me? And she decided, she said, "Yeah, it doesn't feel good to me, just this whole thing doesn't feel good, I'm not going to come." I'm like, okay, that's fine too. So if you can just snooze someone on social media, I think that's fine if they're not in your face, but sometimes you work with a person or it could be a close family member or a close friend. And we try and tell ourselves, oh, I'm not going to make a big deal out, I'm just going to let that one go.
David Wood:
Well, hey, if you're really letting it go, then fine. But if it keeps coming up for you and you find yourself gossiping about that person, then that's a clue. Hey, all right, maybe I need to do the worksheet, get clarity and then I can decide, will I reach out to the person and say, hey, can we talk about this?
Stacy Jones:
And in businesses, as you touched on businesses and fellow employees as an example, it works up and down the management chain as well because a lot of the tough conversations that people avoid having are if someone's not doing their job correctly. Whether it's a coworker and they're dropping the ball and it's coming on your plate or your boss and you need to actually nip something. But sometimes in your head you build it up that that conversation is going to be tougher. Even letting someone go, and letting them find their own path to their own future where they're going to have passion and drive. And those are conversations that can impact a financial bottom line of a company.
David Wood:
Yeah, you are right, in that you're like, we built it up in our head. And so often I hear from people and I find myself that it's not a big deal for them, and we have the conversation and I'll say, oh, all right, there's nothing. So sometimes the toughest conversation is the one you have in your head in the months and years leading up to actually having it. And sometimes it's as tough as you thought. You didn't want to bring it up because you thought they might feel offended or offensive and attacked. I got a friend, she might listen to this podcast, I don't know, but I've got a friend who we'll sometimes talk about things that aren't really personal. Like tell me a story about something and just talk a lot. And I could put the phone on mute and go and wash the dishes and then, just take it off mute and she wouldn't even know.
David Wood:
And so sometimes I don't want to be on the phone for that long, but whenever I say, all right, well good talking to you, I want to go. She's like, "Oh, you've got to go already. What? You got something better to do than talk to me." She'll actually say that and I'll say yeah, I'll say yes, but it has me not want to get on the phone. Now from experience with her, my guess is if I brought it up, she would say something like, that's offensive. She'll get offended by it. Now if she's really a close enough friend, I might have the conversation, I'll go and invest in it, but she's not a close enough friend that I need to do that, I'll just limit my phone time and I won't call her often. That's easier for me, so it's fine to let it go.
David Wood:
If you choose, no, I'm not going to invest in that relationship. But if it's someone that you'd like to be closer with, you know what? I might bring it up with her sometime anyway because I'm seeing now it might have me feel closer to her. I say, hey, if you keep saying things like that on the phone, I'm just not going to call because it's not fun. It's a manipulation and you can do it, but I'm just not going to call and how do you feel about that? And if she feels offended, I could stick with her while she feels offended. It's like, I imagine that doesn't feel very good to feel offended, like how is that for you? What's going on? I could get into her world and stick with her, that can be a really beautiful thing to do with somebody.
Stacy Jones:
Well, you can also share with why it is perturbing you, so it takes it off of her and it's also about more so that you value what's important to her and you don't need to listen to all these random things that aren't relevant to her or you and you want to share your time with her in the most valuable way.
David Wood:
Yep, that could work. That could work too. One pro tip when having a tough conversation, talk about your experience. Do not talk about what's happening between you as if you actually know what's happening between you. Because once you get out of your experience, you're on shaky ground. You could say, you were rude to me last week. All right, that's a mistake because that's arguable. You might've experienced it as rudeness, so what's safer is when you said X-
Stacy Jones:
Yeah, I felt this.
David Wood:
I felt offended, I felt contracted. I felt like you were attacking me. Now that is inarguable. They can start to try, oh I was just being blah blah. Well you may have been being like that, this is how I felt. So you stick to safe ground when you're going to have the tough conversation, if you start making universal statements like you leave the house messy and when I come home to a messy house, blah, blah, blah, blah. Okay, now you're getting onto the nice again, when I come home, the house seems messy to me and I feel upset. I notice I want it to be tidy. So yeah, this is a pro tip and there are some pro tips on the download that we'll give away so that you are less likely to run into trouble.
Stacy Jones:
And that works really well. And I've used it with employees as well where, even for this, for writing the bio, if I have someone help me, if I'm not having the time to do my host bio, I've had to explain what happens to me emotionally if I don't get it in time so that I can prepare. That if you put it off doing it late, okay, so you were wrong to do that and if you do this with mistakes … But if you give it to me right before, I'm left in this feeling of emotion where I'm in not control of a situation. And when you start explaining things with those types of words and let people into the world of seeing how it actually impacts you of what they're doing, it changes the dynamic of that conversation.
David Wood:
Yes. And impact, I think is an underused word. I've started doing some authentic relating training in the last year and a half and then actually teaching it, because that's a great way to learn it. And the word impact is used a lot because as a child I wasn't taught to look for how am I impacted? Like how am I feeling? What is going on inside me? And then how do I reveal that to somebody else? I wasn't taught that. That's a wonderful thing to do in a tough conversation is share how you were impacted. When this happens, this is the impact that I experienced. Not like you did it to me, right? It's not your fault even that it happened, but when this happens, this is how I feel. And then who knows, they might be like, oh, I didn't realize that that was the impact and now they're likely to have an impact from hearing that. They might feel defensive, they might feel embarrassed, they might feel curious, who knows?
David Wood:
But I can share my impact perhaps and then in an ideal world, they'll share their impact, oh, this is how I feel. And I do this with my friends all the time because they train in this authentic relating impact back and forth ping pong and it's this wonderful dance, versus me guessing how you're impacted and you guessing how I'm impacted. I'm just speaking and you're speaking but we're not actually sharing our impact.
Stacy Jones:
Well it all comes down to cause and effect, right? If you can let someone understand that the cause, the root of is causing this impact, this effect, I think people want to take accountability. I think the humankind wants to do good. People are not out there saying, I want your life to be screwed. I want you to be in a panic before you get on that podcast, I want you to be at a state of disease. That's not how people are. Everyone is in general pretty warm and wanting to help others and to have a positive effect on other people.
David Wood:
Yes, so that's a great tip actually. If listeners, if you do decide to do a truth audit and write down people and then write down what the issue is. If you assume positive intent, say, all right, let's come from that place. As Stacy said, that people probably aren't out to get me, they don't wake up thinking, how do I make Stacey's life or David's life worse today? Then look at the tough conversations from that point of view all and what a friend of mine once said is find their innocence, look and find their innocence. And it's not that hard if you look, like the podcast host that didn't show up for a coaching session. If I look for his innocence, hey, it was Thanksgiving. He spaced because it was Thanksgiving and all this stuff was going on and he thought maybe it was a mistake that we did it on Thanksgiving and David's probably busy with family too. No big deal. Right?
David Wood:
Once I start to find his innocence now I'm like, so much easier to reach out to him and say, hey, I imagine that you just got caught up with Thanksgiving and you probably thought this is no big deal. Well, I want to let you know it's a little bit of a big a deal for me and I just want to let you know the impact. It's probably not going to be that big a thing. It'd be like, oh yeah, you're so right, sorry, that was wrong language to use. So I love what you said, Stacy, let's assume positive intent and it's going to go a lot easier.
Stacy Jones:
Now before we started our conversation, you said you were starting to work in education and in teachers so that you could impact the teachers who can impact their dozens and dozens of children in their classroom and spread all of this positivity and how to actually have the tough conversations so that a new generation can actually learn. Can you share a little bit more about that?
David Wood:
Yeah. Well, the broader context is, like I mentioned, we've got a lot of business owners listening to this and/or may be people work within a company and their job is marketing. Well, tough conversations or lack of them affects the bottom line. If people aren't speaking up, then ultimately they will quit and you won't even know why they quit. Or they'll subtly undermine what happens within the company because they're not happy with Bill or Jane and they don't have the technology to speak up and transform it or they don't even realize it's possible, so they're not going to work well as a team. So it actually is hugely expensive to not speak up.
David Wood:
So I've created this program for companies and teams where we train them initially like, hey, let's pull off the blinders and realize, oh, there are all these conversations I could be having and let's give them the skills and how to do it. And let's also offer spot coaching because some companies don't want to pay for regular coaching for all this stuff because of the expense, but they do want their staff to have access to a coach when there's a particular issue that they might need help with. Say they want to manage up with their boss, they're not sure how to have the conversation. Boom, they book a session with us, we role play it and they go and talk to their boss.
Stacy Jones:
That's brilliant.
David Wood:
I'm so excited.
Stacy Jones:
It's actually, it's brilliant. It's actually a really, really great thing.
David Wood:
Thank you Stacy.
Stacy Jones:
Yeah.
David Wood:
Yes. I think it is too. It's super cost effective and it's kind of insurance, like I'm buying this service as insurance so if anybody in my team needs support in having a tough conversation, they're going to have it. So yeah, I'm very excited about it. And what I didn't see is its broader application because I'm just thinking corporations. Well a school principal reached out to me and said, "I heard you on a podcast and we so need this. I'm asking my teachers to do great things without the skills they need to do those things." And she even said to me, "I'm a school principal and I don't have the technology and the skill and the training to really lean into these tough conversations and have them artfully." So I'm very excited. We're going to fly to this school later this month and train 60 teachers in our tough conversations technology and why I'm particularly excited because that has to ripple out to the kids. Right?
David Wood:
So we talked earlier when you speak up and you model this, it ripples out. I actually, I told my mother once that I loved her, I was 27 years old and I'd never said that. We didn't say that in my family and that was a really tough conversation for me. And five weeks later she went and told my grandmother for the first time in her life, she said, I love you. And that was super tough for her. And I think my grandmother died within the next year so she could have died without hearing that. So we're going to affect the teachers and that's going to ripple out to the kids, that's my goal. Plus, they've said they are happy for us to film this and we'll create, my aim is to create a media piece, maybe three minute trailer, that will inspire schools around the world to go yeah, let's bring it on. Let's have this be part of our culture, they can have the cafeteria staff come to this training, like everybody. So yeah, I'm pretty pumped about that.
Stacy Jones:
Well, I have a little insight in the schools because my husband was a principal and before that a vice principal and before that an English teacher for over 26 years, he just recently joined my agency, Hollywood Branded as our COO as he's making a transition to start an educational consulting firm. And I will tell you that the tough conversations are something that a school districts can figure out, it will impact the children. And having a third party such as your self, your company come in because of all the union regulations. Like when you get into education, it goes beyond just your traditional, now you're in an employer workspace. You now have union regulations, you have people who are defensive, who bring their union representative to everything. It makes tough conversations very difficult to actually be had when they've escalated that high. So if you're able to teach and impart how to have those conversations before that escalation has hit, it's going to change the whole conversation on so many levels at a school.
David Wood:
Yay.
Stacy Jones:
Yeah.
David Wood:
Fantastic.
Stacy Jones:
Because I listened to years of the conversations. I know this.
David Wood:
Right. My mother was a teacher her whole life as well, so I'm looking forward to talking to her before I go on it, maybe tap her brain about what are some of the things that teachers are facing.
Stacy Jones:
It's a lot. So you had said that you had some freebies, some downloadable sheet for our listeners, can you direct them to where they can get their hands on that? Because I think everyone listening should do this because I doubt anyone in our audience doesn't have at least one inner voice sitting there saying something over and over and over again to them where they should have a tough conversation, either with themselves or someone else.
David Wood:
Yeah, great. I'll give you the link and there are three cool things you can do with that link. So the website is playforreal.life. There's .com, it's playforreal.life. And you can download the full step tough conversations blueprint. You can also, I have a podcast now, so if you want to listen to me as well as the wonderful Stacy, then you can subscribe to Tough Conversations with David Wood.
David Wood:
And also if something resonated for you in this episode and you're thinking yeah, I want to live a regret free life and I want to do more with my business or career and more with my life, see if you qualify for a discovery session with me. And if you do, I don't charge for that. We will dig into your goals and we'll create a plan for your life and your business, and if you want ongoing coaching, we can talk about how that works or one session might be all you need. So you can do all three of those things, that button is, you can't miss it on the site, it says request a session, really big button. You can do all three of those things at playforreal.life.
Stacy Jones:
Perfect. And we'll also have that in the show notes for anyone who is driving, walking or doing other things where you're not writing at this moment.
David Wood:
That's true. And I invite and challenge you to remember playforreal.life. It's not that long a domain, right? We're playing a game, but we're playing for real.
Stacy Jones:
Now, I had said at the beginning that we're going to dive into your marketing, but we're running out of time and I'd love to invite you back in the future to talk about the fact that you really have created a marketing mechanism. And I know it's because of your actuary background because you are a systems man. I mean, that's what you are. You do systems, so I would love to have you on in the future to talk about how you have actually created such a successful business and your approach to systems and how they can be applied to businesses.
David Wood:
That'd be fun. I love marketing, I love branding, so that'd be really fun to dive into that.
Stacy Jones:
Okay. Well, David, thank you so much for being here today. Are there any last words of parting advice that you have for our listeners?
David Wood:
When I speak my truth, I feel better about myself. The fact that I get deeper connection with other people and I generate external results like more money and more customers, that's a bonus. When I speak up, I feel better about myself and I want that for you too.
Stacy Jones:
Well, that is a lovely sentiment to share. Thank you.
David Wood:
My pleasure, thanks.
Stacy Jones:
David, thank you so much for your time today, really appreciate it. And to our listeners, thank you for tuning in to Marketing Mistakes and How To Avoid Them, I look forward to chatting with you on our next podcast.
Thank You For Tuning In! 
There are a lot of podcasts you could be tuning into today, but you chose Hollywood Branded, and we're grateful for that. If you enjoyed today's episode, please share it, you can see the handy social media buttons below and the left side of the page. 🙂
Also, kindly consider taking the 60-seconds it takes to leave an honest review and rating for the podcast on iTunes, they're extremely helpful when it comes to the ranking of the show.
Lastly, don't forget to subscribe to the podcast on iTunes, to get automatic updates every time a new episode goes live!