Ways To Connect:
Website: conversationalcopywriting.com
Twitter: nickusborne
Facebook: nick.usborne
Instagram: conversationalcopywriting
YouTube: nickusborne
LinkedIn:  nickusborne
Hollywood Branded Refresher Episodes
Check out some of the past interviews below:
You can check out our playlist here
Hollywood Branded  Content Marketing Blog
The following content marketing blog below provide even more insights.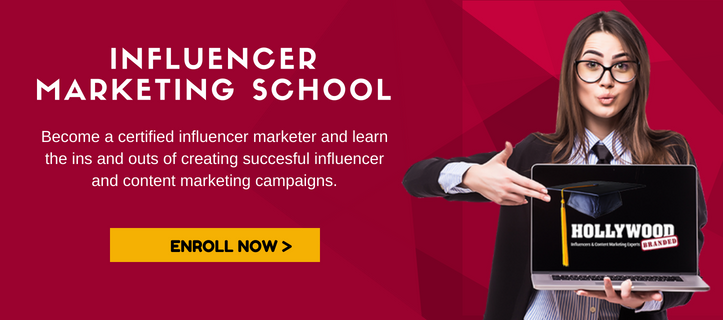 The Path To Becoming A Certified Influencer Marketer With Hollywood Branded
Get ready to learn a ton of how-to's and the tips and tricks of our trade, as you advance your influencer marketing game!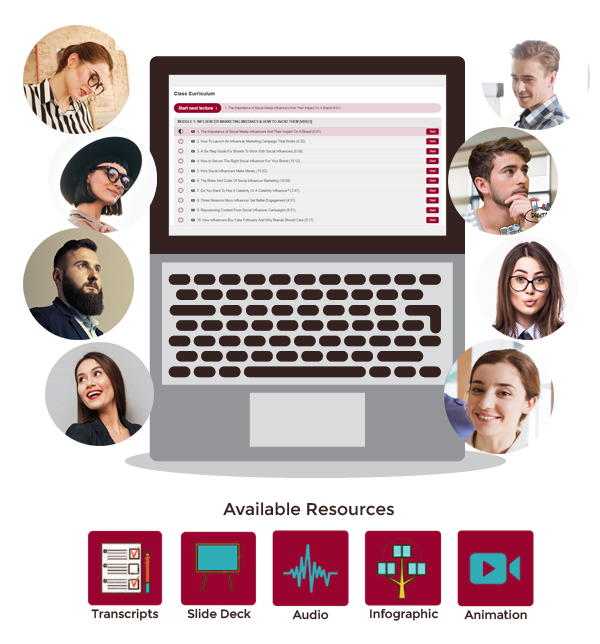 Full-Length Training Videos
Transcripts – Infographics
eBook Guides
Case Studies
Hollywood Branded Surveys
MP3 Downloads
Animated Videos
Additional Educational Material
Quizzes & Exams
Certifications In Influencer Marketing
We GUARANTEE that this class series will provide you with the foundation to make campaigns successful for your brand.
Transcripts:
Stacy Jones:
Welcome to Marketing Mistakes and How To Avoid Them. I'm Stacy Jones, the founder of Influencer Marketing and Branded Content Agency Hollywood Branded. This podcast provides brand marketers a learning platform for top experts to share their insights and knowledge on topics which make a direct impact on your business today. While it is impossible to be well versed on every topic and strategy that can improve bottom line results, my goal is to help you avoid making costly makes of time, energy, or money. Whether you're doing a DIY approach or hiring an expert to help. Let's begin today's discussion.Speaker 2:
Welcome to marketing mistakes and how to avoid them. Here's your host Stacy Jones.Stacy Jones:
Welcome to marketing mistakes and how to avoid them, I'm Stacy Jones. I'm so happy to be here with you all today. I want to give a very warm welcome to Nick Usborne of Conversational Copywriting. Nick has been copywriting since 1979, working with major companies including Citibank, Apple, Chrysler and the New York Times, for their sales and advertising materials. He's also worked as an advisor and consultant for a variety of startups, spoken at numerous online marketing conferences, and conducted in-house seminars and training sessions for companies including Yahoo, Intuit, Walt Disney Attractions and John Deere amongst others. Today we're going to talk about approaching copywriting without the push and shove of traditional broadcast sales copy. We'll discuss the role that honesty, transparency, and building trust play, into selling in your own voice. We'll learn what's worked from Nicks experience, what maybe could be avoided, and where people are missing the mark. Nick welcome.Nick Usborne:
Thank you. Excellent introduction. First of all you make me sound good, and I love the set up.Stacy Jones:
Well-Nick Usborne:
Transparency and honesty, who would have thought it?Stacy Jones:
Who would have thought it, and maybe someone whose really good at copywriting maybe fed me some of those lines.Nick Usborne:
Ahhh.
Stacy Jones:
Could that be? Yes, that could be. You. So before we start, can you tell us all a little bit more about you, your background, and what got you to where we are, sitting here today?
Nick Usborne:
Oh wow. Well you said 1979, so as we speak that's 40 years.
Stacy Jones:
It is.
Nick Usborne:
That's crazy. Crazy. So first thing I guess is I'm super grateful to have been able to do the same thing for 40 years and still enjoy it, that's pretty amazing. So the course of my career really is one accidental move after another. It's like, when I first got my job in the advertising agency in London, a week before that I didn't even know advertising agencies existed, I just kind of fell into it. Somebody said, "Hey you should work in advertising it's fun." And it was. Those were the Mad Men days, and it really was wild and crazy, and fun. And I just fell into it, and I fell in love with it, and I've just kept putting one foot in front of the other ever since.
Nick Usborne:
So I did some stints with ad agencies, but principally I've been working as a freelancer, so freelance copywriter, and as you alluded to in your introduction, that slowly moved into more training work. So I have done a lot more training work with companies and individuals. I mean the biggest pivot I guess came in … Well I wrote my first website in 1995. So by 1997 I was working online full-time. I just, when the web came along I just fell in love all over again. I thought, "My goodness what a wonderful place to communicate and to share messages, and to market oneself." And it was kind of weird, because in those early days there was quite the backlash against the idea of the internet being used as a marketing platform. I had a shopping cart in my website in 1995, and I used to be flamed, people would send me hate emails saying, "Its people like you who are going to destroy the internet."
Stacy Jones:
Congratulations.
Nick Usborne:
I know. I didn't know, they were absolutely right. Anyway, so yeah, I like the internet. I just love it as a platform, but it is different. It's like, again you alluded to in the introduction, this whole idea of, there's old school broadcast copywriting and communication, which is what I originally learned, and that is where you're marketing and advertising through, I don't know, a TV commercial, where you really are broadcasting a sales message at a passive audience. They're sitting on their couch, slouched down, eating popcorn, whatever, that have no way of talking back to you in the TV. So traditional media, before the web, was one way.
Nick Usborne:
It was broadcast we crafted sales messages and pushed them out at an audience. And when the web came along, I mean my gasping moment was, "Oh my goodness, this is a two way, this is a multi way medium. This is a medium where the audience are in fact also creators." And now we move forward to today, where I look at various, I don't know, YouTubers. PewDiePie, a guy, he lives in a place in the South of England, he has 95 million subscribers. Right? That's pretty much every major media outlet in the US combined, and he's still winning. It's extraordinary. It's an extraordinary medium in that regard. And I think as a, from a marketing point of view, that means we have to shift our messages, and we have to stop marketing and copywriting, and pitching and selling, as if we were still in the Mad Men days, as if we were still in a world that broadcasts media, because we're not. That's me, that's the very short version of my rant.
Stacy Jones:
That's okay. It's not, I think that is a rant, it's not even a rant, that's going to be able to really open up a good discussion. So for people who don't understand what copywriting is, can you just break it down as far as … I think people hear, "Oh there's a copywriter. Oh he works at an agency, he's a copywriter." What is it that you're truly doing? How are you crafting? How are you working with teams? How are you actually doing what you do?
Nick Usborne:
Well I guess going back to fundamentals, what is a copywriter? Is it's a person who writes words that are, in one way or another, designed to sell. So online we hear a lot about this division between content marketing and then sales copywriting. In fact there's a huge gray border in between, where your copywriting can also be great content, and where your content can be pre-selling. So it's a very close relationship between all communication online.
Nick Usborne:
So copywriting is, as a copywriter I would be working with a marketing team on a promotional campaign, depending, if I'm working in-house, then I've got my in-house team. If I work in an agency I've got my agency team. If I'm working as a freelancer maybe I'll just be working with a contact person at the company, or maybe they'll get me on group calls like this, with the team in-house. It really varies.
Nick Usborne:
But the writers' role is, hey it's so much richer and more complicated now than it was, because again in the old days, if I was writing a print ad, which is what I was doing right at the very beginning when I started out, it was just me and an art director designer sitting across a table, and he did the picture bit and I did the word bit.
Nick Usborne:
Now it can get so complicated, if I'm looking at a campaign, a promotional campaign that includes social media and email marketing, and landing pages and automated sales, funnels and sequences, and it can get kind of crazy. So a copywriter then has to work within quite a complex process. So there's all kinds of wonderfulness to this whole online thing, and then we get into where I think things go wrong. One of the things I look at really carefully these days is the whole thing of marketing automation, of that idea. Have you ever signed up for something that you find interesting, and then the emails start coming, and then you have that moment where you think, "Oh no, I'm stuck in a sales funnel. Here it comes again." Have you ever had that feeling?
Stacy Jones:
Of course, many times. I think daily actually. I've started to not give my real email address, and I actually have a separate email address for things I signed up for so I'm not bombarded.
Nick Usborne:
And that is unfortunate because as a company, as a marketer, the last thing you ever want your audience, or your prospects to feel is, "Oh no, here we go again." Oh wait, it's Thursday, I bet tomorrow will be the last chance, I bet I get an email tomorrow evening saying I can't believe you haven't signed up yet. All that kind of, so on the one hand the web and automation, and the complexity and process, it's fascinating to me. On the other hand I think people can make a lot of big mistakes. And I think the biggest mistake is basically to leave your humanity behind. It's to stop being a person. And that's where I get into my whole conversational rant is, stop selling at people, and start engaging with, and holding conversations with people. Don't rely so much on automation, and rely more on being yourself, on being a person.
Stacy Jones:
And so would this go, really what you're saying, it's not just advertising it's everything. It's from your LinkedIn communications and your other business social media outlet. It's your emails that you're doing just as a sales individual, if you're doing outreach, it goes into absolutely everything that is the written word.
Nick Usborne: Or indeed it could be video, it could be audio, it could be any of the multimedia we come across online. I did an experiment a couple years ago with a, I had a website quite separate from what I do day to day, and I created a Twitter account for it. And I deliberately automated that process of delivering tweets. I'd automate it and plan it weeks in advance, and I'd create, using one of the tools so that all my tweets were taken care of for weeks ahead.
Stacy Jones:
Right.
Nick Usborne:
After a few months it got down to zero engagement. Nobody shared, nobody commented, it was dead because I'd automated it. It was an experiment, I thought that's what would happen, and it's what did happen. Whereas a Twitter account where I pay more attention and I comment on other peoples tweets, and I retweet what they're doing, and I actually engage, I'm actually being social, and I get into short, little tiny conversations in Twitter, those accounts remain vibrant. They grow, and they're super useful because you are building relationships, you're building trust. And I guess trust goes to the heart of everything I talk about, is we buy from people and companies that we trust, and we don't buy from people and companies we don't trust. And I think the best way of getting people to trust you is to give them an opportunity to get to know you. Hey, like this, what we're doing today, where I see your face, you see my face. This is a very different experience than if we were just on the phone.
Stacy Jones:
Of course.
Nick Usborne:
We don't maybe know it or think about it, but we will know each other much better at the end of this call because we see each others faces.
Stacy Jones:
Yes.
Nick Usborne:
It's not to say, it would be even more profound if we were in the same room.
Stacy Jones:
Right.
Nick Usborne:
Sitting across a table.
Stacy Jones:
Staring at one another actually does bring one to actually understand the person a little bit more.
Nick Usborne:
Yeah.
Stacy Jones:
Their mannerisms-
Nick Usborne:
Right. You're seeing all the little, as a species we've evolved over millions of years to understand all the little facial cues, body language, all these things. So if I want you to trust me, I'm much better off doing this, having a conversation with you where you can see me. And it's why I do quite a bit of video where I'm talking to camera, and I'm looking into the lens so that people can see me, and they can see my face, and they can hear my voice. And it's much easier for them to come to a judgment of, "Hey, this guy seems like the real deal. He's not being too pushy, he doesn't seem too sleazy." I hope.
Stacy Jones: You don't have the sleaze factor, you're good.
Nick Usborne:
So it's kind of fun because like I said, my background is in fact, is in direct response copywriting, much of it. For about 15 years I did, so I really understand the hard hitting promotional stuff. That whole late night TV, Ginsu Knife set thing, I can do that. I know how to do that, I just don't think it works very well on the web, because this is a multi way medium where people respond more to engagement and transparency.
Stacy Jones:
Fair enough. So if you were to be instructing, and leading, and talking with a company about how they could be doing this better, what are the first steps? How would you tell them to go down and toe the line and start taking this more conversational approach that is more, hopefully of higher engagement?
Nick Usborne:
It depends a lot on the size of the organization. You know, if it's a small startup I'd say to the founders, "Come out from behind the curtain and engage with people, do this, get in front of a camera and talk to people, let them see you." If it's a midsize organization or larger, I'd say, "Hey trust your people a little more. Bring some of your people in front of the curtain, let some of your people engage with your audience. Show a human touch." And then I would go to all their written materials and I'd say, "Okay I've got a challenge for you." A challenge for you, a challenge for anyone listening. If you have a website go to your About page, print it out on a piece of paper, go down to your kitchen, sit in front of your significant other, or neighbor, or friend, look them in the eye and read your About page out loud to that person across the table. And one of three things will happen, one they'll laugh because you just don't sound like you at all.
Stacy Jones:
Probably very stuffy I'm assuming.
Nick Usborne:
You may sound, like particularly from a, a lot of business About Us pages, you'll sound very stuffy, and either it's like-
Stacy Jones:
Pompous.
Nick Usborne:
Yeah pompous. Like who are you. You may sound overly salesy, like kind of embarrassing. So the person across the table is like "Seriously? Is that how you want people to know you?" Or very occasionally the person across the table will say, "Yeah, that's you, I recognize you." So that to me is always the litmus test, it could be in the About page, it could be an email, it could be a social media update, it could be a sales page. And if you don't actually do it in real life, imagine doing it, imagine reading it out loud, and actually yourself read it out loud. I think reading copy out loud is, you discover all kinds of things. You discover clumsy, badly written stuff-
Stacy Jones:
Yup.
Nick Usborne:
If you try and read it out loud. And I have to do that, so I've been doing this 40 years right, and I'm still really working hard at trying to be a better writer. So if I'm not sure about something, I will print it out, actually on paper, and I will sit in front of a mirror, and I will read it out loud. Because sometimes if I just read it on the monitor, there's something in my brain that persuades me it's okay. Like part of my mind will go, "You know what, that sounds a bit off." And the other part of my mind will say, "No, that's fine. It's fine, it's great."
Stacy Jones:
Because you're a brilliant copywriter, it has to be great.
Nick Usborne:
Yes, it is. The ego say, "Of course it's good, you wrote it." But then you read it out loud and you think, "You know what, that's clumsy. Or that's not clear. I need to rewrite that." Or it sounds like you say, it sounds pompous.
Stacy Jones:
Right.
Nick Usborne:
Or it sounds overly salesy, like that's embarrassing. So I think reading stuff out loud, imagining that you are, there's so much business writing that, on websites, that is like you say, it's either pompous or it's stilted, it's redic … Hey all of us know how to write in a persuasive way. Hey listen to your kids. Do you have kids?
Stacy Jones:
I do not have kids.
Nick Usborne:
You do not have kids so-
Stacy Jones:
Not yet, we're still figuring-
Nick Usborne:
Maybe you're an aunty, or you've got friends with kids-
Stacy Jones:
Yes.
Nick Usborne:
Kids are the ultimately persuaders, you don't have to teach a human how to be persuasive. "I want to stay up late, I want a puppy, I want this dress, I want a." … Or listen to kids selling lemonade in their front yard. Kids know how to be persuasive in a totally authentic way. Then we send the poor little things to school, and a lot of that simple understanding of how to enthusiastically sell is beaten out of them, because they're taught how to write for exams. And then they go to university and it's even worse, and heaven forbid they get a PhD because now their communication skills are totally incomprehensible to the rest of the world.
Stacy Jones:
Yeah.
Nick Usborne:
Then they go to business school, or they go to a business where they're taught this really weird compound sentence, colon, semicolon nonsense writing, where … I've got an example, this is … Can I read you an example?
Stacy Jones:
Please do, would love it.
Nick Usborne:
This is really short, this is actually from an ad agency website, which is weird, because they should know better. Let me get this.
Stacy Jones:
Okay.
Nick Usborne:
Here we go. Here's their promise, what these guys do. Applied design thinking and stimulate creativity through co-creation initiatives.
Stacy Jones:
Yup. It's a lot of fluff.
Nick Usborne:
I've got to, so I'm going to read that one again. Applied design thinking, and stimulate creativity through co-creation initiatives. Like where on earth did somebody learn to write like that? I'm going to translate that into real English. We have better ideas by working together.
Stacy Jones:
That sounds a little bit easier to understand.
Nick Usborne:
So that is, you can do that, you can do that simple process with, anyone watching this, listening to this, go to your website, choose a page at random, choose a sentence there, and I bet there is the original English version and then I bet you can translate it into simple, accessible, everyday English. So conversational English is everyday English. It's how you used to talk when you were young, before you had all that education layered on top. Kids know how to do this, we've forgotten how to do this.
Nick Usborne:
And there's a, when you get there, as with kids, there's a natural enthusiasm there, and if you want to sell stuff enthusiasm is so contagious, people love that. They love to feel enthusiasm, they're totally going to be drawn to you. Hey this new … If you don't mind me rambling. There's a whole bunch of neuroscience here. There's a branch of marketing called neuro marketing, where they study the way the brain responds to various messaging types. So these neuro marketers will actually rent time with those MRI machines in hospitals, you know like the doughnuts where they slide you in?
Stacy Jones:
I do.
Nick Usborne:
And if you slide someone into one of those and you show them a picture of a hissing snake or a growling dog, then there's that fear that fight or flight response. The amygdala, the little bit around the top of your brain stem, lights up on the MRI, on the screen there. And that is how we've responded to danger for millions of years, the amygdala lights up, it's fight or flight. Funny thing is, then what happens is the neuro marketing team will now, they will show a video of a hard serving used car salesperson, or equivalent.
Stacy Jones:
Right.
Nick Usborne:
And you know what happens in the brain? Exactly the same thing.
Stacy Jones:
Yup.
Nick Usborne:
The amygdala lights up. When the amygdala lights up, we … And you know it, we've all felt it when we've been in front of an overly aggressive salesperson, we feel a resistance. We can almost feel a chemical change in our body, we can it's cortisol. Cortisol floods into our bloodstream.
Stacy Jones:
You're taking a step back, you literally can feel yourself just cave in and step back.
Nick Usborne: You do, you do. You can feel your defenses come up, you don't want to listen, you want to leave. You want to leave. It's the flight thing. So it turns out that aggressive selling techniques actually have the, not the effect that we want at all, it makes people step back and want to leave. If, on the other hand, in the MRI machine I show you a video of two people at a coffee shop in quiet conversation, clearly good friends, clearly comfortable in front of each other. Now your mind completely quiets down, now your neocortex begins to flash a bit, because now you're in a place of comfort and trust. So just from a physical marketing point, neuro marketing point of view, in terms of brain chemistry, I do not want to stimulate your amygdala.
Stacy Jones:
Right.
Nick Usborne:
What I want is for you to feel comfortable and at ease. I want you to feel you can trust me. I can get to that place of trust and comfort, if I take the conversational, everyday approach, everyday language approach. I cannot get there by pushing harder, and that I think is the mistake that most marketers make, is they think that to sell more, they need to push harder. And in fact, to sell more you want to step back. Now at this point, seasoned marketers and copywriters will challenge me and say, "Nick you know better. As a copywriter of 40 years you know better." And they will say, "Nick if you did a side by side test selling something online, anything you like, and you did hard charging, direct response process. And then you did, the B version is your cozy, fuzzy conversational approach, and you did an A/B split test today, which would win?" And I have to be honest and I'll say, "You know what, if we're looking at sales for today, my hard charging approach will win."
Stacy Jones:
Now that's-
Nick Usborne:
I'll earn more dollars today.
Stacy Jones:
But that's also because there's usually what, 3% of the immediate audience is probably in a buying mode-
Nick Usborne:
Right.
Stacy Jones: So you're getting them, you're grabbing them-
Nick Usborne:
That's true.
Stacy Jones:
Right away.
Nick Usborne:
That's true. But the bigger part of my audience is, I'll say, "Now come back in a year. Come back in a year and see how many of those people who I'm writing to in an aggressive way, are still with me and buying." And how many more people I'm converting because I'm building trust and community with these people-
Stacy Jones:
Sure.
Nick Usborne:
That I'm in conversation with. And now you have that very different story. So for the short term win, sure, go hard charging. If you actually want to build relationships, and trust, and revenue, if you want a higher lifetime value in the longer term, take the conversational approach, build trust, build community.
Stacy Jones: Well, that's a really good insight there, that I don't think a lot of people take.
Nick Usborne:
Well that's my thing, that's my thing, I just keep-
Stacy Jones:
You keep teaching.
Nick Usborne:
I get overexcited about this stuff because … And again, it's like the web is, the tools we have, we've never been able to engage in the way we can with the web.
Stacy Jones:
Right.
Nick Usborne:
So why not take advantage? I've never, it's like, when I look at my cellphone I think it is so remarkable that 12 years ago there was no such thing as an iPhone.
Stacy Jones:
Yup.
Nick Usborne:
And today it is so deeply embedded in how we live, and communicate, and buy and everything. And it is a communications' device, it's a phone, it's utterly interactive. And I think all of our communications, all of our marketing, should be based on that recognition that these media now are interactive. They are opportunity for engagement, for conversation.
Stacy Jones:
And when you're looking at copywriting, sales ads, all of those different things, versus, you touched on this earlier about more creative, more content creation. And you said that they really should have some ties and alignments together-
Nick Usborne:
We should.
Stacy Jones:
Where should they stand apart? Where is the difference here? So you're having your copywriting, you're having that more in your face, but then you're having your content. Where does it, is it appropriate for it to merge, and where should it really be something that is a standalone difference?
Nick Usborne:
I like to, I mean I think most businesses can, and when I say most business there's such variety of business, like there's solar printers and then big, small, large, whatever. But I think most businesses would benefit from, it's almost your most dedicated editorial content is a safe place for your visitors. They know they can go there and be informed, or entertained by you, without worrying, "Uh oh, when are they going to hit me with the pitch?" It's a safe place.
Stacy Jones:
Yup.
Nick Usborne:
So for my own web properties, or clients I work with, I say, "Okay, here's the safe place. And over here, these are sales pages, and these are campaigns, or one week promotions" Pure sales and people know it, and I'm totally transparent about that. I mean in fact with my community, in conversational copywriting, like I have my students and then I have a whole list of people who are interested in conversational copywriting that haven't taken my course or any training, and I write to them, and I'm totally transparent.
Nick Usborne:
Like most of my stuff is safe place stuff. "Hey I'm just going to share this with you, I'm going to teach you this." And then I'll say, "Oh by the way, next week I'm going to hit you with some sales stuff. I just want you to know, all right? I'm not going to hold any punches, I want to sell some of my courses, I want some of you to enroll." So I'm totally, so there I've got a segue of, here's a safe place, and if I am going to switch into sales mode I'm transparent about it.
Nick Usborne:
There's also, I work with clients where you're writing the, you've got a campaign running where you're selling stuff, but you're also pumping out a lot of content that week. It could be podcasts, it could be blog posts, it could be video, whatever. And that, they are deliberately pre-selling, that editorial content is specifically aimed at your promotion for the week, or for the month, or whatever it is.
Nick Usborne:
And again, there's kind of, it's got to be 90% gift, in terms of your giving information and help. But there's a segue, and it's towards the end of that editorial, that content, you say "Oh hey, and by the way if this really interests you, if you think this could help your business, we have this thing for you over here." So sometimes you've got your pure sales pages and activities, you've got your pure editorial content, this gift, this safe place for your audience. And then you do, you have this middle ground of where you're actually using editorial to pre-sell, you're using content to pre-sell.
Nick Usborne:
And again the temptation is to turn everything into pre-selling. Which is, it can be super powerful, but again I think it erodes trust. I was having a conversation with an entrepreneur the other day, and I shocked him when I said, "If I'm not leaving money on the table, I'm burning trust." And he was like, "Well wait a minute, why would you want to leave money on the table?" And I said, "Well there's always a way to make more money by pushing harder, by being more aggressive, but the harder I push the more trust I burn or erode. So I'd rather leave some money on the table today, and keep the trust of that prospect, so they'll buy again from me next week, or next month, or next year."
Stacy Jones:
Sure.
Nick Usborne:
And I think this is, this whole message that I kind of push out is, I think it is very, very relevant to sell to professionals who rely on the trust of their clients. So if you're a coach, or you're an agent, or you're a therapist, or a counselor, or any kind of freelancer where you're not selling products, you're not selling toothpaste or lawn mowers, you want clients. And that client is going to have to trust you if you're going to do good work with them.
Nick Usborne:
Well if your relationship, if your client is, if that relationship is only going to be good if it's based on trust, how can you acquire that client in a way that feels untrustworthy? You know what I mean? You've got to, and I get so many people, professionals like that saying, "Nick, I know that I need to work harder on getting new clients, but I don't want to come over as being some sleazy, pushy marketer. I want to be able to be me, but still to sell more." At which point I say, "Funny you should say that, have I got something for you, this is the conversational approach." Because I do, I'd have everyone using that, all companies large and small. But I think it is particularly relevant to those smaller, solo businesses that rely on the trust of their clients.
Stacy Jones:
Well they're selling themselves so much. I mean when you're starting to get into a larger business, you're muddying up the personalities, it's more about the fact that you know you have all these people. And when you just have one person, and you're doing the servicing, and you're selling it, you're trying to be their friend, you might also be handling accounts receivable with them-
Nick Usborne:
That's true.
Stacy Jones:
I mean you're going to be doing kind of a lot with them, right? So that trust factor is so important. And as soon as they lose that and they don't have confidence, and they don't feel that they can pick up the phone and have a real conversation with you, and they're worried that you're just going to be in their face trying to get them to one up whatever they've already done with you, you're going to not have long lasting clients in many cases.
Nick Usborne: You're right. Hey you put it better than I did, in that. We're talking here, but sometimes you're selling stuff like a lawn mower. But like you say, when you're selling yourself-
Stacy Jones: Yup.
Nick Usborne:
Everything changes, because you can't sell yourself in the same way that you're selling steak knives or toothpaste. It's got to be based on trust, so you've got to be really, really careful with the hard charging sales approach when you're selling personal unit services in that way.
Stacy Jones: Yeah. So you gave a really great example and I can, I know our listeners are going to be sitting there mouthing in front of mirrors, reading aloud to themselves later on, right? I do this all the time, my team looks at me and I'm like, "I'm just reading what I wrote." And they're like, "Do it quieter." And it helps, listening-
Nick Usborne:
Oh it does.
Stacy Jones:
To yourself, it's massive. It's amazing how bad you sometimes actually write. But with that … Its amazing. But what is another thing that you could tell our listeners, that would be really good for them if they're working in teams, or if they're working solo. How should they be approaching this process?
Nick Usborne: Ask questions, or more specifically listen. So I'm like a, not only a conversational copywriter or marketer, I'm a conversation geek. I find conversation fascinating. Every important relationship in our lives begins with a conversation. Your first date with your significant other, the job interview for that job you love, it was a conversation. How do you make friends and keep friends? Through conversation. It is so integral to our lives, and there's one thing that most of us do really, really badly, and that definitely includes me, and that is we're not very good listeners. Which is a pity because listening is probably the most powerful aspect of being good in conversation.
Nick Usborne:
And I don't know about you, but I can think back over my life, just occasionally, like if I'm lucky once every five years, I'll have a conversation with someone, and then suddenly you pop out the other end of it and it's like, "Oh my god it's two hours since we started talking." And you have, through conversation, you've got to a place that neither of you could have arrived at on your own. This is this beautiful creative, collaborative thing, that conversation can be. And those conversations only work when both parties are truly actively listening.
Nick Usborne:
So marketers companies are terrible at listening. We always think, "Okay, the market wants this, we've done the market research, they want this and we're going to push this." And you really need to listen. So again, with a smaller company, listen to your customers. And the web is fantastic for this you know? Go to social media, go to your competitors social media streams, listen to the conversations there. Go to Amazon, read the reviews, go to Yelp and read the reviews, go anywhere and everywhere so you have an opportunity to listen to what your prospects are saying. And in particular listen to emotional cues. What is it that your customers get excited about? Frustrated about? Angry about? Upset about? Delighted, what delights them? What makes them happy, what makes them share the good stuff?
Nick Usborne: So you listen to those emotion cues, and then listen to the language they use. I build up whole files on this, if I'm talking to a particular audience, I do this research, I don't do formal research, I listen. I go to these places where I can read what my prospects are saying. Like I said, I'm looking for the emotional highs and lows, because they're going to be powerful messaging platforms as it were. But I'm also definitely listening to the language they use. So the bigger the company, the more separated the marketing group becomes from the language of their customers. You get this in-house jargon thing happening of like, and everyone's talking to themselves in this fancy, in-house business language. It's not how their customers talk. So this is about, like I say, a foundation of conversation. Good conversation is to listen, and I can't imagine I'm not right about that, I think we all instinctively know that. And I think we all instinctively know we could improve when it comes to listening.
Stacy Jones:
So you-
Nick Usborne:
That absolutely applies to marketing as well. Listen to your prospects, listen to your customers, listen to the emotional cues, take note of the language they use, not the language you're used to using internally, they use, and then respond. When you get into conversation you reflect it back, you mirror back to them, what they're saying, what they're feeling.
Nick Usborne:
So if you say to nick, "Oh you know what, one of the most frustrating things about raising, looking after my dog is." And then if I come back to you, if I've got some wonderful doggy toy. If I come back to you and I just reflect what you've said, where you said, and I said, "Hey do you find it frustrating that you'd like." The exact same phrase, I reflect back to you, I mirror it back to you. At that point you think, a lot of the time, you think, "Wow, he really gets me." You know?
Stacy Jones:
Yeah. He's inside my mind.
Nick Usborne:
Yeah, he knows how I feel about my dog. He's like, "He totally understands."
Stacy Jones:
Right.
Nick Usborne:
"I'm totally going to listen to what he's going to say next." All right? So as a marketer, stop focusing so much on what's the killer message we need to push out at our audience? Stop, it's like, this is really weird right. I'm a copywriter, I have to let go my ego, and remind myself saying, "Hey back in the day, 40 years ago, your job may have been to be cleaver and come up with cleaver headlines." Now my job is much more, to actually get out of the way, to listen to what my prospects care about, listen to the language they use, and then mirror that back to them. So they know that I'm listening. And as soon as they know I'm listening, everything changes.
Stacy Jones: Yeah. Well I love what you just said about really, the listening, the very early part on the one-on-one. It's really about energy and just sharing back and forth, so that you're playing, and you're lobbing the ball back and forth, where you're not hogging the conversation.
Nick Usborne:
Yeah.
Stacy Jones:
And that's where those special moments of connection really do happen. And that you were mentioning, that they're so rare, and two hours later you're still lost in conversation, and you've come out the other side of the rabbit hole, and you're like, "Wow this was fantastic." It's because you two actually connected, and listened, and heard, and had a conversation that was authentic and real.
Nick Usborne:
Yeah. We love it, we love that sense of, when we feel that we've been heard, it's incredibly powerful for us as humans. And marketers miss that, it's like most marketers, I just want to say, just for a minute just shut up. Just stop with your yammering for just one minute and listen, and let people know that you're listening.
Nick Usborne:
I recently signed up for a service online, and they have kind of a customer support team. They're not in my face, but they're like, I get an email saying, "Hey, I just want to make sure that you've seen this." And whenever I write back to them, they write back, they don't drag and drop responses, they type … I feel like I'm totally engaged with three or four different people, support people from this company, who seem to genuinely care that I really get in and make the most of what they're offering. And it's like, it's beautiful. It's such a relief to be engaged with real people, who are actually listening to me, they're engaged with me. There's nothing automated there, like I say, they're not dragging and dropping pre-written replies, and you think, "Wow, I love this company, I love this company."
Stacy Jones:
That's not easy for companies to do, and that puts a lot of trust in those employees, the company owners need to have. To have those conversations.
Nick Usborne:
You're right. Exactly right. And that's a change. So this company then is native to the web, they grew up in the web.
Stacy Jones:
Right.
Nick Usborne:
Much harder for companies that are old school, traditional companies-
Stacy Jones:
Yup.
Nick Usborne:
To make this transition to the web. And like you say, to trust their own people to have these conversations. But it's incredibly powerful.
Stacy Jones:
Well this conversation has been fantastic. I really appreciate all that you've shared with us. I believe you have a class, an online program that you could tell our listeners a little bit more about, so that they can hone and polish even more?
Nick Usborne:
Okay. So yeah, as well as rambling on and on about this stuff, I teach it. And I'm probably a little bit, hopefully I'm a bit more organized in how I teach. And it's actually, the best part of the teaching is that when people enroll in this I get, obviously I try to walk the talk. So there's homework, I engage, I get into conversation, we have a Facebook group, we do this, we have video calls once a month. So it's great, so I do the training.
Nick Usborne:
But I've put together a page for your listeners, so they'll just have to go to conversationalcopywriting.com\Stacy and there's a page there where they can sign up. And when you sign up, yes you will fall into my funnel, I will send you stuff for three days. So I'm not saying don't ever use any of these marketing approaches, because I do, I've got you on my list and now I'm going to send you stuff. But hopefully when you receive it, you will feel a slight difference in tone, that I'm not pushing too hard, I'm not being pushy, that I actually want to share valuable stuff with you, that I actually want to engage with you.
Nick Usborne:
Absent that, if you want to avoid me all together, but still learn about this stuff, just go to conversationalcopywriting.com, look for the blog. And I'm constantly just sharing everything I know anyway in my blog posts once a week. So you don't actually have to sign up for anything if you don't want to, you can just learn stuff from the blog posts.
Stacy Jones:
There you go. And we'll actually include that in our show links as well, on the podcast page, so that everyone is able to … If they're driving or walking, or doing something and you don't have a pen in hand, we will make sure that they know what that link is.
Nick Usborne:
And if you want to talk to me then you can talk to me at [email protected]
Stacy Jones: Perfect. Well nick, any last words of advice to our listeners today?
Nick Usborne:
Just, it is, it's that kitchen table test. Whatever you're writing, whatever you're marketing, whatever process you're doing. It's like if my mum was sitting across the table, if my kids were sitting across the table, and I either described to them what I was doing, or I read out the copy how I'd written, would I feel comfortable in my own skin doing that? And if you don't, if it feels odd, or it feels uncomfortable, then you should probably take a second look. If you feel totally comfortable with what you've written, and what you're saying, and what you're doing, then you're absolutely on the right track, I think. Just my opinion.
Stacy Jones:
I think that's fair enough. Nick, this has been absolutely phenomenal. I really do appreciate it, I know our listeners appreciate it. Listeners I appreciate your time, taking the opportunity, and time out of your day, to tune in and thank you. And until next time, when I talk again on Marketing Mistakes and How to Avoid Them, we will chat again. Thanks.
Thank You For Tuning In! 
There are a lot of podcasts you could be tuning into today, but you chose Hollywood Branded, and we're grateful for that. If you enjoyed today's episode, please share it, you can see the handy social media buttons below and the left side of the page. 🙂
Also, kindly consider taking the 60-seconds it takes to leave an honest review and rating for the podcast on iTunes, they're extremely helpful when it comes to the ranking of the show.
Lastly, don't forget to subscribe to the podcast on iTunes, to get automatic updates every time a new episode goes live!