Ways To Connect:
Website: www.LakishaSarbah.com
Email: [email protected]
Facebook: LakishaSarbahbiz
Instagram: lakishasarbah
Twitter: lakishasarb
Linkedin: lakishasarbah
Youtube: www.youtube.com/channel/UCrsJNX
Hollywood Branded Refresher Episodes
Check out some of the past interviews below:
You can check out our playlist here
Hollywood Branded  Content Marketing Blog
The following content marketing blog below provide even more insights.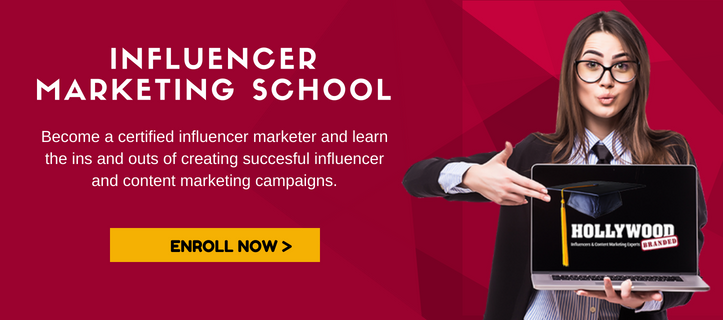 The Path To Becoming A Certified Influencer Marketer With Hollywood Branded
Get ready to learn a ton of how-to's and the tips and tricks of our trade, as you advance your influencer marketing game!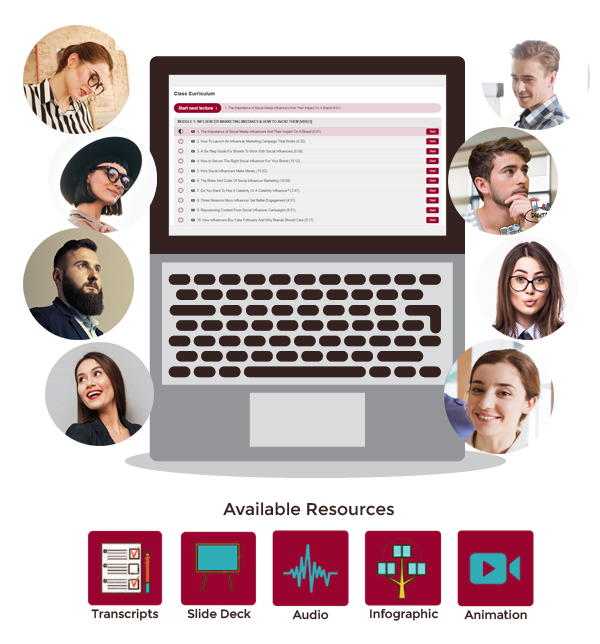 Full-Length Training Videos
Transcripts – Infographics
eBook Guides
Case Studies
Hollywood Branded Surveys
MP3 Downloads
Animated Videos
Additional Educational Material
Quizzes & Exams
Certifications In Influencer Marketing
We GUARANTEE that this class series will provide you with the foundation to make campaigns successful for your brand.
Transcripts:
Stacy Jones:
Welcome to Marketing Mistakes and how to avoid them. I'm Stacy Jones, the founder of Influencer, Marketing, and Branded Content Agency, Hollywood Branded. This podcast provides brand marketers a learning platform for topics, first to share their insights and knowledge on topics, which make a direct impact on your business today. While it is impossible to be well versed on every topic and strategy that can improve bottom line results, my goal is to help you avoid making costly mistakes of time, energy or money, whether you are doing a DIY approach or hiring an expert to help.
Stacy Jones:
Let's begin today's discussion.
Speaker 2:
[00:00:30] Welcome to marketing mistakes and how to avoid them. Here's your host, Stacy Jones.
Stacy Jones:
Welcome to marketing mistakes and how to avoid them. I'm Stacy Jones. I'm so happy to be with you all today and want to give a very warm welcome to Lakisha Sarbah, who is founder of Savvy Simple Marketing, consults entrepreneurs and small business owners on e-mail marketing automation, including list building strategies and sale funnel hacks. With 10 years of online entrepreneurial experience, Lakisha typically works with service space business owners to teach them how to execute effected e-mail marketing and sales funnel strategies that drive sales [00:01:00] and build lasting customer relationships.
Stacy Jones:
Lakisha's passionate about empowering women in business and dedicated to helping small business owners master online marketing automation. Today we're going to talk about the myth that e-mail marketing is dead and the importance of building an e-mail list. We'll learn what has worked from Lakisha's experience, but maybe could be avoided and where people are missing the mark. Lakisha, welcome!
Lakisha:
Thank you, thank you. That was an amazing introduction. Thank you.
Stacy Jones:
Well I am very happy to have you here because I love e-mail marketing.
Lakisha:
Stacy Jones:
I do, [00:01:30] I actually do. It has helped build our business, and before we get into that though, can you give all of our listeners a little background on who you are and what got you to where you are today.
Lakisha:
Yes, I'd love to, and I'm so happy to be here as well. Well for me, about 10 years ago I walked out of Corporate America, well actually a little over 10 years to be exact. March of 2009 I walked out, anxiety, just really anxious. My last position was director of training and development, and it was just [00:02:00] really stressful at the time. So, I decided I needed to do something else. What that something else was I didn't know, and then I stumbled upon the online world. I started out as a virtual assistant and did that for about three to four years, got completely burned out, but what that did help me to do was, I had to build my own business from scratch. So that taught me a lot about online marketing, e-mail marketing, and things like that.
Lakisha:
So I decided for the next part of my entrepreneurial journey, I want to do something more that I love and to use skills that I had developed, [00:02:30] and that's where the e-mail marketing comes in.
Stacy Jones:
That is perfect. I bet as a VA you were exposed to a lot of different things that you had to do, so that helped lead you here.
Lakisha:
Oh my goodness, a whole lot. A lot of different systems and processes, just a whole lot of stuff. What it did was actually it helped me to understand different businesses and how they work behind the scenes. As a VA it's just a pretty straight up thing, we just offer services to help business owners, but when you're able to go behind the [00:03:00] business of several different businesses, different types of businesses, I've worked with coaches, authors, speakers, dentists, doctors, and so all of those business models are so different, I learned a little bit of everything about how to market those different businesses. It was really interesting, yeah.
Stacy Jones:
That makes total sense, and I know you just looked, you looked at me in surprise when I said I love e-mail marketing, but I really actually do. We have a blog, we blog [00:03:30] four to five times a week on how tos and things that are going on in the world of entertainment, influencer marketing, product placement. All of our team has to participate in it, and then we have an e-mail that goes out on Monday mornings, and all of our followers get our blogs all nicely packaged up, but what it does is it allows us, for all the conversations that we've had over the years, to keep a pulse on people and keep touching them without being intrusive and saying, "Hello, [00:04:00] remember us." With a phone call or sales e-mail, and it's just providing cool information that they like, and it leads people back to us.
Lakisha:
Exactly, and that's what e-mail marketing is all about. I think people really … I mean social media, I'm not going to discount that because of course it's huge right now in the market space. So definitely social media is more like what I like to call the discovery tool. That's where people find you and discover you. The best way to really get to know them, lik you said, to be able to [00:04:30] touch them is in their e-mail. That's permission marketing. Once you get that permission to come into their e-mail boxes, everything changes. You get to build that new like and trust factor, you get to provide them with amazing value, let them know what's going on.
Lakisha:
Also, the most important thing is to keep this top of mind, it's so important that I think a lot of small business owners are missing [crosstalk 00:04:50]-
Stacy Jones:
I 100% agree. So, what are the fundamentals? What do people need to know about e-mail marketing?
Lakisha:
The first thing they need to know is that it's not dead, because I [00:05:00] get so many people say, "Well e-mail marketing is a thing of the past," but it's really not. The thing that you want to remember when it comes to e-mail marketing is just to start. So many people think they have to have all these amazing funnels built out, it would be great if you could start that way, but a lot of people don't start. You can start small, with a newsletter even, or something, like you said, you do a weekly roundup with all of the interviews and things like that you've done, or your blog posts, that's even a great way. The idea is just to kind of start from somewhere [00:05:30] so that you can then start communicating and start building that value so you can build it over time.
Lakisha:
It's all about the customer journey, it's all about the long game. So I would say start. The most important thing is to start and start from somewhere and that would be starting with some type of e-mail automation software. You can't do this with your Google account or your Outlook account, you have to make sure that you have the right tools in place in order to do it as well. They don't have to be expensive, a lot of people think you have to have [00:06:00] infusion soft or something really expensive to get started, and you don't, you really don't.
Stacy Jones:
We started with MailChimp, we use HubSpot now for our blogs and our newsletters, but we use MailChimp for a lot of other campaigns that we run, and there are so many options now out there for people to use.
Lakisha:
There are so many options, and that just proves that e-mail marketing is a really big part of business when you think about it. Like you said, you have the options, you can start with the MailChimp, there's Kimber, [00:06:30] which is one of my favorites. It's just really super easy to get started with either one of those. You don't have to go with the big guns right away, especially if you don't call for all the bells and whistles that it comes with. Start small, start … the idea is just to really get started.
Stacy Jones:
So for companies who are out there, and entrepreneurs, and coaches, and small businesses, and medium sized businesses, haven't really done an e-mail list before, and they're not doing blogs, if they're not doing podcasts [00:07:00] like this, they've been trying to advertise and get out there. What are some of the things that they could include in an e-mail that they're sending out, in general?
Lakisha:
Okay, so there are a few different things that you can include in an e-mail in general. You can do a lot [inaudible 00:07:15] how tos, or sharing the behind the scenes of your business even. Let people know what you're doing in the day-to-day. You can teach something, I'm really … I built a lot of my audience based on a teaching model, so I'm really [00:07:30] big on teaching, and tutorials, and different things like that. Just providing value or any type of information you can provide. Updates, if you have a new website coming out, you want to let people know about that. If you do offline events, that's a great way to let people know about that. So you can meet face-to-face. So anything that you can think about that's going to really provide value.
Lakisha:
One thing that I want to steer people against is just e-mailing to e-mail. You don't have to e-mail every day. So it's not important that you send an e-mail out every day. The [00:08:00] most important thing is that you have some type of touch points so that you are reaching out so that they do know that you're still in business and that you're still available. So think about just different things that you can do. So you don't have to have a blog yet, you don't have to have a podcast or anything like that, but think of ways or different things that you can share value with your audience. Giving how to tips, you can share small short videos even.
Lakisha:
I get a lot of clients that say, "Well I'm not really a big writer, I don't really want to write a whole [00:08:30] e-mail." Then you don't have to, you can introduce a video and then you put a link into a video and send them to another page, like a YouTube if you're building that up, for your videos. The idea is just to keep in touch and to provide some type of value.
Stacy Jones:
Okay, that makes total sense. We do that, we do everything on kind of a teaching model, and it's much easier to provide things that you think will help people versus providing something where you're asking them for money, [00:09:00] or asking them to become a client, or asking them pretty much anything to do.
Lakisha:
Exactly, and that's all the time. It is important to make sure that you also teach your list or your audience, your leads on your list, teach them to engage with your e-mail as well. A lot of people think they just send e-mails out, and you just send what I call a dead e-mail, it doesn't have an end to it. Provide some type of call to action in your e-mail, [00:09:30] join my Facebook group, look at this video, check out this thing that I have for you, download this list. You want to start implementing little breadcrumbs for them to take action, so that when you are asking for them to do something like, "Hey, buy this thing or check this out," when you're really leading to the sell, then they will follow your lead because they're so used to you providing them with great stuff, they're going to want to check it out.
Stacy Jones:
Yeah, that's great advice.
Lakisha:
Stacy Jones:
Okay, so I know from [00:10:00] stalking your LinkedIn profile that you are one of my, the go to for our business quite frankly. You're like sitting here going, "What is she going to say." Go to businesses software graphics maker, Canva, I love Canva, and you are a Canva expert!
Lakisha:
Oh my goodness. I am a Canva expert, oh my goodness, I am. I'm actually [inaudible 00:10:27] certified creative, yes.
Stacy Jones:
Well [00:10:30] can you tell everyone … I mean, I think our listeners have heard me talk about Canva, so maybe they want to hear about it from someone else. They're not a sponsor of the show, they're not anything along those lines. I just really do like this software because for us, it allows anyone on our team, including the most graphically in-abled, to create something that's not in Photoshop or Adobe Illustrator.
Lakisha:
Yeah, Canva is the best thing that's ever happened to me in my small business, like honestly. I'm not an affiliate, [00:11:00] Canva doesn't have an affiliate program yet, hopefully they'll get one, so I'm not being paid to say this and I had no idea you were even going to bring this up. I've been using Canva for about five years and it is the easiest thing that an entrepreneur can do, especially when you just want to create really fast graphics for your social media and stuff. You don't have to go out and you don't have to pay for an expensive graphic designer, or wait for them to make changes and edits. You know how that goes, it's like you say you want one thing, you have something in your mind, and then they send you something back completely like, [00:11:30] "That's not really not what I asked for."
Lakisha:
That's how I got into it, because I was working with a designer and he introduced me like, "Hey, try this do it yourself tool. Let me know what's going on in your mind and then send it back to me." That was the best thing that could have ever happened to me because now I create just about all of my own things, all of my own graphics and things like that, and it's even lead into digital products. So right now I'm actually even, I have digital products and it was just crazy because I started creating these templates [00:12:00] because people would always ask me, "How are you creating workbooks." You can do everything in Canva, not only your social media graphics. You can do workbooks, you can do any type of design templates. The templates I do are a lot of workbooks, ebook, ebook covers, just about anything really you can think of, checklist, planners is a big one.
Lakisha:
So people kept asking me, "How do you do this," I was like oh my goodness, I'm teaching them how to do it in a group but they don't really get the grasp, I'm just going to create a template and [00:12:30] just let them go at it. They loved it so much, my coach said, "You better sell those." I was like, "Really?" "As a digital product, yeah." I'm like, "Okay, I totally missed that mark." I started selling them and they have been going like hot cakes. I mean I have a whole nother stream of income coming in from something that I didn't even think about. I play in Canva, I love it, so I share that with other people, and now I'm creating a whole nother area of income and it's been amazing.
Stacy Jones:
Lakisha:
Stacy Jones:
Do you, and [00:13:00] the reason I brought up Canva is because if you need graphics for your e-mail and you need something to look cool, Canva offers the potential to just have an easy way of looking super professional.
Lakisha:
Oh my goodness, yes. I use Canva for my e-mail headers and footers. So if you have a newsletter template or something that you want to create, it's so super easy to go in and create it, and Canva has over 20, 30, 40, maybe even 50,000 templates inside of its database. It's completely free to join, you can signup and you can try it out, and [00:13:30] just see. Yeah, but it's a great way to be able to have different graphics and things like that you can share via e-mail, yes.
Stacy Jones:
We should totally be being paid to say this about Canva right now.
Lakisha:
We really should. When this goes live I'm going to tag them [crosstalk 00:13:44]-
Stacy Jones:
Yeah. No, I actually write about them in our blog and I've mentioned them on so many podcasts because it's just amazing. For anyone listening who doesn't understand, like you have someone who's your go to for graphics, or you're just sitting there going, "I can't do this. [00:14:00] I'm not going to try to do this," anyone can do it. I mean our interns, still in school, who are not graphically capable. You would think that 18, 19, 20, 21, 22, year olds, 24 year olds are just automatically graphically capable, they're not, nope. This allows them to actually be, so it's very cool.
Lakisha:
It is. It is so cool, and it's so easy to use. My son uses it. He really uses it, he loves it, and I mean, I'm not creative in that way at all [00:14:30] and I was able to just really go in and create some amazing things. So yes, everyone should definitely give it a try.
Stacy Jones:
Yeah. So back to the world of e-mail, since that's what I had you on for. Going into something you mentioned before, you said that you can do e-mail marketing and you don't need funnels. Can you explain what a funnel is, and how it works, and why some people actually might want funnels?
Lakisha:
Exactly, definitely. So a funnel is pretty much when you think about how you are getting your leads into [00:15:00] your business. There are several different areas or places within your business where your leads may come from. The funnel is really the thing that brings or it's really at the top of your business model even. So even when you think of a funnel like an oil funnel, the thing that you change oil in? That's the first thing that came to my mind, and you have the top, the wide top, [crosstalk 00:15:20]-
Stacy Jones:
Lakisha:
Stacy Jones:
You don't cook do you because you know there's that funnel too, yeah.
Lakisha:
Stacy Jones:
Lakisha:
Yeah, cars, definitely. [00:15:30] So that funnel, you're pouring the oil in, so it's really wide so you can get the oil in and not spill it everywhere, and then as you go into the car it goes thinner, it kind of thins out a bit. So that's pretty much what your funnel is, right? So at the top it opens up and you're bringing in your leads, so people are coming into your business in that way. As they filter through your funnel, they come through the funnel and that's when they're actually inside of your actual system, so that's the e-mail systems. So inside of your funnel there is your lead capture, which would be [00:16:00] something like a downloadable of some sort, like your freebie offer. I've heard it called several different types of things.
Lakisha:
When someone signs up for something like that, your newsletter, your freebie offer, it's an exchange, that permission that we talk about as far as the e-mail. So they're now entering into your funnel. Once they're in, and they're into your e-mail, then they go through a series of what we call e-mail sequences, and those e-mail sequences will then lead them to some type of an offer, okay? They have an option to take that offer or not, if [00:16:30] they take the offer, great, then they go into that offer funnel. They buy that thing, they go through that program, they're in that funnel. If they don't, then you put them into a whole nother funnel, right? That could be maybe a nurture sequence where you're kind of getting to know them a little bit more before you offer them something else.
Lakisha:
So that's pretty much what a funnel is, and what it does, and it just kind of moves your customer from one journey, to the next journey, to the next journey, to the next journey.
Stacy Jones:
That is an excellent way to explain it for everyone.
Lakisha:
Stacy Jones:
Yes, and the goal is to get them so deep into the funnel that they become [00:17:00] a paying customer.
Lakisha:
Exactly, that is definitely the goal. The goal is to have them a paying customer, but not only once, but more than one time. What happens is a lot of people, we get so caught up in, especially the newer entrepreneurs, is that you just get so caught up on the sale, and then once you have the sale you want the next sale from the next person. You're just trying to get those leads in, but then you forget about the people that you already have in your funnel. You got those sales, now what about those people? Don't forget about those people because they still need something from you. Then continue to buy from [00:17:30] them.
Lakisha:
It's a known fact that somebody that's already purchased from you one time will purchase from you again, and again, and again, if you're serving them appropriately.
Stacy Jones:
That is a great little piece of advice right there. I think we all forget about it. No matter what kind of business you have, when you have a client on board and you're working with them, and you're serving them, and you're having them on your team, you kind of forget about the upsell.
Lakisha:
Stacy Jones:
So [00:18:00] what else do people need to know? I mean there are some limitations with e-mail, there's some laws that came in play, so with I Can and there's some restrictions. Can you share a little bit more about what people desperately need to know so they don't get fined?
Lakisha:
Yes, definitely. For I Can, you definitely want to make sure that you're following those rules. They change often, and they've been updated again. Same thing with the GDPR, that's more of the European Union. What it's basically … they want [00:18:30] transparency, and they have a right to it, we have a right to it. As Americans and as just people in general, even people overseas, when we are sharing information, or somebody is sharing their information with us, it's really just about transparency. They want to know, "What are you doing with my information?" The whole scandal with Facebook has really opened up a whole lot, a lot of people … and not only the U.S., but other countries abroad, and they're saying, "We want to know what you're doing with our information. Are you selling it? What are you doing with it?"
Lakisha:
Nobody wants their information sold to [00:19:00] the next person or to the highest bidder. It's really just all about transparency. With those rules, you have to state what you're doing. You have to clearly, specifically state what are you doing with their information after somebody signs up, they're on your landing [inaudible 00:19:16], do you have some type of tracking software, are you using Google, or Facebook, or some other type of analytics to track them so that you can then see what they're doing everywhere else on the web. If you are, then you have to let people know [00:19:30] about that. The best way to do that is to add a checkbox onto whatever your e-mail automation is just saying that you do understand about the I Can and the GDR rules, and another link where they can actually read your actual privacy policy that list out these different laws and things like that, or what it is you're actually doing with their information. It's just about transparency, and you have to be so careful because you can seriously be fined [00:20:00] if you are not following the rules.
Lakisha:
If you're not sure exactly how to do that, I would say definitely contact an attorney or somebody in the digital space, and they would be able to give you all that information. I actually had my privacy policy written up by a lawyer that is more into online digital work, and it's important that you do that. Just know the rules. Just be really upfront and clear with people about what you're going to do with their information. If you plan to re-target them on Facebook with ads, state that, let them know that, so that they know. [00:20:30] We all have a right to know what's being done with our information.
Stacy Jones:
Right, and all of that retargeting happens because of either e-mail addresses or IP addresses.
Lakisha:
Stacy Jones:
So there's lots of little things that are known about all of you listening, as well as us too, that we have no idea how deep it gets.
Lakisha:
Yeah, and it goes really deep. You'd be surprised. A lot of these artificial intelligent things that they have going on here, it's a lot bigger than we even know. It really is, it's a lot. I mean we only [00:21:00] have access to a little bit of it, but it really goes deeper than that. I mean, it's a great thing for us business owners to be able to have that information, but we still want to respect the people that we want to serve at the same time.
Stacy Jones:
Yeah. There's another little important thing to know about e-mail marketing, that at the bottom of your e-mails, and you know what I'm talking about, you have to have an unsubscribe button because if you don't, it's like you go batty, and then you start sending almost hate e-mails back to people because [00:21:30] you're like, "Unsubscribe me you horrible person." Except that's not maybe as nice as you say it. So, that unsubscribes super important to.
Lakisha:
Oh my goodness, yes. Put it where it can be seen. Anything that you're sending out, make it clear, right there in the link, right below. Some people even have it, I even coach people, put it in your signature, because if people no longer want to receive your e-mails, make it easy for them. The last thing that you want people to do [inaudible 00:21:58] as spam, or say that [00:22:00] you're just sending them e-mails without their permission. You don't want to get on a black list. You want to make sure that you're giving people a really easy way to unsubscribe. That was a great point.
Stacy Jones:
Yeah, and that black list that she's talking about, some corporations will actually add you, and you'll not ever be able to e-mail anyone else within their organization again. So, you will be ruled out. That doesn't affect you so much on your Yahoo, your AOLs, but if you are targeting B-to-B, you don't want to get on a black list because [00:22:30] no one ever, ever, ever, even if someones your client, going to get to see your e-mails unless their IT goes through some steps and hoops to get you back out of there.
Lakisha:
Exactly, and it's not a good place to be in, definitely, yeah.
Stacy Jones:
If you're curious if you're on a black list, you can actually Google it and there's a lot of different software out there that will ask you to put in your IP address, and that's how it measures on whether or not you are on that black list.
Lakisha:
Mm-hmm (affirmative), exactly, yeah. [inaudible 00:22:59].
Stacy Jones:
[00:23:00] Yeah. What else can you tell us about e-mail marketing?
Lakisha:
Just give it a try. E-mail marketing is not dead, it is so still living, and it is one of the biggest ways to convert your leads into paying customers. It's way cheaper than running a Facebook ad, I mean it's so much better. I get people telling me they get, I forget what this young lady called, she said, "I have marketing exhaustion," [00:23:30] or something like, "I'm just exhausted from being turned on all the time, doing Facebook Lives all the time, doing all this stuff." I'm like, "Are you building an e-mail list?" She's like, "No." I'm like, "Build an e-mail list because if you build an e-mail list, you're spending all that time online you're going to get exhausted because that's the only place that you're marketing. If you can be able to take your online marketing and turn it into an e-mail list, and your list doesn't have to be huge, that's another myth as well." You can have a small list, as long as it's targeted with the people that you serve.
Lakisha:
[00:24:00] People suffer … for problems that you can solve, your target audience, it can be a small list. You can do amazing things with a 2-300 person list. You don't have to have a huge list. The idea is to just start building your list and then marketing to those people on the list versus always having to be turned on all the time, doing live streams, and feeling like you can't take a break or a day, and there comes that marketing exhaustion. So definitely give e-mail marketing a try, yeah.
Stacy Jones:
That totally makes sense. If [00:24:30] our listeners want to get ahold of you, how can they do that? I also understand there is somewhere that you would like to direct them to so they can get something that's of a little value, or a lot of value.
Lakisha:
Yeah, definitely. You can check me out I'm online just about on every social media page at Lakisha Sarbah, and that's S-A-R-B-A-H, is the spelling of the last name, so all of my social media channels are pretty much the same. My website is lakishasarbah.com, and on there, right there on the home page, [00:25:00] if you scroll down a bit you will see that I have a guide that will teach you how to build your e-mail list. It's the ultimate list building guide, and it's going to walk you through everything that you need to know to build an e-mail list, filled with your ideal clients.
Stacy Jones:
That's awesome, and not that you are planning on doing this, but because I think it's so cool that you've done this, can you also share where someone could get your templates for Canva?
Lakisha:
Oh my goodness, yes. You can totally get my templates from Canva. [00:25:30] Right now, you have to join my Facebook group, so if you join my Facebook group online, it's called Canva DIY for entrepreneurs, it's a Canva DIY, do it yourself, entrepreneurs. It's pretty much one of the only groups on Canva that has the DIY in it, so you'll find it really easily. You come in and you join the group, and then you'll find the templates and everything there. They're also located on my website under my shop, by the way.
Stacy Jones:
Very cool. That's very helpful. Well, Lakisha, [00:26:00] I can not tell you how cool it was having you on today, it was awesome.
Lakisha:
It was awesome. This was so much fun, thank you.
Stacy Jones:
Yes, of course. All of our listeners, thank you so much for tuning in, listening to marketing mistakes and how to avoid them. I look forward to speaking with you on our next podcast.
Thank You For Tuning In! 
There are a lot of podcasts you could be tuning into today, but you chose Hollywood Branded, and we're grateful for that. If you enjoyed today's episode, please share it, you can see the handy social media buttons below and the left side of the page. 🙂
Also, kindly consider taking the 60-seconds it takes to leave an honest review and rating for the podcast on iTunes, they're extremely helpful when it comes to the ranking of the show.
Lastly, don't forget to subscribe to the podcast on iTunes, to get automatic updates every time a new episode goes live!