Ways To Connect:
Website: businessinsider.com
LinkedIn: ashley-rodriguez
Facebook: ashleyreports
Twitter: ashleyrreports
Hollywood Branded Refresher Episodes
Check out some of the past interviews below:
You can check out our playlist here
Hollywood Branded  Content Marketing Blog
The following content marketing blog below provide even more insights.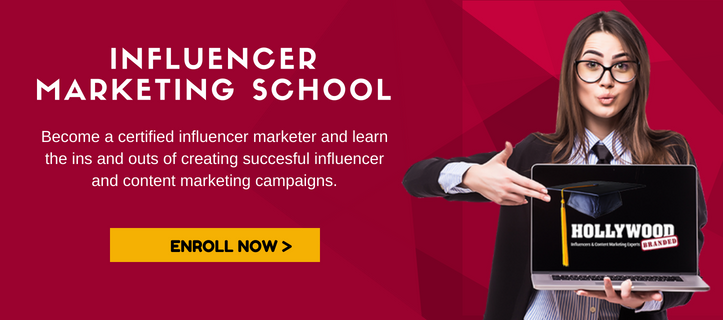 The Path To Becoming A Certified Influencer Marketer With Hollywood Branded
Get ready to learn a ton of how-to's and the tips and tricks of our trade, as you advance your influencer marketing game!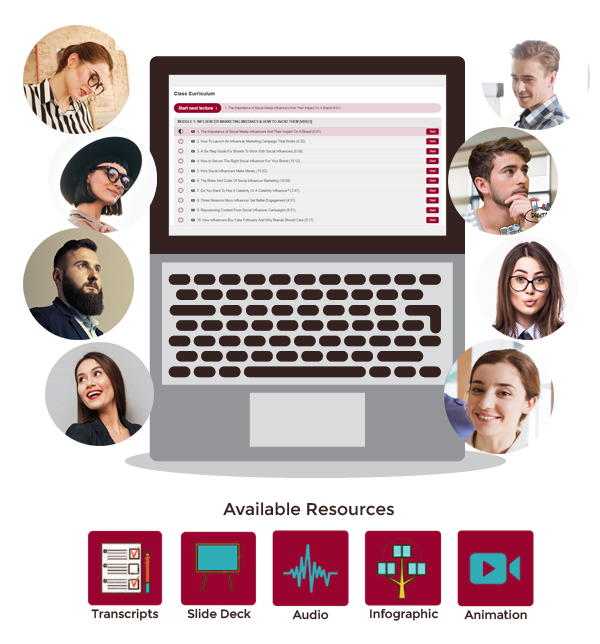 Full-Length Training Videos
Transcripts – Infographics
eBook Guides
Case Studies
Hollywood Branded Surveys
MP3 Downloads
Animated Videos
Additional Educational Material
Quizzes & Exams
Certifications In Influencer Marketing
We GUARANTEE that this class series will provide you with the foundation to make campaigns successful for your brand.
Transcripts:
Stacy Jones (00:01):
Welcome into Marketing Mistakes, and How to Avoid Them. I'm Stacy Jones, the founder of influencer marketing and branded content agency, Hollywood Branded. This podcast provides brand marketers a learning platform for top experts to share their insights and knowledge on topics which make a direct impact on your business, today. While it is impossible to be well versed on every topic and strategy that can improve bottom line results, my goal is to help you avoid making costly mistakes of time, energy or money, whether you are doing a DIY approach or hiring an expert to help. Let's begin today's discussion.
Announcer (00:31):
Welcome to Marketing Mistakes, and How to Avoid Them. Here is your host, Stacy Jones.
Stacy Jones (00:36):
Welcome to Marketing Mistakes and How to Avoid Them, I'm Stacy Jones. I'm so happy to be here with you all today, and I want to give a very warm welcome to our guest and someone I think is a phenomenal journalist, Ashley Rodriguez. Ashley is currently a senior reporter at Business Insider: Covering the Future of TV. She writes about streaming video companies like Netflix and Hulu that are changing the concept of TV, legacy TV companies like Disney and NBC universal, and the evolution of the TV bundle. Before Business Insider, Ashley covered media and marketing for both Quartz and Advertising Age. Ashley also teaches business journalism at the Newmark School of Journalism.
Stacy Jones (01:11):
Today, Ashley is going to share some of the trends she's seeing in the world of streaming video, which is one of the hottest topics for marketers right now. I'm also going to ask her to share insights on how to make you and your business more journalist friendly, and what she looks for when sourcing an expert and interviewing someone. We'll learn what works from Ashley's perspective, what should be avoided and how some people miss the mark. Ashley, welcome.
Ashley R. (01:34):
Thanks for having me, Stacey. Excited to be here.
Stacy Jones (01:36):
So, happy to have you here today. What I'd love to start off chatting about is, what got you to where you are today? What got you to decide to be a journalist and working through the ranks, and now at Business Insider, which by the way, I love that publication. It's phenomenal. There's a little plug for Business Insider.
Ashley R. (01:53):
Thank you so much. It's definitely been a bit of a journey for me. I started my career back when in the bookkeeping side of things, so I worked at a few ad [inaudible 00:02:02] agencies, and really focused on the numbers. And somewhere along the line, I started freelancing a little bit here on the side covering local businesses in Brooklyn, New York, where I was living at the time. And I just decided to take the plunge. I went to journalism school in 2013, around there, graduated class of 2014 at the Newmark school, studied business journalism. And from there, I went on to Advertising Age, which was my first real newsroom experience. I covered on retail and financial marketers there for a bit.
Ashley R. (02:38):
Around 2015, I made the jump over to Quartz, which was an amazing learning experience. I was GA for a while, just covering general assignment news all over the place. At the time, there was nobody who had been covering streaming video and media there, so I thought, well this is an excellent opportunity. So much change was happening in 2015, Netflix was growing massively and Disney was going through lots of upheaval. This was around the time where ESPN long thought to be immune to Quartz coming was finally starting to see losses in subscribers. So, it just seemed like a huge opportunity that I happened to jump into around the right time. And of course, right around the time I started covering that, suddenly everyone was a media company. Facebook launched Facebook watch, Twitter was getting into video, Snap was producing originals. So this space really exploded, and I had an opportunity to cover things all over the landscape.
Ashley R. (03:33):
About a year ago I heard that Business Insider was looking for somebody to write about what was what they wanted to be a new beat called The Future of Television. And I thought that was frankly, really the crux of a lot of the things that I had been writing over at Quartz. So it was an amazing opportunity for me, and I have loved it ever since. I've had a lot of runway to kind of define what that means for me, what future of TV coverage looks like. So here, as you've mentioned, it's been a lot of the streamers that are getting started in what they do. But also, how that changes the economics of working in television. How producers work with product placement and brand integration on how advertisers try to get into streaming services, because they can't go the traditional commercial route. So there's a lot of the business aspect that's kind of changing behind the scenes, but it's been fascinating for me to explore
Stacy Jones (04:26):
That is something, and that's how we actually met, because you reached it out to me in regards to a question about television. And in fact it was more so about a question about a little famous coffee cup and…
Ashley R. (04:39):
Yes.
Stacy Jones (04:40):
… Some content I call Game of Thrones.
Ashley R. (04:43):
Yes. Big moment, that Starbucks time coffee cup and Game of Thrones, and how all that came about.
Stacy Jones (04:49):
It was craziness. And I will say, to this day, Ashley, I owe you the biggest thanks. Because Ashley interviewed me, and then she also started off kind of a whole launch in regards to other outlets interviewing me. And Hollywood Branded ended up with over 4 billion media impressions and…
Ashley R. (05:14):
[crosstalk 00:05:14] I'm so happy to hear that. You've been a terrific contact for me, and someone who's really helped me navigate just this space. So, I love hearing that.
Stacy Jones (05:21):
Yeah, it was fantastic. We had over 995 media outlets pick up various versions of the story and run with it. Now…
Ashley R. (05:28):
That's incredible.
Stacy Jones (05:30):
… It was really a game changer as far as our image out in the media and press. It was awesome having everyone saying, "I just read about you." And while I do a lot of press, it's not to that level usually where everyone, like my mother's friends have read about me.
Ashley R. (05:48):
I will say that is the thing I noticed when I came over from to Business Insider having worked in trades in the past. My friends would read my articles and be sharing my on Facebook and I'm like, Oh this is nice. This is a nice change.
Stacy Jones (06:01):
Yep. Yep, and that's how that all works.
Ashley R. (06:03):
Yeah.
Stacy Jones (06:04):
So, what are some of the things that you are saying when… There are so many streaming video on demand platforms now, and we have Netflix, and Disney Plus, and Apple TV Plus, and Hulu, and Amazon and, and, and it keeps on going. So, what are you seeing as the future here? Is there ever going to be a moment when there's too much?
Ashley R. (06:33):
That's an amazing question, and one that I feel like I've been trying, like waiting for that ramp, that peak probably since about 2017. And we're still not quite there yet. It seems like every year we get a new rush of streaming services that hit the market. This year, really since Disney Plus launched in November has been like the push of on legacy media companies that are going over the top. Like hat's really the phase that we're in now, and we'll continue through. Whatever, ViacomCBS, this platform that they launch. When that comes, they haven't given us a date yet. So we've got Peacock from NBC hitting this year, we've got HBO Max from ATN&T hitting and we've got quite a few players.
Ashley R. (07:15):
I would say last year was probably the rise of AVOF, or as you know it's called in the industry lately fast services. So these are companies like Pluto, like Xumo and that had been rising up. And I think there's a little bit of an overlap that we're going to see what that this year with folks like Quibi, that are going to be hitting the market and they've got sort of a hybrid ad model. Peacock has a similar situation, so I don't think we're hitting a peak yet. I think this is really just that we're going to see all the linear players move online this year.
Ashley R. (07:50):
Next year, I'll be curious if we start to see a retooling of some of the models. Everyone kind of comes out the gate with what they think is going to be their best business model, be it an AVOD, an SVOD, or some sort of a hybrid component of that. After these services are on the market for a year or two, I think they're going to… We're going to start to see them retool some of them, and refine some of those models. We're going to see them push more onto the international stage. So I think maybe here in the US, hopefully this year will be like the last group of streaming services that hit the market. But then, I definitely think they're going to be scaling up for another few years to come.
Stacy Jones (08:30):
Do you think any of these streamers have an even chance of catching up with Netflix?
Ashley R. (08:36):
That's a great question. I think, and so, the critic conventional wisdom when I talk to analysts and people who study this space is that, we'll probably end up having one or two streaming services that are going to be your base streaming service. So that could be Netflix for you. That could be Amazon on video for you, whatever your consumption tends to be. And then you'll probably add on layers on top of that. If you're a family, maybe you add Disney Plus. If you're someone who's super into sports, maybe you add something like G-zOne, or ESPN plus to your lineup. Maybe you want a premium offering, something like HBO Max. So I think they're going to be a couple of layers, and the idea is that this will allow for a few big winners.
Ashley R. (09:24):
So, Netflix could be one. There could be two or three others that sort of fill that same space as Netflix, as being their general audience, and then a few niche add-ons, maybe five different ones that people will pick and choose as they go along. So all that is to say, I wonder what scale is going to look like for any of these players? Does it become catching up to Netflix, or does it become redefined and redefining what that experience looks like for you? Because we're going to have multiple opportunities for people to win in this space, I think.
Stacy Jones (10:00):
Yeah, I think a big differentiator, is you're looking at Netflix and you're looking at Apple TV Plus. And Apple TV Plus is only creating original content. It's not that they're planning on rerunning, and syndicating and airing other people's content. That's a very different model than what Netflix went out of the gate.
Ashley R. (10:18):
That's exactly right. So for something like Apple TV, you also open the door to them on aggregating lots of other platforms. So maybe they don't need a TV Plus, the subscription service to reach the scale of a Netflix. But perhaps if it does enough work in bringing in viewers so that they actually buy subscription services through Apple, then Apple as a whole could match Netflix as a video platform, if that makes sense.
Stacy Jones (10:47):
No, it does. What are… So Netflix, obviously a giant beast.
Ashley R. (10:52):
Yep.
Stacy Jones (10:53):
Who do you think is best position behind them? Like, what are the couple or a few that you think are really chomping at the bit that have the true opportunity?
Ashley R. (11:03):
I think Disney has been really smart so far out of the gate in how they approach it. Of course, everything is changing right now with the coronavirus outbreak, pausing productions. So that's going to push back a lot of the projects that were actually due to hit Disney Plus. So I'm going to be very interested to see, and how they kind of fill that gap. Yet with library programming, they brought Frozen Two to their streaming service this weekend to kind of give people something exciting and something new to watch. I think they're going to have to figure out how to fill that time, and they're not the only ones. HBO has had, and has a lot of things in production right now for HBO Max. So, I think that's going to be really interesting how brands respond to that.
Ashley R. (11:48):
I mean, HBO at a global scale is very well known. Even if don't know the HBO brand per se, because let's say they're in Europe and an HBO show airs on Sky, they know that programming. So I do think over time, HBO just has incredible content production on any incredible brands attached to them. So, I also think they could be in a pretty strong space. And I guess, I'm naming some of the brands that are most well known in legacy media. But I would also say I'm constantly amazed by the staying power of Amazon. I think it's a brand that, maybe here in the US doesn't get as much attention for the video service. But internationally, they're really strong and they remain one of the top buyers. So I think while they've been trying to find their content strategy for a while, they're not to be overlooked.
Stacy Jones (12:42):
Well, I think what's interesting with Amazon, and I watch a lot of content. It's crazy how much the television is on at all times, so that I can keep up with our business of what the hottest shows are for product placement with the clients.
Ashley R. (12:55):
I'm with you, and I say it's because I cover TV, but I was probably doing [inaudible 00:13:00] before.
Stacy Jones (13:01):
I've listened to this extreme. Well, I mean, I've been doing this ride over 23, 24 years, so I've watched a lot of content for ever. And I'm used to working in front of content and having it played, so I have it. But what's happening with some of these shows, like Amazon is an example. The content they're doing is really high quality. It is really good production quality, the stories are tight, they're solid. And even though Amazon doesn't put out as much content as Netflix by any means, what they put out is really well packaged together.
Ashley R. (13:35):
I completely agree. And they have a good breadth of library content as well that I think keeps people coming back, even though they don't see the same cadence of originals as they do on a Netflix. And originals aren't always as important to some people around the world. And also the idea of an original means something different in every country that you're in, so it's more than breadth of breath of your library in some cases than necessarily what the original is.
Stacy Jones (14:01):
Yeah. Well, and also it's hard, I think. Netflix has gotten itself in a position where they produce so much content, and they're the golden idol for everyone to work with. And with product placement, the first thing that brand marketers say is, "Oh, we want to get in a Netflix show." Even more than anything else, it's Netflix first. But there's a lot of Netflix shows that go into production that you don't really hear about, because they don't get marketed and they don't stand out. And they're there and they're getting eyeballs, but they're probably not getting nearly as many eyeballs as some of these other streamers.
Ashley R. (14:36):
Yeah, I absolutely agree. I was watching, and I feel like actually now might be a time for people to catch up on things that they're home a little bit more, so that could be an opportunity. But I was going through, I've like watched most of what I had in my Netflix queue at this point. So I was going through some older staff, and I realized how much stuff has come out recently that I just didn't process. Like, I'm Not Okay, which came from the producer of Stranger Things, and I think one of the producers of the End of the [inaudible 00:15:05] World. And I just started watching that last night. It's a fun show, but I didn't really see a ton of marketing for that show going into it. And it's something where if I didn't have some extra downtime last night and would like to scroll through, I probably wouldn't have noticed.
Stacy Jones (15:23):
Well, let's talk about that downtime. So all of us on a global level are about to be locked in our home, if we're not already. It looks like for the foreseeable weeks ahead. I think Nielsen came out with a study this week that said that they're seeing an increase of 60% of television, and streaming video on-demand viewing habits right now. And I'm assuming this is only going to increase as people go [inaudible 00:15:48] crazy. Or they have children and they're like, "Oh my God, what am I going to do?" Now, you're sitting in front of the television. So, what do you think is happening here?
Ashley R. (15:58):
Well, the initial convention is that this is great for Netflix. That's what people were thinking in the first couple of days when the stock market was sliding, Netflix is still doing all right. I think that's going to be true to an extent, people have more time to stream. But what's interesting is that the economics of streaming are not based on the amount of time that you spend on the platform. And last year somebody like Hulu, that's also making money off of advertising for the pure SVOD, the amount of time we spend is not really going to help the business one way or the other.
Ashley R. (16:30):
Now, it could mean less churn. You're less likely to cancel the service if you're spending more time watching it, which can be a great thing, especially with more competitors launching. But I don't know that it necessarily helps the underlying economics of the business, and of course a broader economic downturn would be good for no one. And that raises the question that people are going to be asking themselves like, do I really need this platform? Regardless of whether or not you're watching it. And when there's an economic downturn, you have to question whether or not you actually want to pay for this. So, I think that there are broader economic concerns at play here.
Ashley R. (17:08):
But what's very interesting to me has been like in the last week, at least here in the US, linear ratings haven't gone up at all. And that's partly because the sports cancellations, there was nothing airing on TV, live sports is a huge draw. But it goes to show that really any benefit is going to go to the streamers at this point.
Stacy Jones (17:28):
Yeah.
Ashley R. (17:28):
Now, the big question in my mind is what this means for the launches of Peacock and Quibi because they're first out of the gate. Quibi hits April 6th, in the US and Peacock hits on April 15th for Comcast customers. That's very soon. It's a challenging time in this economic climate to launch a platform. But at the same vein you know people are home, so this could be an opportunity. I'm curious how that's going to play out. Will it be a boon for them, or could it actually hurt them?
Stacy Jones (18:03):
Obviously, there's so many different directions that this could go. But I'm wondering if, since people are going to not have so much to spend their money on, I mean, the reality is you're not going out, you're not shopping, you're not going to movies, you're not going out to eat. You might be delivering and ordering in, but your dollars are not going as far. You also may not be getting dollars on the other side of that, that's the inverse of that. But what percentage is that uptake going to be on these streamers and on Netflix, on Amazon, where people actually say, "Okay, do you want to try this out?" I do want to start looking at this. Or will the streamers come forward, and even offer more complimentary trials for people and lock them in for a longer haul, hoping that they get kind of addicted to their content that they're sharing with them?
Ashley R. (18:49):
That's a great point. And we saw, I think it was last week, Quibi announced that they're going to do a 90-day on free trial for people who sign up early in June, and pre-order their app, which was very interesting to me. Had we been in a different moment, would they have gone for three months pre-trial? Maybe not, but that is a good opportunity for them to say let's bring you in for the long haul, and also show you that the content we're putting out is not just going to be one big rush of content and that we're done. We're going to have a steady cadence of a programming for you to look out for. So, I think that'll be an interesting dynamic.
Ashley R. (19:25):
On international though was what really interests me when we think about on the growth numbers because for Netflix, especially, this year is meant to be all about international growth. In some places around the world, Netflix is already considered to be rather expensive and a bit of a luxury. So when you are thinking about your next paycheck, even if you are not spending as much going out to eat or doing other things, it still becomes a concern. So, I'll be curious to see from Netflix's point of view how they end up experimenting with their pricing tiers during this time period. We've already seen them take some on cheaper, put out some cheaper alternatives in places like Malaysia and India to deal with this. And I would be very interested to see if they expand those beyond Asia, and to other parts of the world.
Stacy Jones (20:13):
I think, Quibi with their 90 day is smart, because it's a very different type of content consumption that we're going to be doing. It'll be short little [inaudible 00:20:23] pieces.
Ashley R. (20:25):
Very different. So Quibi, I'm sure your listeners are familiar. But if they're not, Quibi is meant to be programming that is told in bites, quick bites. This is why they're calling themselves Quibi, that are 10 minutes or less. So instead of taking what could be a 25-minute TV show, think about the space between the commercial breaks. That would be the entire length of the content. So it's going to be a bit of an adjustment for people, I think in terms of how they're viewing. If you're somebody who likes Snapchat originals, then you're probably pretty okay with that kind of a viewing cadence. But for other folks that it's going to be a new experience.
Ashley R. (21:11):
There also is not a TV app. And as far as I know, there will not be a TV app at launch. It will only be a mobile experience, and mobile is something that we typically probably use more on the go. Although, I have seen research from Nielsen that shows younger people will also use it in the households. So maybe that differs a little bit by age, but I wonder how that's going to factor into things. Because when we're home, we can put things on the TV, we can put them on the computer and we don't necessarily need to watch on our own.
Stacy Jones (21:43):
Right. And the whole magic of Quibi is you can be on the go, you can be standing in line at the grocery store, or you could be sitting on a bus, or in a commute situation somewhere. And we're not going to be that in the next couple of months.
Ashley R. (21:56):
Yes, exactly. We're going to have so much time to binge. So, I'd be curious to see whether or not 10 minutes of content it will be enough to hold people's attention.
Stacy Jones (22:05):
Right. And even HBO Max will be interesting because as you said earlier, I mean all of these productions were absolutely in the shooting process and everything's being dialed down. I mean, we're not talking about dozens of production stopping. We're talking about literally thousands of productions over the glow being impacted by this. And it's twofold, because it's not just the productions that are shooting now that had to immediately come to a halt and they're shooting everywhere. When they want to gear up again, a lot of their actors are going to actually be planning on shooting other content. So how do…
Ashley R. (22:40):
That's exactly right.
Stacy Jones (22:42):
… How do they work around those schedules and get the shoots going? And when you go into a production, you actually are building sets. You are creating atmospheres, where you're going out locations. There's a lot of costs involved, and these producers and the distributors are actually going to have to re-spend a lot of this money because it doesn't necessarily just go on a pause, especially if they have to wait several months, get back to a stage and another production comes in and shoots in between. So, it's a bit of a mess.
Ashley R. (23:12):
I think Brian Murphy is a great example of this because he had been shooting, I believe it was the prom, which was his first feature length film. Shooting that for Netflix, they put that production on pause with everything that's going on right now. But he's scheduled to wrap that fairly soon, and move on to another series that he's supposed to be shooting for FX still. So he's… That's, I think this is going to, and we're going to see this with lots of actors, with lots of creators. And as things come back online, there's going to be a lot more competition for people's time. So I'm sure behind the scenes lots of folks are frantically trying to figure out, how long do these hiatuses go on for? And then once they do, what are going to be the scheduling conflicts after that?
Ashley R. (23:55):
I'm very curious to see as well like Netflix has done great work, I think with changing the technology that goes into production. They spent a lot of time, and they've gotten entire teams that are devoted to making new tools for projections and things like that. I wonder with this downtime, who's going to think about how we can shoot productions more remotely? Are there things that we can do where we don't need to be face to face? Are there on new tools that we can put out there to at least keep the ball moving on certain elements of productions? So anyone who figures out, how can we get things going sooner, I think we'll have an advantage.
Stacy Jones (24:32):
Yeah. And for our agency, we're trying to look at this half glass full versus empty, where for once we're able to take a step back. And we're able to look at this production landscape, and we're really able to strategize for our client because the land of the production just goes. It gets [inaudible 00:24:49] it goes in pre-production, then it shoots, and then it goes all over again. And within a time period of two to three months, the film's done. And with a television series or a streamer, in fact the few months to six months. And you don't have a lot of time to actually get ahead, and make plans and get the attention of producers to have them say, oh, let me stop my whole creative plan and business plan here and think about what brands I'd like in my content. So I'm sure there's other industries like mine that are looking at this, okay, how can we can just pivot, and reexamined and come at this from a different angle? Just like as you're saying, what new technology could actually come up from this?
Ashley R. (25:30):
That's a great point. I hadn't thought about, what is the opportunity for folks who are putting together budgets, who are starting to plan for the coming year, and how they're going to get into their productions. This is an opportunity perhaps to get in touch with folks who maybe had been moving too quickly before.
Stacy Jones (25:45):
Yeah, so maybe. So one of the beats that you've covered quite a bit is product placement partnerships in movies movies and television, but really streamers. What is it that you're hearing from workers? Why is this such a hot topic? I know I can preach this all day long, and I do to you and many, many others. But from your viewpoint, what is this power of product? Why is it something that marketers are now paying so much attention to? And are they seeing results from it from what you're hearing?
Ashley R. (26:20):
Well, Stacy, you know better than I, that a lot of the big cultural moments right now are happening on streaming services, where there's not an opportunity for traditional advertisers to get involved. We just talked about how, where is the growth right now that's happening while people are staying at home? It's not nonlinear where there's commercials, it's on streaming services where in some cases there is not. So this really an opportunity for advertisers to just get in front of viewers in different ways than they have before. And I think it feels a little bit more authentic for some folks as well. If you can have somebody's favorite character holding a product, that's probably going to mean a lot more to that person than just seeing the same commercial that's not really personalized to your tastes or interests on play in between commercial breaks when maybe you're getting up and getting a drink of water, or doing whatever you're doing.
Ashley R. (27:13):
So it can be a lot more impactful and it can be a lot more noticeable on for, I think, brands, who are scrambling to figure out, where do I put my dollars? How can I make most impact if I want to reach consumers?
Stacy Jones (27:28):
And are you hearing from the world of marketers, that they see actual return in value from this? Or is it more so the conversations you're having are broader?
Ashley R. (27:43):
Honestly, every time I talk to brand I ask them, how are you measuring this? And they tell me that it's a difficult… It's a challenge right now. And you and I have talked about how earned media can be a good way to actually measure impact. But everyone's just trying to find their best guess of how to measure if something is working, because the company is themselves aren't offering a ton of data. And I would be curious to see if that will change as the land scape gets more competitive, and we have some of these linear pliers who are very used to working with advertisers on a daily basis get into the game. And when you have somebody like a Disney, on obviously with Disney Plus, no traditional commercials. When you have somebody like a Disney getting into product placement, are there more metrics that they'll be willing to share knowing that they have this amazing ad-sales team, and kind of the universe of dealing with advertisers that they can draw on? And we'll see.
Ashley R. (28:44):
I will say that I have not directly heard from any advertisers or marketers. I'm saying that these companies are willing to share more data. It's just something, I'm curious if it will develop over time.
Stacy Jones (28:56):
Yeah, I think everyone's waiting. I'm beginning to ask so often, it's like, Oh, well, Netflix is going to start monetize thing product placement, they're going to be able to do [inaudible 00:29:03] their content with product placement from brands. And the thing is, they're not. That's not a direction they're going. It's not a direction that anyone's going. We see people, productions using dollars to plus up their productions, to make their story better, to make the content actually more meaningful. We know of different producers who take the dollars and put it into music licensing… I can't even talk… Music licensing, so that the music we're watching is better because they didn't have the budget to do it before. Or they take it in and they can do different special effects, they can hire a different crew. They can do different things versus they're like, woohoo, we got money. Because that's not really how it works either, and there's not that much money
Ashley R. (29:46):
And for some platforms, it really just allows them to make original content. Crackle is a great example. That's an ad supported service that's free. And their model, which really stems from their parent company in Chicken Soup for the Soul really comes down to trying to make the production as profitable as possible beforehand, because otherwise they just wouldn't have the money to go out there and make originals. And so they try to bring in producing partners, they try to bring in brand integrations, where they can simply to just help pay for what they want to do.
Stacy Jones (30:18):
And Crackle's interesting, because it was around before Chicken Soup bought it. And so it's Sony owned, and they created something that was really cool because they were doing advertorial pods in between their programming. But they were utilizing their cast from the content to create these little bite-sized advertisements, really that you are doing. And Hulu does it as well. It's a crossover, and that to me is a really smart way of working. And they're still going to continue doing this model. We're still seeing it, where they're kind of making bumpers going in and out. And as a brand, you can do an integration in the content. But then you can also be pieced in with a little bit more own, owned content, and a little bit more marketing conversations around it of going in and out of the show. So that's something that's unique.
Ashley R. (31:13):
Yeah. Hulu, I think has started, as you pointed out, started learning from that. Or just incorporating those kinds of elements as well because they've, I think this was their first year where they started selling on product placement across various shows. So you can say, I want to be an all originals reaching this kind of an audience. And you can buy a package that includes placements, but as well as ads in and around the content. They've got their pause ads, they've got lots of different ways to incorporate brands. And this is something that NBC Universal looks like it's trying to do with Peacock as well. If you saw on their announcement [inaudible 00:31:49] was talking about all this stuff, and the different ways that they're going to try to allow brands to work as much as they can within the content and have some flexibility, because they are really seeing it as an opportunity to kind of break the mold. We know how things have been done, but do we necessarily need to do them the same way when we have a new streaming service?
Stacy Jones (32:09):
Awesome. Well, spinning this on a completely different topic, just for a few minutes. What I'd love to do, you teach journalism and you interview a lot of people. What is it you look for? So for our listeners who are at various companies, at different levels, or entrepreneurs or at agencies, what should they be doing to make themselves stand out and get your notice? How do they get your attention?
Ashley R. (32:39):
That's a great question. So for me at Business Insider, a lot of what we think about, we know that our readers want to learn from us. They're entrepreneurs themselves, they're people within the industry. So every time I hear about a new campaign or a new project that somebody is working on, I ask myself, what can our readers learn from this that they haven't seen before? Sometimes that's just somebody who's willing to actually get into the weeds and break down the economics of things, how much are they making from on… And I'm just, this is a total example here… But if I'm a video service that's programming for different, a VOD platforms, or different on ad supported video platforms, how much am I making from this platform? How can I best position myself for Pluto versus Xumo, et cetera. Like, someone who's really willing to get in the weeds on those dynamics are things that I look for.
Ashley R. (33:34):
Apart from just sort of opening up, anyone who has a really interesting story, I would say as an executive. Let's say you came from a totally different industry, and then you found yourself in streaming and you found a way to really revamp that industry from your previous learnings. That's really interesting to me. That somebody who's gone through a bit of a career journey.
Ashley R. (34:00):
So those are a few examples of things that I typically look for, and definitely something unique. Anything that's a sign of a bigger trend. So one trend we've been following closely at Business Insider has been the rise of direct to consumer brands and how they're going to market. So something like that, that it's one company that can be used as a bigger case study is another thing.
Ashley R. (34:25):
So yeah, I'd say those are probably the big three. Anyone who's willing to get in the weeds on the economics and really make a practical guide for our readers on how they should approach something. Someone who is part of a bigger trend, doing something really interesting or new. Or just someone who has a really cool career journey.
Stacy Jones (34:43):
Awesome. Well Ashley, thank you so much for being here with us today. It was a really great conversation. I enjoyed it, and I'm sure our listeners did too.
Ashley R. (34:54):
Thank you so much for having me, Stacy.
Stacy Jones (34:55):
Of course. And so how can our listeners learn more about you? You are a prolific writer. You write with business insider. You also have a lot published through Business Insider prime, that is, again, I'm going to just extol this, it has become my new favorite platform to learn from. It really has. It's the stories go a little bit deeper, they're a little edgier. There's really good kind of investigative reporting that goes in to most of the stories that I've seen on there, in fact whether yours or someone else's. But where can people find you and how can they find you?
Ashley R. (35:33):
Yeah, thank you. So most of my coverage is going to be on insider.com, or on Business Insider Prime, which we think about a little bit as a trade version of our regular business insider site. So these are going to be stories that are industry focused. They're going to go deeper into companies. They're going to have insider perspectives, investigations, as you say. They might be case studies to show what somebody has learned about a particular topic, so that's where the majority of my coverage can be found. I'm also very active on Twitter on Ashleyrreports. And on LinkedIn, sharing my stories and post, so you can find me there as well.
Stacy Jones (36:14):
Perfect. We'll actually, again, thank you so much for joining us today. And to all of our listeners, thank you for tuning into Marketing Mistakes, and How to Avoid Them. I look forward to chatting with you on our next podcast.
Thank You For Tuning In! 
There are a lot of podcasts you could be tuning into today, but you chose Hollywood Branded, and we're grateful for that. If you enjoyed today's episode, please share it, you can see the handy social media buttons below and the left side of the page. 🙂
Also, kindly consider taking the 60-seconds it takes to leave an honest review and rating for the podcast on iTunes, they're extremely helpful when it comes to the ranking of the show.
Lastly, don't forget to subscribe to the podcast on iTunes, to get automatic updates every time a new episode goes live!