In this episode, Stacy sits down with Vice President of Sales and Account Management at Critical Mention, Zack Jenkins. The two discuss the benefits of exposure and the ways in which you can maximize your PR.
Ways To Connect:
Website: criticalmention.com
Hollywood Branded Refresher Episodes
Check out some of the past interviews below:
You can check out our playlist here
Hollywood Branded  Content Marketing Blog
The following content marketing blog below provide even more insights.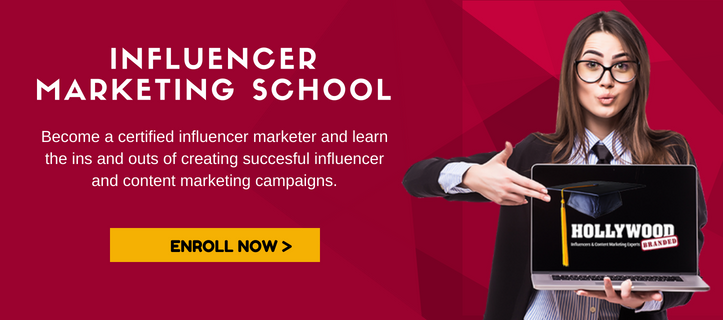 The Path To Becoming A Certified Influencer Marketer With Hollywood Branded
Get ready to learn a ton of how-to's and the tips and tricks of our trade, as you advance your influencer marketing game!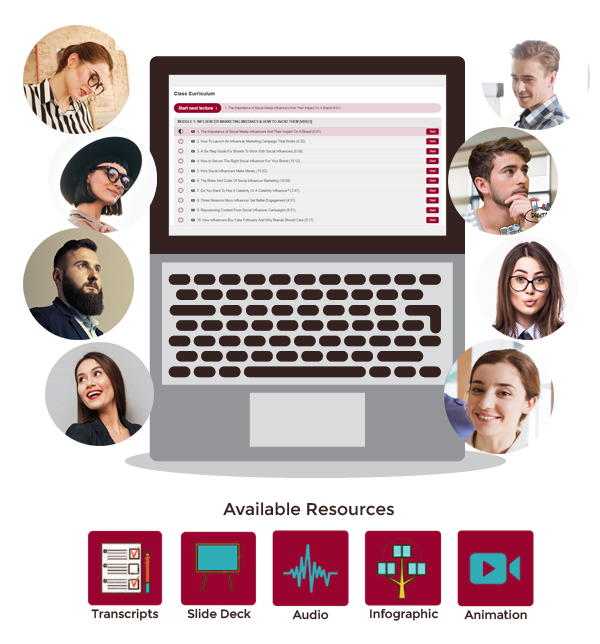 Full-Length Training Videos
Transcripts – Infographics
eBook Guides
Case Studies
Hollywood Branded Surveys
MP3 Downloads
Animated Videos
Additional Educational Material
Quizzes & Exams
Certifications In Influencer Marketing
We GUARANTEE that this class series will provide you with the foundation to make campaigns successful for your brand.
Transcripts:
Stacy Jones: 00:01
Welcome to Marketing Mistakes, and How to Avoid Them. I'm Stacy Jones, the Founder of influencer marketing and branded content agency, Hollywood Branded. This podcast provides brand marketers a learning platform for topics for us to share their insights and knowledge on topics which make a direct impact on your business today. While it is impossible to be well versed on every topic and strategy that can improve bottom line results, my goal is to help you avoid making costly mistakes of time, energy, or money. Whether you're doing a DIY approach, or hiring an expert to help. Let's begin today's discussion.Speaker 2: 00:31
Welcome to Marketing Mistakes, and How to Avoid Them. Here's your host, Stacy Jones.Stacy Jones: 00:36
Welcome to Marketing Mistakes and How to Avoid Them. I'm Stacy Jones. I'm so happy to be here with you all today, and I want to give a very warm welcome to Zach Jenkins, Vice President of Sales and Account Management at the media monitoring service, Critical Mention. Critical Mention is the worlds leading aggregator of realtime television and radio content. Every day, Critical Mention collects and indexes online news articles, social media posts, and broadcast programming so that communications and public relations professionals at corporations, nonprofits, and marketing agencies can stay on top of their media coverage.As part of his job, Zach shapes the organizations sales and go-to marketing strategy, as well as negotiates partner agreements. Before joining Critical Mention, Zach worked as a Private Wealth Manager at Allen Partners, and he graduated cum laude from Boston University, and also attended Copenhagen Business School. The reason why I asked Zach to come on our podcast today, is to dive in deeper about the many reasons why brands and agencies can truly benefit from having media monitoring services, as well as an active PR program. Our agency really benefited, and we'll talk a little bit more about this in this podcast as well.We're going to learn today how you can better create PR opportunities for your business, what could possibly be avoided, and how some companies are missing the mark. Zach, welcome.
Zach Jenkins: 01:50
Thank you Stacy, it's great to be with you.
Stacy Jones: 01:52
Well, super happy to have you here. I know that you have quite the experience over at Critical Mention, I'd love to give you a chance to give all of our listeners a little bit more information on your background, and what you do.
Zach Jenkins: 02:06
Yeah, I'd love to. I have actually been with Critical Mention for the last eight years. I started, was actually my second job out of college. I was briefly in the, a wannabe Wall Street person temporarily. But, I landed at Critical Mention in direct sales back in 2011.
Stacy Jones: 02:26
Mm-hmm (affirmative).
Zach Jenkins: 02:30
Back then, Critical Mention was just a broadcast monitoring service, and the media monitoring landscape in general was sort of dramatically different. But, I've been in direct sales working directly with the wonderful PR and communications people really ever since. From companies and government agencies of all sizes, I work with directly in terms of bringing them on into Critical Mention as a solution for their media monitoring needs. Then, about almost a year ago now back … I moved, well I guess four years ago I moved up to Sales Director, which was still direct sales, but just more involved, and larger accounts, and a little bit more into the strategy, and sort of product side of it.
Then, back in November of last year, I moved up into the Vice President, more sort of a management role. And, set aside my direct sales, which is something I still actually miss. There's nothing better than interacting directly with clients, and I still try and do that as much as I possibly can. But, it's now a little bit more managerial, and strategy, and just sort of the overall where Critical Mention is heading. Yeah, it's been a great ride, and yeah, there's always something exciting happening here. I've been on my toes pretty much the whole time.
Stacy Jones: 03:52
That's awesome. Well I know, I'm very familiar with your service because our agency uses it, and we have for the last couple of years. But, can you give our listeners a little bit more insight into why does a software like Critical Mention exist? What solutions does it provide, and how does it help companies?
Zach Jenkins: 04:09
No, absolutely. I think in general, I always like to think of Critical Mention and what we're doing as just a solution based sale, where we're really there to help either a PR agency better serve their direct clients, or if it's a direct Corp. Com. or PR person directly, their sort of internal constituency, or the corporation itself. With the ever … Primarily, obviously a huge part of PR, and messaging, and awareness is knowing what's being said about your company, so there's a huge responsibility for PR people to just know exactly what sort of the news is. And, by aggregating television, and radio, and social, and online, and licensed print, anything like that in one place. We try and give PR professionals just a portal to be able to access sort of everything in one place, so to be in the know.
Then, the other huge portion of it is obviously internal reporting. So whether it's a daily newsletter, whether it's some type of report around an event that you did, or a campaign, the thoughts on the agency front. We find that PR people are spending a ton of time either looking for coverage, and finding a way to share that internally. So, with the reporting tool, and being able to not only identify that this coverage was great, but to have impression numbers, and reach, and some type of ROI metric is huge in that, because getting media coverage is so difficult. And so, when it finally does come in, especially when it's positive, that's something you really want to be able to highlight. We try and give PR people a chance to really know what's going on, and then when things are happening, be able to communicate that internally in a meaningful way.
Stacy Jones: 06:01
Yep. We use it, as I mentioned, for our agency. And, we use it for our clients, but we also use it for our agency, for our marketing efforts. What I love about it is if I do an interview with a reporter, and they post it. Or, it's a television interview, a little different. But if it's print or digital, it goes up. I often times know that it's live before that reporter has had time to actually sit down, and email me a link, and thank me.
What that actually allows is for me to look at the article, and if there's an issue with it before it's getting picked up and shared out by other outlets, there's some sort of miscomment, or a link that's wrong. I'm often able to go in and ask that reporter to make the tweak right away as soon as it's live, versus waiting four hours, six hours, or a day before they think to send it to me. If they even think to send it to me. It's a really, really cool way to get ahead of any mistakes that your team has strived so hard to get exposure for your company, and make a fix too.
Zach Jenkins: 07:07
No, absolutely. That's the primary design behind it, and I think one of the things that you mentioned, and most clients really appreciate is the real time nature of the coverage. TV, online, social, and print are all indexed within one or two minutes, so to … with PR especially, it's always what's around, what the unexpected, what sort of might happen. And, to be able to get an email five or 10 minutes before it goes on Google News, or before the CEO or the client might see it. I mean, that's when you can really make your name in terms of staying on top of it, and being able to craft a response in time to before … especially in the last four or five years especially, I've noticed news just, it gets recycled, and republished so many different places that if it's 10 minutes later and they're republishing the first post, it can really spread outside your control pretty quickly.
Stacy Jones: 08:10
Yeah, if there's a mistake in it, it's too late to fix it after that point. That real time alert system, it's a nice save your butt opportunity here and there too.
Zach Jenkins: 08:21
Oh, absolutely.
Stacy Jones: 08:22
Yeah. Then, with your TV monitoring service, we subscribe to it. Because, we're a product placement agency at our heart, as well as celebrity endorsement partnerships, and the like. But, when we are doing a partnership with a talk show, or we have even verbal mentions that occur in scripted content. You all are really the only platform out there that is providing them really fast, cool TV alerts, combined in a bundle of being able to do print monitoring as well, to my knowledge.
Zach Jenkins: 08:55
No, absolutely. And, broadcast is certainly one of our strengths, and I think always will be just because as I mentioned, way back when I originally started that was really our core competency. But, we launched online news monitoring in 2012, so my second year there. And, had grown with partnerships with LexisNexis, and things like that to bring in print. I think one of the real benefits of Critical Mention now is that you can see sort of everything in one place.
Stacy Jones: 09:27
Yeah.
Zach Jenkins: 09:27
And with, especially the best content, or some of the most valuable is television, and television often times will drive the other mediums. So, social media will be talking about The Today Show interview that you placed on television, so to sort of see in the lifecycle of the story I think is really meaningful. But yeah, in terms of broadcast what makes Critical Mention different is broadcast is a boots on the ground type of an operation from a technical standpoint.
Stacy Jones: 09:57
Mm-hmm (affirmative).
Zach Jenkins: 09:57
So to capture television in New York, and in Kansas, and in California, there is a Critical Mention Data Center somewhere with our boxes that's tracking the television locally. Then, that goes all back up to the Cloud based platform, and because you can access sort of all that stuff in one place, that's where the speed really comes in. Because, we're ingesting it ourselves on our own hardware, actually on site. That's what makes the broadcast function so nicely.
Stacy Jones: 10:29
Right, and if you actually have someone on your team who's being featured in that news cast, you're able to grab that clip right away as well, without having to wait for, again, the editor, or the producer to send you a segment, if they're going to be so kind to do so.
Zach Jenkins: 10:44
Exactly. And, the same way that online news is syndicated, and social media is as well. Your product placement may run on the NBC Local in California, but maybe that program runs again three or four more times, maybe it's picked up in one of their syndication blocks that airs in other local markets as well. I mean, that stuff, even the journalist themselves might not know.
Stacy Jones: 10:44
Yep.
Zach Jenkins: 11:12
And, to be able to count that, to be able to recognize all that as impact is, that's where it becomes really meaningful.
Stacy Jones: 11:19
Yeah. We've actually experienced that ourselves when we had a little bit of a heyday with media, back, oh, in April when Game of Thrones was out. Thanks to Critical Mention I had no idea how much exposure our agency was actually getting from an interview, until I logged in later that day to see that a Market Watch article had gotten that pickup that you mentioned a moment ago, and gone a little viral. Then, a few other articles we did as well, where we actually quoted Critical Mention, and the PR value that Game of Thrones was getting, and Starbucks was getting from it. Which, also went viral from Business Insider, and from Market Watch again, and from CNN, and Money. Where, there were billions of hits around the world of impressions, and exposures, and media value in the multiples of millions of dollars.
We would have had no idea about that, and the exposure that we were getting in Spain, and the exposure we were getting in Russia, and China, and South America, and of course the United States, if it hadn't been for that reporting that we were getting from Critical Mention.
Zach Jenkins: 12:35
No, we've never felt more famous. That was, I mean I think it was sort of the perfect storm in that Game of Thrones was so big at the time, and it was just such an unbelievable mistake. Then yeah, I think that's sort of the perfect example of what can happen when you get picked up one large outlet, and then that gets redistributed, and then someone else quotes that somewhere else. It's just amazing at how quickly this stuff can spread.
Stacy Jones: 13:04
Yeah, and for all of our listeners. If you haven't heard me talking about this before, I actually used Critical Mention to come up with that evaluation, and I needed the safety net of being able to not be like, "I made up these numbers." Right? I didn't want to have media outlets saying, "Oh, sure Stacy Jones at Hollywood Branded. She's just making up these values of impressions." I said, "Well, according to Critical Mention," and they all used the, "According to critical mention," feedback that I'd given, along with the quotes that were in headlines all over the place. That's how both Critical Mention and Hollywood Branded won from the whole Game of Thrones and Starbucks non Starbucks cup [inaudible 00:13:46] product placement.
Zach Jenkins: 13:49
Yeah, no. That was either a stroke of genius by Starbucks, or just one of those stroke of bad luck I guess, for some of the producers. But yeah, you would think … I think I saw, read afterwards that 30 or 40 people at a minimum have to view these things, so that's a lot of mistakes to be made. But yeah, I'm glad that somebody could benefit from it at least.
Stacy Jones: 14:15
Yep, and the cup was actually from a Belfast company in Ireland called, Paper Cup. Literally, Paper Cup. That's it, and they did not get that much media value out of it. Starbucks definitely won.
Zach Jenkins: 14:15
It shows you the value of branding.
Stacy Jones: 14:28
It does. But, what was really cool as a media interviewee, is when I was having to actually talk to the reporters. Being able to have at my fingertips, and I was running numbers for a solid week and a half, and crunching, and updating outlets. But, being able to have software that made what I was saying more relevant to the media, that was giving them a tool as well. Because, your media outlets, they're not necessarily subscribed to different PR software themselves, quite frankly. The reporters don't have access to endless tools, so they really count on other people a lot of times, to help them tell stories. By my being able to help them tell the story of the growth, of the exposure, the virality of what was happening in the press and the news. It just allowed me to get more exposure on a daily basis. That was a really, really cool thing.
And, something I learned that anyone, any business, any agency. You can be running metrics, and being able to report with that, and letting people know what's going on in the marketplace, and getting some substance behind just your obvious knowledge that you have from a third party, and it makes you more credible.
Zach Jenkins: 15:49
No, absolutely. I'm so glad you mentioned that. I used to always say on my demos way back when, that we're just trying to help you tell the PR story.
Stacy Jones: 15:58
Yep.
Zach Jenkins: 15:59
You know? And, content is obviously extremely important, but to be able to bring metrics to a meeting where finance, and marketing, and all the other departments have all these tangible numbers for management, I think really sort of raises the level of credibility for PR. It's not just great content, which is certainly valuable by itself. But, it's also just that additional layer that you can sort of bring to the table.
Stacy Jones: 16:25
Yeah, and when we do projects, like we have Pilot Pen is one of our clients, and we've partnered them on, ongoing years with Project Runway, which was first on Lifetime, now it's on Bravo. Part of our reporting to the client to let them know about the success of the campaign, it's not just what they have seen on screen that we've negotiated. But, also what's the social chatter look like around that, and what's the PR? What's the pickup by media outlets, talking about their partnership? And so, all of that comes in to be able to allow us to provide them with metrics that they can then take back internally, report up the chain, so that they can get thumbs up. And, our agency wins because they will continue to allocate funding to a project because they see that it's worthwhile.
Zach Jenkins: 17:11
No, absolutely. This applies to campaigns, and events with sponsors, where you can not only tell a sponsor, "Hey, you gave us $25,000 for this cleanup project downtown." But, "Here's this great, where the local news came, and here's a group couple write ups." Not only that but also, "Your $25,000 generated $150,000 worth of publicity for your organization." So to be able to sort of, again, sort of complete that circle and tell the whole story, I think is where it really becomes powerful and helpful.
Stacy Jones: 17:48
Yeah. And, on the topic of metrics, right? You just said 150,000 people. Y'all are not coming up with those numbers. It's not that you are using those. That's from a third party for you as well, where the outlets are providing, or another source is providing you with those impressions, right?
Zach Jenkins: 18:06
Yeah, absolutely. It depends on the media type. Each sort of area has its own, typically vendor or system for measurement. So, television and radio all come from Nelson, of course. In terms of audience. Then, there's a service called Squad, which gets publicity values, which is essentially … if it's the NBC local affiliate at six o'clock, and it's the six o'clock news, what's the cost of a minute of airtime if I were to buy the ads on that station? What's that value? And again, you didn't pay, you didn't buy that ad space, you earned it with your story. We're going to give you that value of if you had bought it.
That's sort of how the most of the metrics are. When it comes to online news and print, circulation is a big part of it, so how many people is this outlet actually reaching. And, using companies like Comscore, and LexisNexis, and a few others, where they're primarily … it's driven from, so how many unique visitors does this site get per month, and then how much space did this article, or story take. Then, there's also some additional variables like were there images included in this, was your company mentioned just once, or was it mentioned throughout, is it mentioned in the title? All those things go into the values to again, it's a bit of an art and a science. I mean, it still is PR, it's not perfect. But, I think it really does a good job of [inaudible 00:19:48], helping at least measure what exactly what this messaging was, and that exposure.
And, overtime, these are really big numbers. And for agencies, and internal PR departments to say, "Hey, we were staffed with this many people, and given this budget for these events." To show that ROI is really valuable.
Stacy Jones: 20:13
Yeah, 100%. Plus, I mean there's a massive cost savings that you guys are offering, because now your agency, or your brand. You're not having to subscribe to all of these other sources to get that information, because it's bundled with Critical Mention.
Zach Jenkins: 20:26
Exactly, that certainly is the idea for sure is that, yep. You don't pay six different vendors to give you six different numbers. There's a lot to get lost in the shuffle there. To have that all in one report, where everything is automatically aggregated for you, we certainly try and make things as easy as possible every step of the way. That is definitely one of the overall themes of Critical Mention, is, yeah. We realize how busy, and complicated the PR persons day is. So, to spend 10 minutes in Critical Mention instead of a couple of hours doing it by yourself, or maybe 45 minutes in another platform. I think that's really where Critical Mention is valuable.
Stacy Jones: 21:09
Have there been any creative ways, besides my inadvertent usage of Critical Mention to get y'all tons of media and exposure. But, have you seen how other people have leveraged Critical Mention in some unique ways at all, that come to mind?
Zach Jenkins: 21:26
There's, a lot of companies have found out about news unexpectedly-
Stacy Jones: 21:31
Okay.
Zach Jenkins: 21:34
… Through Critical Mention. If there's an incident at a plant or something like that, where the local news is often times the first place to pick that up, and so local TV can sort of be a little bit unusual in terms of breaking news that way, and Critical Mention can certainly be of help there. [crosstalk 00:21:55].
Stacy Jones: 21:55
So, crisis control? That comes into crisis control?
Zach Jenkins: 21:57
Exactly. You never know where that … and, especially now that we have real time Twitter alerts, I mean a lot of this stuff again, is something that most clients probably wouldn't want shared. But, to get a real time Twitter alert that's filtered for only people with more than 5,000 followers, you can sort of start to get ahead of a lot of this stuff. I think people find all kinds of ways to use real time to sort of get ahead of the story.
Stacy Jones: 22:27
I would just say also, there's a lot of usage by people for competition. So, if you wanted to measure what your competition's doing, and how much exposure and PR they're getting compared to you, so that you can come up with your own marketing strategy to kind of beat that down a bit.
Zach Jenkins: 22:43
No, that's a huge part of it. I think when we run sort of the internal numbers on how people use our analytics, the share of voice is by far the most exported chart in the platform. That's where if I'm with McDonald's and I also want to track Burger King, and Wendy's, and Taco Bell, you can set all those up as searches in your account. Then, look by medium what the share of voice is weighted for sentiment, or weighted for audience. I think competitive tracking, especially for our agency clients, is a huge part of it. Where, if it's campaigns or things like that. Again, back to sort of the messaging of telling the PR story. If you're going to tell your client that you're going to get a larger percentage of these conversations around fast food, or healthcare, or whatever vertical that you're working in. To be able to show that, when this campaign started in January, your share of voice in these 50 key outlets that we've targeted and identified for all these competitors, was 20%. Now, it's up to 28%.
Again, that's another place where it's not only like great media content, but to be able to provide a metric to that, and show the client or your internal constituent what that means. That's exactly what Critical Mention was designed for.
Stacy Jones: 24:08
Yeah, and that's perfect for shareholders, or investment meetings, as well as managing up again.
Zach Jenkins: 24:14
Yeah, absolutely.
Stacy Jones: 24:16
Yeah. Any other case usages that you can think of, of how people have leveraged Critical Mention in ways that have benefited their companies?
Zach Jenkins: 24:26
Yeah, I think sponsorship opportunities is a huge one, especially for nonprofits. A ton of local news around food banks … It's funny, we work with I think half, or 52 or 53 out of the Fortune 100. But, we also have hundreds of nonprofits, and the Midwest Food Bank of Tennessee, and the Girl Scouts, Regional Girl Scout Offices, and things like that. All shapes and sizes of companies can fit into Critical Mention somehow, and I think when these places are involved in the local community, and a lot of the news is going to be local. For them to be able to create these sponsorship reports that I mentioned around all the events that they do. We find that, that can really help them gain awareness. But, then when they go to that meeting next year, when they're asking someone to put down a subscription for the food drive, or a promotion for X, Y, or Z. They can say, "Here's the kind of media coverage that you can expect that we got from last year, and here's what it was actually worth to last years sponsors."
I think with charities, and nonprofits, and things like that, to again, to be able to have something a little bit more tangible outside their really great mission again, just brings credibility for them. And, has really helped a lot of our nonprofit clients expand their sponsorship opportunities.
Stacy Jones: 25:54
Yeah, and with your reporting materials, what I love about it is there's graphics, there's pictures, there's maps. I happen to love the national, and the international map. They're my favorite ones to show where- [crosstalk 00:26:06].
Zach Jenkins: 26:05
Everybody loves the heat maps, I'm sure. Again, I think around the … For a lot of organizations, if it's a school in Indiana and they're really, their big project is to get students from these neighboring states, or if it's … a lot of these campaigns are geographic in nature, and where news is happening is extremely important as well. And, everybody loves a good picture and video of course, so to sort of again, here's 500 hits, and not every person you send that report to is necessarily going to read it. But, they can say that, "Hey, of these, 60% were from California, this percent were positive or negative. Here's sort of some of the highlights." Yeah, I think the … again, because we're picking this stuff up in the places that it is coming from, we can sort of show exactly where news is coming and going, and that's obviously really important.
Stacy Jones: 27:05
… Yeah. Another thing I like about your reports is when you generate a report, when you create it the first time, you get a link that's share-able. And so, you can give it to your clients to have, and then you can keep that link. It's not like every week you have to send them a new updated link. They have an active link, and you're just updating the information that is actually linked to that. It makes it really easy and streamlined, for clients to be able to always dash in, and take a look, and see the pretty reports that you've pulled together. Without having to be like, "Okay, send me the link again, send me the link again, send me the link again." Which, otherwise happens, I know [crosstalk 00:27:42].
Zach Jenkins: 27:42
No, for sure. The dynamic nature of … I mean it's great for that, and it's also great for those times when the client wants … you typically send your reports to your clients at 10:00 AM, and then of course at 10:02 a new story comes in that you didn't add. Rather than resending them the link, you just sneak that story right into the top, and they don't even know the difference.
Stacy Jones: 28:03
That-
Zach Jenkins: 28:03
Or, if there's a typo, or if you forgot to put in your executive summary, or whatever the case may be. Yeah, it's really great that you don't have to, you can make those mistakes, and we're the only ones that will know.
Stacy Jones: 28:16
… Yeah, it's really handy actually, because that happens frequently.
Zach Jenkins: 28:21
Oh yeah.
Stacy Jones: 28:21
With those last minute things that come in.
Zach Jenkins: 28:24
For sure.
Stacy Jones: 28:25
Now, social media is a new area for Critical Mention, right?
Zach Jenkins: 28:29
Yeah. We launched Twitter back in … Again, we've sort of evolved as media has as well. When I started, and I'm making myself seem extremely old even though I'm only 33. There wasn't a ton, social media was sort of … I mean it was certainly around, but not nearly as mainstream and news driven as it is now. We launched Twitter back in 2015, and have full unrestricted access to the Twitter Firehose as they call it, so you can do anything you want there.
Other social media has gotten more complicated with all the privacy stuff around Facebook, and some of the other players. We are one of the few companies that's on the Facebook KPI as well, so Facebook and you … with Facebook you actually login to Critical Mention through with your Facebook account-
Stacy Jones: 28:29
Mm-hmm (affirmative).
Zach Jenkins: 29:26
… So that helps you track all those pages. Then, with Twitter as well, if you want to respond or interact with these posts, because you're actually logged in with your social accounts, you have the ability to do that as well. Yeah, we just saw … Again, it's sort of the mission of Critical Mention is to sort of tell the PR story. I think the real value in it is to be able to show how messaging is different in different mediums. It was covered on social media this way, and online sort of was typically a little bit more formal, television is obviously much more visual, and social, all sort of bets are off. So, to be able to frame that, have that all in one place is really … we wanted this to be, when it comes to monitoring and analysis, truly comprehensive. And, to not have to go between multiple systems, and in and out, and be able to frame things in an appropriate way I think really helps.
Then, our reports, I'm sure you've had to use this from time to time. But, also have a link injector feature. So, even if there's something from Reddit, or from a private, or a PDF that is only emailed quarterly. You can manually insert any content you want into Critical Mention reports as well. If there's things that are a little bit more unusual that you'd want to include, all that's possible through the reporting tool as well.
Stacy Jones: 30:51
Yep. Are there any other offerings that we haven't touched on, that are solutions for people?
Zach Jenkins: 31:01
That's certainly the bulk of it, and we have a lot of really exciting things going on in terms of product development around, we've just in the last year, we've added the D duplicate filter for online news. So, I'm sure you've-
Stacy Jones: 31:19
I love it, by the way. Totally interrupting you here, I love that thing. It is fantastic.
Zach Jenkins: 31:24
… Yeah, so that was … What I've always loved about Critical Mention is the way that we build the platform is just basically what our clients are asking for.
Stacy Jones: 31:33
Yeah.
Zach Jenkins: 31:34
It's great. Again, it's great that you see that it was posted in the New York Times, and then it was picked up by 150 other papers five minutes later. I want to know that, that happens, but I also don't need to see that 150 times in a report necessarily. So, to be able to duplicate, and sort of collapse all that underneath the primary hit was something that is just again, a big time saver. And, you'll always find if it's pretty much for any company, you're looking at if it's 1,000 hits a week for Samsung, if you turn on the duplicate filter its' more like 250, and the rest of it is just this stuff being sort of reposted everywhere. It's nice to know those metrics and that stuff does matter, but when it comes to just presenting the actual content, that was a huge one.
We've got some more really cool features like that, that are coming, that I can't say a whole lot about. But yeah, I think Critical Mention will continue to change, and we're really excited about the rest of 2019, and 2020 as well.
Stacy Jones: 32:40
Well, are there any other options, or usages that you think people could be using or better to harness their PR, to get ahead of the game, other ways they can leverage Critical Mention in general?
Zach Jenkins: 32:59
Yeah, I think there's a … You mentioned competitive analysis, I think is a big under tapped resource. Again, a lot of it I totally get, it's just a function of how much time do you really have. And, if it's a one person PR shop, you can't get to do every single thing that you would want to do. But, I think staying on top of your competitors, and tracking the names of their CEO's, and spokes people, and things like that can give tons of insight into wow, they had a great writeup in this paper. In three weeks I should reach out to that paper, and we-
Stacy Jones: 32:59
Yeah.
Zach Jenkins: 33:34
… Can provide commentary on this topic as well. Or, I noticed that I'm on this hour of Bloomberg, there's always quoting X, Y, or Z. Our analysts, or our expert will be perfect for this program. I think it's easy to get … And again, I get that it's a totally as well, where you can sort of only focus on what's going on around you. But, I think there's a ton of research inherent in the platform, that if you have a position, or the time to really do, that you can gain a lot in terms of how your industry maybe is covered. And, even if it's just certain phrases, and programs, and authors, whatever the case may be. I think that there's a lot you can learn about your competition and how they're interacting with the media, about how you can shape your own PR efforts as well.
Stacy Jones: 34:27
Yeah, and I love what you said about knowing what other outlets are saying, and where you could actually go in and craft your own story once you've read something, and come up with a better story, or another angle that the reporters are going to get excited about. Because, they hadn't thought about it, and they've already done all this research on a similar topic. And, they're going to be ready, and interested in creating another article potentially, that builds on what they've already done.
Zach Jenkins: 34:57
No, absolutely. I think that's a big part of it for sure.
Stacy Jones: 35:01
Yeah. Well, how can our listeners learn more?
Zach Jenkins: 35:06
Of course there's always www.CriticalMention.com, is our website. The demo page is a great place if you want to see the actual platform in action, where through one of my sales reps can walk you through a demo. We always like to give free coverage reports, and samples, and things like that so you can get a sense of stuff that we may have picked up that you missed, or how the reports look like that. Definitely I would say go to CriticalMention.com and check out the demo page, and some of the services that we're offering. I think that hopefully we could save you all some time as well.
Stacy Jones: 35:46
Yep, and if you have any questions, I think you can reach out to Zach. We'll include his information in our podcast page, as well in our notes. Unless he's like, "Don't."
Zach Jenkins: 35:56
No, absolutely. Please, feel free to.
Stacy Jones: 35:59
Perfect. Then, Zach, any last words parting, and bias on how people can up their game in this field?
Zach Jenkins: 36:09
I would say to stay on top of the news as best as you possibly can. With the political environment, and just sort of the news environment in general. I mean, you just never know what's going to be a story, and what's sort of not going to be. As much time as you can devote to sort of getting a sense of what the regular news cycle is like, and how you may be able to sort of alter that, and fit into that, I think is just going to be increasingly more relevant. Stay in the know as best as you can, and always, never be afraid to take credit for the work that you do as well. I think that's a huge part of it, that getting media coverage is not easy. So when you do get it, don't be afraid, don't be afraid to share it, and show how valuable that it is.
Stacy Jones: 37:08
Awesome. Well said Zach, thank you so much. To our listeners, the reason I really wanted Zach to come onboard today and chat with us is, because our agency truly got to another level because of Critical Mention as a tool. Because, we were able to leverage it, it made that much of a difference for us, for our conversations, and far beyond Game of Thrones. Whenever I talk to media outlets it's nice to be able to come with a third party who can provide very strong numbers and metrics, that make my storytelling better. Whether it's for myself, for my agency, or for a client. It's something that I really think everyone can benefit from no matter what size company you are. Whether it's Critical Mention or another source, you really should consider some sort of monitoring software that can help you up your game. So, Zach- [crosstalk 00:38:01].
Zach Jenkins: 38:01
No, that's so great to hear. No one will be happier than our engineers and our product people.
Stacy Jones: 38:06
… Yeah.
Zach Jenkins: 38:07
That's sort of our mission statement, and were exactly our thoughts when we designed Critical Mention.
Stacy Jones: 38:14
Well Zach, again, thank you for joining us today. To our listeners, thank you so much for joining us on Marketing Mistakes, and How to Avoid Them. I look forward to chatting with you on our next podcast.
Thank You For Tuning In! 
There are a lot of podcasts you could be tuning into today, but you chose Hollywood Branded, and we're grateful for that. If you enjoyed today's episode, please share it, you can see the handy social media buttons below and the left side of the page. 🙂
Also, kindly consider taking the 60-seconds it takes to leave an honest review and rating for the podcast on iTunes, they're extremely helpful when it comes to the ranking of the show.
Lastly, don't forget to subscribe to the podcast on iTunes, to get automatic updates every time a new episode goes live!