Ways To Connect:
Website: bumpclubandbeyond.com
Facebook: BumpClubandBeyond
Instagram: bumpclubandbeyond
Twitter: bumpclubbeyond
Hollywood Branded Refresher Episodes
Check out some of the past interviews below:
The following content marketing blog below provide even more insights.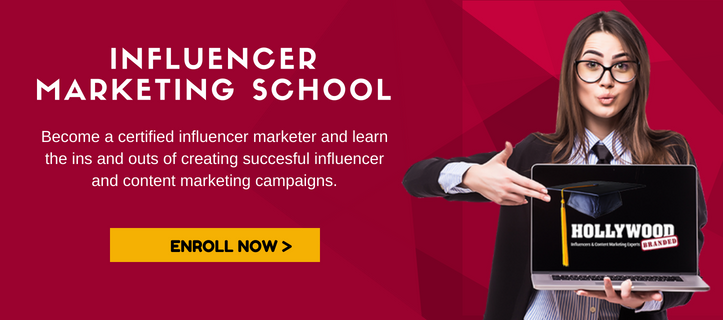 The Path To Becoming A Certified Influencer Marketer With Hollywood Branded
Get ready to learn a ton of how-to's and the tips and tricks of our trade, as you advance your influencer marketing game!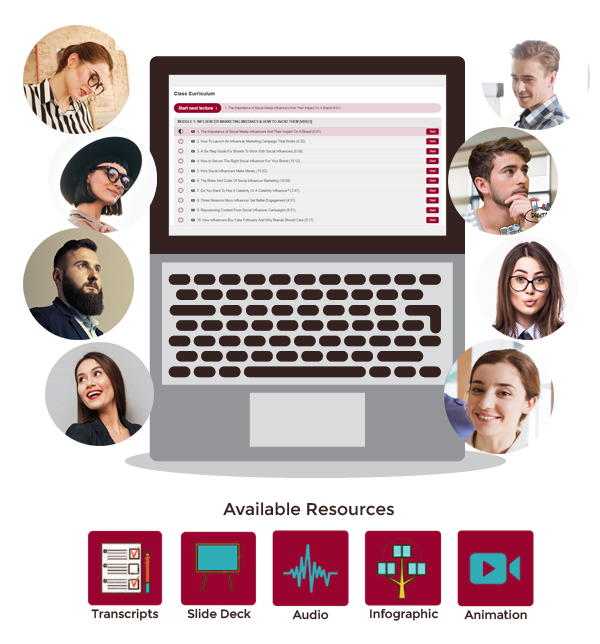 Full-Length Training Videos
Transcripts – Infographics
eBook Guides
Case Studies
Hollywood Branded Surveys
MP3 Downloads
Animated Videos
Additional Educational Material
Quizzes & Exams
Certifications In Influencer Marketing
We GUARANTEE that this class series will provide you with the foundation to make campaigns successful for your brand.
Transcript For This Episode:
Stacy Jones (00:01):
Welcome to Marketing Mistakes (And How To Avoid Them). I'm Stacy Jones, the founder of influencer marketing and branded content agency, Hollywood Branded. This podcast provides brand marketers a learning platform for topics for us to share their insights and knowledge on topics which make a direct impact on your business today. While it is impossible to be well versed on every topic and strategy that can improve bottom line results, my goal is to help you avoid making constantly mistakes of time, energy, or money, whether you are doing a DIY approach or hiring an expert to help. Let's begin today's discussion.
Speaker 2 (00:31):
Welcome to Marketing Mistakes (And How To Avoid Them). Here's your host, Stacy Jones.
Stacy Jones (00:36):
Welcome to Marketing Mistakes (And How To Avoid Them). I'm Stacy Jones, and I'm so happy to be here with you all today. I'm going to give a very warm welcome to Lindsay Pinchuk. Lindsay is the founder of Bump Club and Beyond, a digital platform that for over the last decade has connected parents with the best products, resources, information, and each other. For nearly 10 years prior to BCB, Lindsay worked in publishing, advertising, and marketing at Hearst, MTV, Tribune in Time. For brands including Good Housekeeping, Redbook, Sports Illustrated, the Chicago Tribune and Nickelodeon. And what started as a community among moms in Chicago with BCB, grew into a national company, reaching over half a million parents and parents to be, which was acquired last year by Advantage Marketing Solutions.
BCB has worked with almost every brand in the baby industry and has created and executed custom activations for Target, Nordstrom, The Honest Company, Seventh Generation, Ulta and many others. Today we're going to talk about founding a community-driven online and events business, working with remote employees who serve as ambassadors for your brand. And what brands need to know about marketing to parents. We'll learn what's work in Lindsay's perspective, what should be avoided and how some businesses miss the mark. Lindsay, welcome.
Lindsay Pinchuk (01:51):
Thank you for having me.
Stacy Jones (01:52):
You are very welcome. You have created a phenomenal company-
Lindsay Pinchuk (01:56):
Thank you.
Stacy Jones (01:56):
… congratulations.
Lindsay Pinchuk (01:58):
Thank you so much.
Stacy Jones (01:59):
So that is amazing-
Lindsay Pinchuk (02:03):
Thank you.
Stacy Jones (02:03):
… what you have accomplished.
Lindsay Pinchuk (02:04):
Thank you. And you know, honestly, when I started it and as I built it it's really been to fit the bill for myself. I mean, I wanted community and support when I was pregnant and so really that's how it started. And now even as I have a nine-year-old we're addressing topics for grade schoolers now. So it's really grown with me as a parent and with me and my peers in mind. And as hard as I work and as hard as my team works, it's almost like it's not work, because it really is something I'm passionate about. I think I just want to make parenthood a better place for parents and parents to be. And I really hope that we do that. I do think that we do, so that's ultimately the goal.
Stacy Jones (02:51):
So you just gave us a glimpse on kind of how this started, you were pregnant and you wanted solutions that you were looking for. How much was this driven by your background? You know, you've been very part of marketing and advertising for quite a bit of your career.
Lindsay Pinchuk (03:06):
For sure. So it's interesting, because there's two folds here. So part of it was, I was pregnant and wanted support and community, and I also was being marketed to on multiple times a day. I mean, expected moms are a marketer's dream. I mean, they really, they're looking to purchase so many new items. They are vulnerable, they're in this new life stage that they really don't know anything about, especially if they're a first time parent. And I felt I was being thrown messages left right and center. And it was really hard to decipher what was good and what wasn't good and what I could trust and what I couldn't trust. So, a lot of my decision to do that was not just for the community and the support, but also to build this trusted resource that I could count on and my peers could count on as well.
And as we moved into the first couple of events that we hosted here in Chicago, my background played a huge role in it because I was reaching out to companies that I was reaching out blindly, but that was my job previous. I mean, actually at the time I was starting the company and working in publishing still, but you know, I was selling these multi-platform programs to Fortune 100 companies and I had no shame in calling up a bought out brand and saying, "This is what we're doing. Would you like to get on board?" And so a lot of what we did, especially in the beginning and really I mean now as we've grown does play off my background in marketing and advertising and my master's degree in integrated marketing communication. So that all really played a role in how this got started. And I often joke that really I didn't utilize my master's degree until I started my own company.
Stacy Jones (04:54):
So your company really has two different separate offerings. You have the online world, and then you have a whole opportunity of event activations, where you work with some of the largest retailers in the world to help them better get in front of parents.
Lindsay Pinchuk (05:10):
Yes. Yeah. So, when I started this, it was really only events. You have to remember too, Bump Club has seen a lot, and so have I by way of social media and marketing and transitions. When I started Bump Club, businesses didn't have business Facebook pages, there wasn't such a thing. And it was me putting this out on my personal Facebook page and sending an email. Instagram didn't exist, Snapchat didn't exist. TikTok was not even probably a thought at that point. So things were very different then than they are now. So yeah, so when I first started this was really events only. And it was to build in-person relationships. Partially because I felt like I didn't want only online relationships when I was pregnant and then had my baby. And I wanted to meet women and men who my family could forge friendships with and our kids could forge friendships with. And that happened, and that still does happen at Bump Club.
But obviously as we've grown, like and word has spread and we've been working with some of the largest brands in the country, the word has gotten out and people want what we're offering and being a lean team and being a small business up until we were acquired last year, I didn't have a team to be executing events on a regular basis in hundreds and hundreds of cities across the country. So it was only natural that as social media platforms grew and the ability to reach more people in a short amount of time grew that we adapted to not only hosting events in person, but also to sharing the information that we're trusted for and the resources that we're known for in an online arena as well. And obviously social media has played a huge role in allowing us to do that.
Stacy Jones (06:58):
And with that scale, I know you were acquired last year, but that's not when you started throwing events, how did you handle with having a small team? Were you bringing in freelancers to work with you? How were you positioning Bump Club to be able to work in this city or that city and this city when you only lived in one city?
Lindsay Pinchuk (07:20):
Right. So when we were traveling to different cities, so we basically had two event tours up until the time that we were acquired, that we would actually travel to different cities for these bigger events. One of them was an event tour. That's a Bump Club endemic, it's our own signature event called Gearapalooza. And we did that event in 15 cities over the course of a year, so every year it was kind of a different tour. I would go to each of them and I have an events director who would handle all of the logistics and deal with all of that. And then when we got to each city, we would either hire moms through our community to work on an hourly basis to help us roll out the event. And then in some cities, we do have mom market leaders. We have about 11 of them across, 11 or 12 of them across the country.
So in LA we have two, in Denver we have one. And when we would go to those cities that mom market leader was really the right hand person to our events director, allowing us to roll out this event across 15 different cities. And then our other event series that we traveled with was our Target event series. We have a long standing relationship with Target and up until the time we were acquired, it was only 20 events in a year. So we would go to 20 different stores throughout the country. And we would take turns, either me or a colleague of mine would take turns. And really we had a blueprint of execution and we kind of just knew what had to be done and a lot of the logistics were planned at our headquarters and everything was kind of ready and waiting for the person who was going to execute. And again, we would have local moms that were part of our community that we would pay hourly to help us execute on the ground.
Stacy Jones (09:02):
So you really have been working with a virtual workforce for quite some time for most people?
Lindsay Pinchuk (09:07):
Yes. Yeah, absolutely. And even our mom market leaders who are more permanent fixtures in the Bump Club landscape, I mean, they started, I'm trying to think when it was, like maybe seven, six, seven years ago when we started really working with moms to take a hold of Bump Club in their cities. At first we would do it on trade and they were like, they weren't … I wouldn't say they were volunteers, because they were getting compensation, but it was usually compensation from our sponsors and products and then it turned into hourly. And so yes, to answer your question, yes. I mean, we have been working in a virtual space for a very long time and really rolling out plans across different groups of people managed by our corporate team in Chicago.
Stacy Jones (09:54):
Was it hard to keep, and is it hard to keep that virtual remote team engaged year round? Or what do you do to kind of keep them close to your heart and participating in Bump Club on an ongoing basis?
Lindsay Pinchuk (10:07):
Yeah, so it's interesting because we've had some different iterations of the virtual, of the mom market leaders. When we first started them years and years and years ago, I think we kind of put the cart before the horse. And that was a mistake that we made was, we hired people and we just started doing events in these cities and we kind of thought like, "Oh, if we build it, they'll come. And it really, it didn't happen, that was not what happened. And so with that a lot of those original people kind of got frustrated and fizzled out. But then what ended up happening was we embarked on these relationships with Target, with Nordstrom, with Honest Company that really helped to put us on the map in a more national way. And when that happened and we started getting the traction from more people in more cities and taking Gearapalooza to more cities, that was when we said, "Okay, what are our most successful events and where are they located?"
And then we went and hired mom market leaders in those cities to kind of capitalize on that momentum that we were building within the community. And since then I would say, that probably was like 2016, 2017. A lot of the mom market leaders that started with us at that time are still with us today, and came with us through the acquisition, and we have hired a few more. We do have someone now that runs the mom marketer, like the market leader team basically. And she's does a very good job, like keeping them engaged through resources and ideas and strategies and activations. And it's definitely more of a concrete program now than it was four or five years ago.
Stacy Jones (11:48):
That's awesome. So on another subject, you are all things parent. And I know in this whole environment right now there's so many businesses that are suffering and you and I had touched base on this when we talked earlier, you're not one of those businesses that is going to be as concerned, potentially as many others, because there are still babies happening on a daily basis. Maybe even more thanks to COVID.
Lindsay Pinchuk (12:14):
Yeah. I mean, I wouldn't say that we're not concerned. I think everyone is concerned right now given the environment and the state of the world we're living in. And I think, you always want to take a look at what's going on and make changes to adapt to those concerns. But to your point, the one thing that I have said, and the one thing that I will continue saying, I've said it since March 12th was the first time I said it is, "Pregnancy is not canceled." It's like pregnancy and parenting, there is no pause, there's no cancellation. And instead of sitting back and saying, "Okay, well, we can't see you in person and we can't host our events. So sorry to those who are pregnant right now." You know, we have done a very big pivot. I mean, a total 180. In the course of a week we took an event that we were doing with Target and it was supposed to be in 300 locations on March 21st across the country, and we turned it into an online event.
And from those 300 in-store events, I think we ended up having 10 online events and they were wildly successful. And it just proved to me that expected parents and parents do want this information right now. They need it. They're home. They're worried, especially first time expectant parents. And we really put a stake in the ground and said, "We are going to be here for you, and we are going to continue on our mission to support you no matter what." And we have. And from that we just renewed our Target activation. We're going to do it in Q2 as well in a bigger, like on a bigger scale, we're rolling out new content with them. And we've also turned a lot of our other content into online events, webinars, Facebook Lives, different chats, interviews.
We really have repurposed our content, not only to serve from a content and resource standpoint, but also to serve from a community standpoint. We have a bunch of community pages that are offshoots of our Facebook page, and I've seen those grow tremendously as well. And we're trying to engage our community in conversation and to facilitate conversation amongst them, because I don't want to lose that sense of community just because we're virtual and online. So we really have made a big statement to say that we're going to continue this with our audience. And our audience has seen significant growth from it.
Stacy Jones (14:34):
That's awesome.
Lindsay Pinchuk (14:35):
Thank you.
Stacy Jones (14:36):
Now, when you started this whole thing, you were pregnant and your business was focused on babies and it's not anymore. Your children, you have two, you said a nine- and a six-year-old, your business has continued growing and it's kind of following the footsteps of you as a parent of what you're learning, what you're encountering and you're evolving your company to keep up with what parents who started with you even back when you started this company are experiencing on a day-to-day basis.
Lindsay Pinchuk (15:06):
Yeah.
Stacy Jones (15:07):
So how does that impact you? How does that change as a business? Because it's not just, "Oh, today we're always this, in five years we're always this too."
Lindsay Pinchuk (15:15):
Yeah, I mean, so we've always had to change, right? To embrace different technologies and social media and whatnot, and also to change with the different mental, just like the different I guess, consumerism of parenting has changed a lot in the last 10 years. And we've had to make significant changes to adapt to that as well. But to your point, as our audience has grown, one of the mistakes I think that we did make was that we didn't continue growing with our audience early on as much as I wanted to. And that was more of a bandwidth issue. That was not because I didn't want to. I mean, that was just, I didn't have the capacity to do it. And you know, the heart and soul of our business is expecting new and toddler parents.
But as my kids have grown, like you said, I have had different needs and my peers have had different needs. And we have also seen a lot of our initial audience members have maintained engagement with Bump Club. Which is why we do a lot of just moms centric content, and not only for expectant and new parents. We also encourage our seasoned moms to share advice to the new moms and expected moms to keep them engaged. But so we really … It has taken a lot longer to get to that point of talking to school-age moms and truly through COVID, I mean last year I would say we did one or two webinars for school-aged parents. We did one on anxiety, which was very successful. And we did one on bullying, which was also very successful. But now because of COVID, we are amping up our content a lot and we are providing resources in sharing virtual classes and book clubs and things that I'm utilizing as a parent.
And actually we are about to make our biggest leap into the parent grade school kid space this summer. And really it goes along with the lines of that I have wanted to grow our content for this audience. And so we announced last week that we're going to do a virtual camp this summer. So it's called Camp Beyond, and we are going to be providing content for parents throughout the summer with kids ages four to 10, to keep them engaged and on a schedule and structured. So it's not going to be annoying because it's not going to be annoying like e-learning like I'm having a hard time with the e-learning. But I think everyone is just adapting to that.
It's really meant to be a vehicle to give you structure and ideas for engaging your kids in the summer, without you having to turn in assignments and whatnot and getting credit to move on to the next grade. But there's going to be a lot of content on our website. And I hope that that projects us into a place where after the summer, and maybe even after this, we are providing more content for parents of grade school kids.
Stacy Jones (18:12):
That's awesome, because I know, you see all the names, you hear all the comments from moms who are now drinking, they're joking, at 9:00 AM when their day starts. Some of them might not be joking, right? But usually summer's a time where kids are going off to day camps and they have activities and you have your child planned out from what they're doing from nine to 12, you're picking them up, you're taking them somewhere else. Now they're somewhere else from one to five and ooh, you don't have that necessarily in most states most likely this year.
Lindsay Pinchuk (18:42):
No. And my oldest actually goes to overnight camp and she's nine and this would have been her third summer. She started really early. And I went to camp my whole life as well. And so for her especially, this is a really big departure. I mean, she's used to going away for the whole … She doesn't go the whole summer, she goes a month. But she's used to going away and having independence. And this summer she is stuck home. And not only is she stuck home, she can't even really hang out with her friends, at least not right now. So, I really do hope that through some of these activities we are helping not only parents, but kids to maintain some kind of just sense of, like I said, sense of structure and also community.
A lot of what we're doing online and what we are going to put out is going to encourage those to engage with each other in our camp setting virtually as well as maybe with your neighbors in a way that allows social distancing. But it's an interaction and community there as well. Because that really is what we're all about. I mean, the heart and soul of Bump Club is our community and the information and the trust and authority is kind of the periphery.
Stacy Jones (19:54):
Well also sounds like the heart and soul is about growth and innovation and changing with the times, because that's how you've really driven your company to the success where it is now.
Lindsay Pinchuk (20:05):
Yeah. And if you don't change with the times, you're not, I mean, you're not going to grow. And we've done so many audience surveys and studies and yes that's great. And I think it's very important to understand who your audience is and who is engaging with your brand. But it also is looking at the environment around you and what is going on and how to adapt. And I know before we got on this, I said to you like, "Oh, TikTok right now because my nine year-old-daughter is constantly wanting to be on it." But I do know and realize that eventually we will have to embrace that medium because it is a medium that is used by so many. And those people will eventually be parents and we will have to be there too.
So it's really trying to figure out where your audience is and what they need. I think a big example of change in audience for me was when, I first started this, I started this to build my own community. And I found so many friends through Bump Club. I mean, so many of my mom friends are still close friends of mine and our kids are friends, which is amazing to me. But when I first started, only the moms came to our expected parent dinners. Like it was just an unexpected mom thing. You came once a month, you were with other expectant moms. We really created these very close friendships that like, I mean, even people who have moved away, we're still in touch over social media and we have that bond. But then over the course of time what I saw happening was people were … Like the moms became a little insecure and they wanted to bring their significant other and they didn't want to come alone.
And it was just I think indicative of the generation. It was just, it was a different woman who was becoming a mom, and it's not a bad thing or a good thing, it's just a different thing. And so we had to create a space for the expectant dads too. And so we started slowly by allowing them to come to the expectant parent dinners on certain topics, because we knew that certain women didn't really want to sit in a room with other men talking about labor and delivery or breastfeeding or whatever it might be. So certain dinners we allowed the dads to come. And then now, well it's not just dads. The partners can now come to any of the dinners. And we've really grown and evolved to be inclusive in that regard as well. So, that was a huge change from the original part of Bump Club.
Stacy Jones (22:34):
And I think going into, you're learning and figuring out, and maybe your current aversion to TikTok, I will say one of the things that I like that I'm seeing on TikTok is the fact that families are showing to be goofy together. They're spending time, they're learning dances together. They're doing different hi-jinks together. We even did a intern for summer interns. We had applicants apply through TikTok. We have been using their siblings, their parents as part of their videos. This is not something that, if they were not locked down, they probably would be doing. So it's a really interesting time with social media as a family unit right now.
Lindsay Pinchuk (23:16):
I totally agree with you. And I have seen so many family TikToks and I think a lot of families are utilizing it to grow closer, build bonds and, do something together as an activity. So even as averse as I am to it, like I do think that that is a positive and I've seen some amazing videos come out of this time. Into your point, they absolutely would not be happening if we were not in lockdown together. But I think that, this back to something that I've said to our community for the last eight weeks is, I think we need to find the positives of COVID and figure out, there has to be some good things that come out of this. And I do think that for the family unit, this pause has allowed the family unit to come back to the traditional family unit and not be pulled in a 1,000 directions after school with activities and commitments and whatnot.
And we're having dinner together, we're talking more, we're doing things together more, we're spending all the weekends together, yes, it can be a lot, but I think that it's really helping parents to reevaluate what's important and what's going to be important and how is it going to look when we come out the other side.
Stacy Jones (24:28):
It's really putting people back in the demographic of the gen Xers of how we grew up.
Lindsay Pinchuk (24:34):
Yeah. I mean, I had dinner with my family almost every night of the week. And now, before this I would say we were maybe eating together two to three times a week, depending on if I was traveling, my husband's traveling, activities, blah, blah, blah. So I don't think that it's all bad. I mean, I think everyone would like to come out of this, me included sooner rather than later, but I think that the pause was necessary.
Stacy Jones (24:59):
So moving on to parenting and how to market to parents, because that is something that is absolutely your specialty. For our listeners who have product lines or companies that are catering to that parent, that mom, that dad, what are some of the mistakes that typically brands and advertisers make?
Lindsay Pinchuk (25:22):
I think that a big common mistake when marketing to parents is not finding a trusted party to help promote your product or not even just trust it, like a synergistic party. So I think what I see now, especially with the growth of influencers and Instagrammers and whatnot, I see brands who shell out a lot of money and a lot of product to put the product in the hands of someone who might not genuinely use it in real life. And it becomes just a post and that's it. And then the product is sold at the worst, which I can't stand when that happens, or given away or donated or whatever, and never thought of again. And I think that marketers and brand managers really need to think who would use this product and who would use it now and not just use it to make their one post, but use it to talk about it genuinely, because I think that parents are just, they're very smart.
This generation of moms is very smart. They can read through the BS for sure, and they know when something's being sold to them. And I think it's very important to get people on board with your product and on board with your brand before saying, "I need you to post something by this day, just to get it out there and be seen by people." Because I don't think that that translates to sales, especially when you're looking at higher ticket items like car seats and strollers and cribs in the baby space. And in the parent's space there are a lot of high ticket items as well, especially when you're looking at things for kids' rooms and technology, and you really need someone who will stand behind your product. And we have always said at Bump Club that we wouldn't advertise something that we wouldn't as a team use.
So if, and we say it publicly, our audience knows it, I mean, I put my face on this brand. My team puts their faces on this brand. So if we're going to talk about a product, it better be a good product, because it's not just a millennial writer who's writing for a publication to get a stipend. I mean, it is actual recommendations and you better be able to back it up, especially to parents. There's a lot of liability and safety concerns that come along with these products. And so I think that that's just very important when you're wanting to create a genuine connection with parents. I think that that's, really, truly, that's been the biggest thing that I've seen and that's actually been something that I've heard, I'll hear from brands like, "Oh, but I spent all this money on an influencer campaign and it didn't translate to sales."
And I think that also it depends on your KPI also. I mean, it absolutely depends on your KPI, but I think that if you are interested in driving sales, there needs to be some kind of accountability metric. There needs to be some kind of retail tie-in. I think that if sales is what you're looking to drive, you better have something in place to drive it, because it's not just going to be a 30 second commercial online, or a video, or an Instagram post that's going to drive the sale. And it really is a full funnel and you need to be able to create that accountability or else you're not going to see the result.
Stacy Jones (28:56):
I think a lot of brands beyond those that are parenting brands targeted, every brand I will just tell you out there, with few exceptions, have made mistakes along the way, thinking that influencer marketing specifically is going to reap unbelievable sales. And unless you're a diet pill, a diet tea, a magic whatever this might be, it doesn't, it's all about brand awareness and that's important.
Lindsay Pinchuk (29:22):
Yes, yes.
Stacy Jones (29:22):
Brand awareness is incredibly important, but it's not the bottom of the funnel that actually triggers someone purchasing.
Lindsay Pinchuk (29:30):
Right. And to your point, I'm not digging influencer marketing at all. We do it too. We have a whole network of mom influencers that we work with to talk about Bump Club and to share our community and whatnot. But again, it's about brand awareness and it's about getting people to our website and getting people to understand what we do. But I also think that even when you're driving brand awareness, you still want to have someone that is using your product.
Stacy Jones (29:30):
Yeah.
Lindsay Pinchuk (29:59):
That can talk about a genuinely.
Stacy Jones (30:00):
Of course.
Lindsay Pinchuk (30:01):
If you go on an influencer's Instagram page and every single post is an ad, I don't know, I mean, that might drive likes and it might, but I think there's just, you have to do it the right way. And I think that it's, it's not that it's so new, because it's not so new anymore. But I think for a lot of brands it's a new concept and it's trying to figure out what it is that is going to work for their product and their brand. And I do think though that when you are looking at baby specific in parenting, it is a little bit different than just general marketing to women, just because of the nature of what you're buying, the investment you're making, the safety concerns. Like you only want the best for your child, which is different then if you were to buy a mascara or a sweatshirt, you know what I mean? And now that I said that out loud, I'm going to be targeted all day long with mascara and sweatshirts on social media.
Stacy Jones (30:59):
Of course, yes. Maybe even a sweatshirt with a mascara, like-
Lindsay Pinchuk (31:03):
Maybe.
Stacy Jones (31:04):
… we'll go on it. Like all the universe will give to you and deliver. Now, I think what you're saying about influencers is true. Authenticity is super, super key. And it's also, the goal is to not work with an influencer who has done 1,001 ads and just is in there for payola. And I think that's why we're seeing so many brands who are actually turning to the nano influencer and the micro-influencer. Because there's only so many people who have massive followings, and they're inundated for brand partnerships, and their engagement levels actually start dropping. You have much higher engagement when you are working with real moms, like you all are doing who have a smaller base, it's their local community who are following them, but they have an authentic voice. And their conversation actually means something. Plus they're generating content that the brand can then repurpose and reuse, which is the other benefit beyond brand awareness for that type of partnership.
Lindsay Pinchuk (32:00):
I think to the brands, the mistake I see brands, I guess, making now as well is that their brands are really getting sucked into only wanting to utilize Instagram or influencers. And that too I think is a big mistake, especially when you are targeting moms and parents. Because I think you're losing sight on the opportunity to educate them about your product. And I think that there are a lot of great ways to do so off of Instagram, whether it's through content pieces, through a publicity campaign, through traditional earned media, I think speaks volumes, especially when you're talking to this audience. When you have a product placement on some great publication or on a great national website, I think that that, is there's something to be said for that too.
I mean, I also think of what we've seen recently in the last eight weeks is like we've had a lot of conversations with brands on our Facebook page. And truthfully, I was a little nervous when we first started, because I was like Oh, is this going to come off as a commercial?
And it's clearly sponsored and it's marked as such. But what I then started seeing was the people who were engaging with the videos and the live chats were like, "Oh my God, thank you so much for allowing the brand to talk to us. We can't go into a store right now. So it's so great to be able to ask these questions and understand their product lines." And we've done it from everything from strollers and car seats to like diapers and wipes, and we've received tremendous engagement upon that. So I think that also it's to really diversify your output and your marketing plan, and not just focus on the likes and the followers. And I think that so many, not just brands, but people in general get sucked into that like, "Well, we only have so many followers and it's so hard to," but like, well, what are your followers doing? Because if they're engaging with you and they're creating conversation, that's what really matters. And I think that those things are important.
Stacy Jones (34:12):
So how can people learn more about Bump Club? Where should they go?
Lindsay Pinchuk (34:16):
Of course. So you can go on bumpclubandbeyond.com. That's our website. We have a ton of great COVID resources, for anyone who's looking for things to do and entertain their kids and information amongst our normal everyday content. So. that's bumpclubandbeyond.com. You can also find us on Facebook at Bump Club and Beyond, and also on Instagram at Bump Club and Beyond. And we really do a variety of content across all of our mediums. We very rarely do the same thing on both platforms or all three platforms. So we have great mom interviews right now going on. And like I said, live discussions with experts and just a whole host of things coming up for the summer. So if anyone has any questions, you can also always email me. My information is on the website and I do respond to a lot of our DMs, even though we have people helping me out, I am very available and very in touch with our audience.
Stacy Jones (35:13):
Actually right this very minute with COVID and not traveling.
Lindsay Pinchuk (35:17):
Well. No, no-
Stacy Jones (35:18):
I'm kidding.
Lindsay Pinchuk (35:19):
So it's so funny. I mean, yes, now more than ever. Ironically, when I travel, I am so in charge-
Stacy Jones (35:19):
Do more.
Lindsay Pinchuk (35:26):
… of our audience because I'm sitting on planes and in airports. And at that time I don't have my laptop out in front of me. So I'm really able to open up our Instagram and our Facebook and go through our DMs and talk to people and answer comments. And I really love doing that. Right now I'm going on Instagram every single night, almost. I've taken some nights off. And just having a conversation in our stories, asking questions, getting people's pulses, checking people's puls. And I really love the responses that I'm getting. And I love going back and forth and talking to the audience. I mean, I learned so much about what our audience needs from those conversations. And a lot of the content that we're putting out right now comes directly from those conversations.
Stacy Jones (36:10):
That's awesome.
Lindsay Pinchuk (36:11):
Yeah.
Stacy Jones (36:11):
Well, I know that Bump Club is your baby and you are very much so reflected in your brand. You are a great conversationalist. You have lots of insight. You're very friendly. And I know that also is reflected in what you have actually created as an educational platform, which is-
Lindsay Pinchuk (36:30):
Thank you.
Stacy Jones (36:31):
… perfect-
Lindsay Pinchuk (36:31):
Thank you so much. This has been so much fun. Thank you for having me on.
Stacy Jones (36:35):
Of course, any last parting words of advice. Because I mean, I can keep on talking with you. I can tell you [crosstalk 00:36:41] and go down more about the remote workers. We could go on about parenting. We could go even into what's it like when your company's bought out, but basic-
Lindsay Pinchuk (36:51):
Yeah. I have like a lot of little nuggets of advice that I tend to give, but I will say that one of the biggest things I give for brands and for entrepreneurs and for business owners is not to overthink it.
You know, I mean, I think a lot of people ask me on a regular basis, "What was your business plan?" I didn't have a business plan. I wanted community and support. And so I started hosting events and I learned as I went, it's a little bit different when you're not manufacturing products and you're not putting inventory and money into inventory, it's very different. But you know, I think that just like, go with your gut, test it out. And if it doesn't work, you make changes. You're not going to always win. It's not going to always be a success, and that's okay. But learn from your mistakes and adjust accordingly because then you will get ahead and you'll further yourself.
But I think that when people really are like, eh, they want this perfect business plan and this perfect execution, there is no such thing. And that really holds you back and it bogs you down. You have an idea, go with it.
Stacy Jones (37:59):
Perfect. Well, Lindsey, thank you so much for coming on today.
Lindsay Pinchuk (38:02):
Thank you so much.
Stacy Jones (38:03):
And to all of our listeners, thank you for tuning into Marketing Mistakes (And How To Avoid Them). I hope you stay safe and sane until the next chat.
Thank You For Tuning In! 
There are a lot of podcasts you could be tuning into today, but you chose Hollywood Branded, and we're grateful for that. If you enjoyed today's episode, please share it, you can see the handy social media buttons below and the left side of the page. :)Also, kindly consider taking the 60-seconds it takes to leave an honest review and rating for the podcast on iTunes, they're extremely helpful when it comes to the ranking of the show.
Lastly, don't forget to subscribe to the podcast on iTunes, to get automatic updates every time a new episode goes live!