Hollywood Branded Refresher Episodes
Check out some of the past episodes we've covered on this topic:
You can check out our playlist here
Hollywood Branded  Content Marketing Case Studies
The following content marketing case studies below provide even more insights.

The Path To Becoming A Certified Influencer Marketer With Hollywood Branded
Get ready to learn a ton of how-to's and the tips and tricks of our trade, as you advance your influencer marketing game!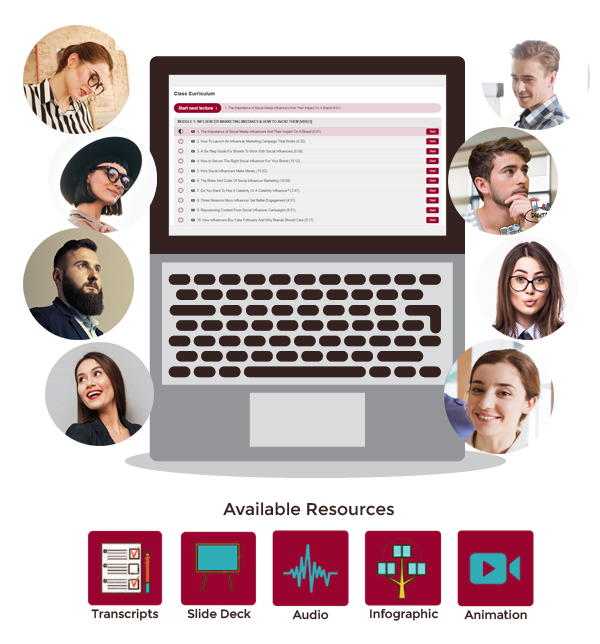 Full-Length Training Videos
Transcripts – Infographics
eBook Guides
Case Studies
Hollywood Branded Surveys
MP3 Downloads
Animated Videos
Additional Educational Material
Quizzes & Exams
Certifications In Influencer Marketing
We GUARANTEE that this class series will provide you with the foundation to make campaigns successful for your brand.
Transcripts:
More Secrets To Successful Celebrity Branded Events
Blog:  HOW TO #10: 12 STEPS TO CELEBRITY EVENT SPONSORSHIPS
Welcome to another episode of Marketing Mistakes (And How To Avoid Them) I'm Stacy Jones and as a continuation of our last podcast, today we are going to talk about…an additional seven steps – making it a total of 12 – for brand managers to take before activating their next celebrity event partnership!
As I spoke about before, sponsoring celebrity events is one of the lowest cost and fastest turnaround options for brand managers to obtain tangible assets that can be shared with consumers, news outlets and retail distributors to impact sales. Events attract top tier press and provide content takeaways that can easily be seeded to press. Events also provide the opportunity to create brand advocates and build relationships with attending celebrities.
These celebrity event activations range from film festivals, fashion shows, award shows, premiere parties, celebrity birthdays, charities and custom events.
But many brands don't take advantage of the full potential of an event, and brand managers should listen to the second next seven steps I am going to share with you, before activating your next event sponsorship.
So to recap, in our last podcast we spoke about these five steps:
As a first step, Source Relevant Events
As a second Step, Have A Team Be On Hand To Activate The Event
My third suggested step. Design The Layout
The 4th Suggested Step Is to Participate In The Red Carpet
Our Fifth Step Is To Ensure The Team Has Overall Brand Knowledge & Touch Points
The Sixth Step Is To Secure Testimonials
Just as strong as photographs – and what turns an accompanying photograph into a piece of media gold, are testimonials. Have a notebook or even a recorder in place to capture what celebrities say about the brand, no matter how insignificant.
It is usually easiest to have one brand point talking directly with the celebrity as they are looking at the sampling booth's products, with another brand point carefully positioned to the side, writing everything of note down.
These testimonials should be listed together after the event and shared with attending media, as well as positioned in a wrap report that is sent to additional media after the event.
7. The Gift
Regardless of event type, brand managers should make sure they have product on hand for sampling and gifting. The levels of product can range – and even be in the format of a gift certificate if the item would be too bulky, heavy or need to be customized for the celebrity.
Even attending media should be receiving some sort of takeaway – it does not need to be at the same level as that which the celebrity receives.
If the product does not lend itself to giveaway, the brand manager should create a charity concept which engages the attending celebrities and media. Providing the celebrity the opportunity to choose an option to donate product in their name helps bring them some feel-good press as well.
8. Get Photos of your Brand with the celebs!
Celebrities like free things just as much as – and perhaps even more so – than average everyday people. In fact, they often come to expect it. But with that expectation is the absolute realization that the brand wants a photo or testimonial in return, and celebrities are excellent at posing. Some celebrities may shy away from freebies, but those who attend gift lounges are there to horde gifts and will hold still and smile while positioning the brand outward to the camera.
Whenever possible, arrange to have a private photographer that only is there to take photos of the brand, as it often happens that the ones hired by the event are dashing off for another brand need right at the key moment the celebrity is standing in front of the sampling booth.
Make sure that the camera has good focal points, including height and depth variances of branding and product display. The more creative and unique the display, the more photogenic and likely the photos will be picked up by media.
9. Social Media Posts
Not only should the brand team in place managing the activation be posting to social media live from the event, some sort of "Tweet To Win" stations should be set up with a high enough incentive that attending media and celebrities will be encouraged to "enter to win" by providing a response to a fun question. Just giving away the same product to everyone does not encourage social posting. The easiest way to provide the winning prize either on site that day, or ship immediately following the event – but regardless, choose the winner at the close of the event in order to encourage submissions through the end. Having 'runner up' prizing set for various times throughout the event will also provoke attendees to ante up social posts as those times draw near.
Celebrities with strong social media fan bases offer the 'big win', but even celebrities with bigger names and smaller social media offer a great takeaway that can be re-shared through the brand's sites.
10. PR Release
If the event will allow it (DOUBLE CHECK!! They don't automatically), broker the option to create a PR release, and then share it digitally on a site such as PR Web. Regardless, the event itself should also be including the brand partner in all press releases associated with the event. While direct media pitching truly is needed for photo pick up in magazines, the digital PR release will help with overall brand SEO, and as media are googling for additional information online, they will come across the press release, and assume a larger partnership. Plus, this release will live in perpetuity online, always reminding consumers and media of the brand's previous partnership.
11. Press
Just because the event has invited press does not mean the event producer will not be open to another press attending. Make a list of relevant press outlets, and gain approval from the producer to invite them. Not only will this ensure targeted coverage for the brand, but many outlets also may not typically cover entertainment and celebrity, and this opportunity might be big enough in their mind to send a writer or even a crew for coverage.
And by all means, once photos and testimonials are compiled, don't just have them sit on the brand manager's desk. Post them on Flickr, Twitter, Facebook, and whatever other social platforms exist.
Send recaps out to press, create overviews that are polished for sales teams to share with distribution outlet – find ways to use the assets obtained, as no one else will otherwise.
12. The Other Brands
It will be rare for only one brand to be sponsoring an event. Make sure enough items are brought for giveaways that additional gifting can occur with key brand points or their agencies where other natural partnerships could occur. In the entertainment event space, it never hurts to know more people and extend connections. After a long day, those brand points will be delighted to get something for themselves and may remember the brand and reach out when they uncover opportunities that would be a fit.
Next Steps
The easiest way to oversee and activate any celebrity event is to hire a seasoned entertainment marketing agency that has done dozens of events and knows the layout of the land, what can go wrong and how to make it right. Working with a company that has experience in this space will provide the desired end results.
The Celebrity Event Planning Calendar
Interested in activating your own celebrity event partnership in Hollywood?  Visit our website to download Hollywood Branded's celebrity event planning calendar which provides insight into what event options exist where you can obtain tangible assets that can be shared with consumers, media outlets and retail distributors to impact your sales.  
That's it for this episode.  I hope it was helpful, and please let me know if you have any feedback!  I'll see you next week.  And as always, if you need a little – or lot – of help, my agency Hollywood Branded is here to lend a hand.
That's it for this episode.  I hope it was helpful, and please let me know if you have any feedback!  I'll see you next week.  And as always, if you need a little – or lot – of help, my agency Hollywood Branded is here to lend a hand.
Thank You For Tuning In! 
There are a lot of podcasts you could be tuning into today, but you chose Hollywood Branded, and we're grateful for that. If you enjoyed today's episode, please share it, you can see the handy social media buttons below and the left side of the page. 🙂
Also, kindly consider taking the 60-seconds it takes to leave an honest review and rating for the podcast on iTunes, they're extremely helpful when it comes to the ranking of the show.
Lastly, don't forget to subscribe to the podcast on iTunes, to get automatic updates every time a new episode goes live!