In today's episode, Stacy sits down with Amanda Rabideau, who is the CEO of Arch Collective, a company that takes on a unique approach to marketing for post-A-series, B2B tech start ups. The two discuss why businesses should consider fractional CMO's and freelancers, as well as the benefits of hiring part-time employees. Amanda also shares her 3 step process for taking on clients, and why she favors working for companies that are specifically, post-A-series. She also provides tips on what businesses can do to make their freelance employees feel included in company culture.


Hollywood Branded Refresher Episodes
Check out some of the past episodes we've covered on this topic:
You can check out our playlist here
Hollywood Branded  Content Marketing Case Studies
The following content marketing case studies below provide even more insights.

The Path To Becoming A Certified Influencer Marketer With Hollywood Branded
Get ready to learn a ton of how-to's and the tips and tricks of our trade, as you advance your influencer marketing game!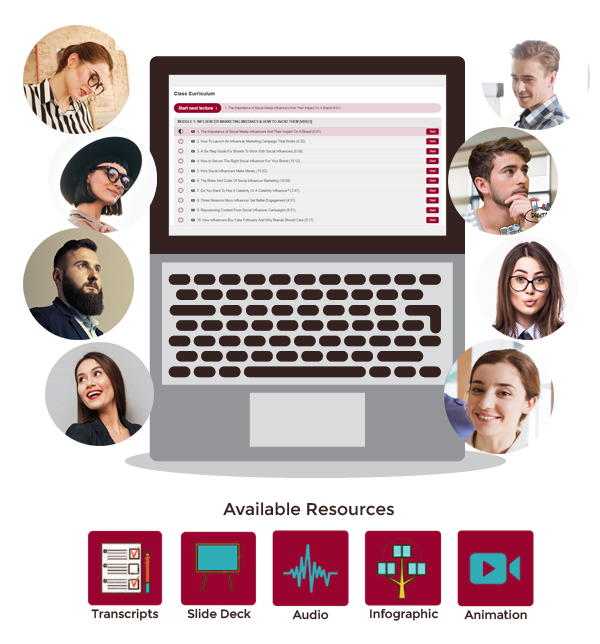 Full-Length Training Videos
Transcripts – Infographics
eBook Guides
Case Studies
Hollywood Branded Surveys
MP3 Downloads
Animated Videos
Additional Educational Material
Quizzes & Exams
Certifications In Influencer Marketing
We GUARANTEE that this class series will provide you with the foundation to make campaigns successful for your brand.
Thank You For Tuning In! 
There are a lot of podcasts you could be tuning into today, but you chose Hollywood Branded, and we're grateful for that. If you enjoyed today's episode, please share it, you can see the handy social media buttons below and the left side of the page. 🙂
Also, kindly consider taking the 60-seconds it takes to leave an honest review and rating for the podcast on iTunes, they're extremely helpful when it comes to the ranking of the show.
Lastly, don't forget to subscribe to the podcast on iTunes, to get automatic updates every time a new episode goes live!